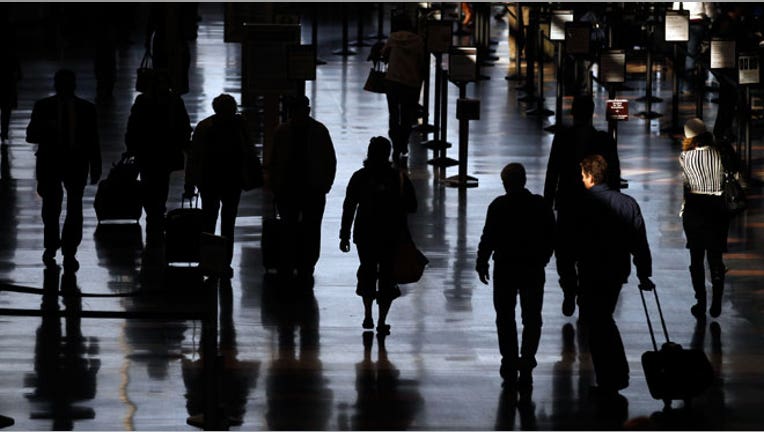 Eager to leave the memories of one of the harshest winters in recent memory behind them, 36 million Americans will kick off the summer travel season on Memorial Day weekend.
According to AAA's latest report, 36.1 million Americans will travel 50 miles or more from their home over the three-day weekend -- a 1.5% increase from last year, and the highest level since the 2008 recession.
The majority of travelers (88%) will get behind the wheel to reach their destination, and AAA expects they will be facing lower gas prices of around $3.63 per gallon thanks to rising supplies. Car rental price are forecast to be 1% higher than last year with an average price of $44 a day.
More people will be hitting the skies this year, with 2.4% more fliers from 2013. But the tickets won't come cheap: They face the highest price increases with the average round-trip, discounted fares for the top 40 U.S. routes jumping 6% from last year to $227 from $215.
"The increase in airline passengers shows people have more disposable income. When the economy is tight people tend to drive more -- this shows more confidence," says Heather Hunter, a spokesperson for AAA.
She adds that the harsh winter has also motivated people to want to travel more. "There's also the emotional side, it was a long, cold winter, people are ready to get out and finally enjoy the weather."
Travel by other modes of transportation, including trains, buses and cruises, is expected to jump 6.5% to a total of 1.7 million travelers.
Mid-range hotels are predicted to be up 2% from 2013 with travelers spending an average of $169 a night from $166.
Air travel activity is not expected to slow through the summer. Despite the harsh winter that led to thousands of flights being cancelled, the airline industry was still able to post modest profitability, according to a report from airline trade association Airlines for America (A4A).
A4A expects air travel to rise to its highest level in six years this summer, with a record nearly 210 million passengers to fly U.S. airlines from June 1 to the end of August.
"We experienced some of the worst weather-related delays ever recorded this winter -- that obviously impacts operations," says  Victoria Day, managing director, corporate and member communications for A4A.  "That said, as the weather improved, so did our performance. We are expecting this summer to be strong thanks to economic expansion, accelerating job growth, rising personal income and increased net worth along with affordable air fare."
Despite the cruise industry having a rough couple of years recently, Hunter says AAA agents are reporting a 20% surge in bookings this year. "The discounts and promotions are winning people over along with the desire to get out and have some fun after the harsh winter."