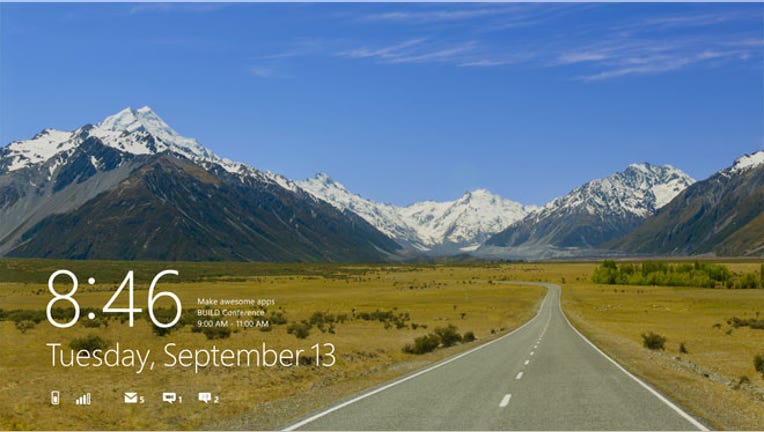 Windows 8 was first mentioned at the CES 2011 in January last year. Microsoft then announced that Windows 8 would be adding support for ARM microprocessors in addition to the x86 microprocessors from Intel and AMD.
The company, at the end of an event held in San Francisco to demonstrate Windows Store where all Metro style Windows apps would be sold, announced that the OS's public beta would be released sometime in February 2012, along with the Windows Store Beta.
The new OS is set to arrive with a number of groundbreaking features. Here are the top five.
Metro, Touch and Gaze Interface: Windows 8 has been developed with the Touchscreen technology in mind. Although the traditional mouse and keyboard system works just fine, Microsoft still want to make a better use of the upcoming Metro UI as the future option.
Another striking feature of this OS is that the user can zoom around the tile interface while enjoying games and working with the device that has touch interface. The other forthcoming feature is the tile-based "Gaze" interface from Tobii that enables the user to move the cursor with his eyes. However, nothing surely can be said about the 'Gaze' interface.
The Windows App Store: Windows 8 is expected to arrive with an app store, and although Apple tries to put a copyright on the term "app store," Microsoft is still believed to go forward with it. A new Windows app store is also expected to provide new business opportunities for developers and become a source of motivation for developers to build Metro-style apps that could make money on the popular OS.
Desktop-Tablet Integration: Windows 8 can be easily installed in systems ranging right from the Desktop to Laptop to Tablets. Microsoft's introduction of Metro will now let the users have a metro view for any of their accustomed desktop view without any hassle.
Windows 8's touchscreen design has been specially designed for more effective tablet use. They can also work on ARM-based processors which are generally seen in Smartphone and tablets. Windows 8 can arrive as the most versatile OS from Microsoft till date.
Start Screen: The new tiled mosaic homescreen is a replacement for a blank desktop. There are larger live tiles that have been designed to display more information on larger screens. It has been also mentioned that all the user's apps would eventually show up here, but nothing is known about another app list or program management tool. Previously, the UI was only demoed in landscape mode, so there is still much to find out about how this would actually work with in portrait mode.
Lock Screen Facility: The lock screen is very similar to Windows Phone 7, and the user will be able to change the background, the date and time and also get some basic alerts that will include messages, emails, and calendar events. However, swiping will take the user to the new homescreen.