Windows 8 Sales Steady, Reach 60M Since October Launch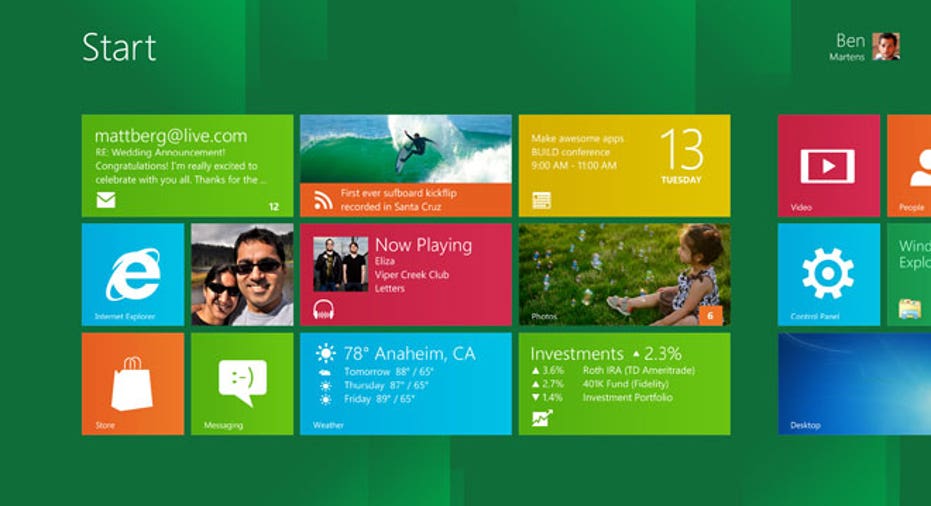 Microsoft Corp (NASDAQ:MSFT) has sold 60 million licenses and upgrades for its new Windows 8 operating system in the 10 weeks since its launch, one of the top executives of the company's Windows unit said at the Consumer Electronics Show on Tuesday.
The figure marks a solid but unspectacular start for Microsoft's new flagship product, which has not managed to revive lagging personal computer sales, while new touch-screen Windows devices have not yet captured consumers' imaginations.
Windows 8 sales are growing in line with those of Windows 7, Microsoft's last operating system, launched in 2009, said Tami Reller, chief financial officer of the Windows division, in a presentation to analysts and investors at the annual tech show in Las Vegas.
The latest Windows 8 figure means Microsoft sold around 20 million Windows 8 licenses and upgrades since the end of November, when it announced 40 million sales in the first month on the market.
That puts sales broadly in line with Windows 7, which averaged 19.4 million sales per month in its first nine months on the market, when PC sales were running at a lower level than today.
Reller did not say how many of the Windows 8 sales were bulk orders from PC manufacturers and did not break out the proportion of full license sales and cheaper upgrades from earlier versions of Windows. She also did not say how many Surface tablets - designed to tackle Apple Inc's iPad head on - Microsoft had sold.
Final figures for PC sales in 2012, due in the next week or so from industry tracking groups, are expected to show the first year-on-year decline in a decade as consumers move toward mobile computing on powerful tablets and phones. Microsoft's app-based, touch-friendly Windows 8 system is an attempt to adjust to that shift.
Microsoft shares fell 0.5 percent to $26.55 on the Nasdaq on Tuesday. They are down 6 percent since the launch of Windows 8 on October 26.
(Reporting By Bill Rigby; Editing by Gary Hill and Steve Orlofsky)