Wimbledon Purse Takes Hit After British Pound Implodes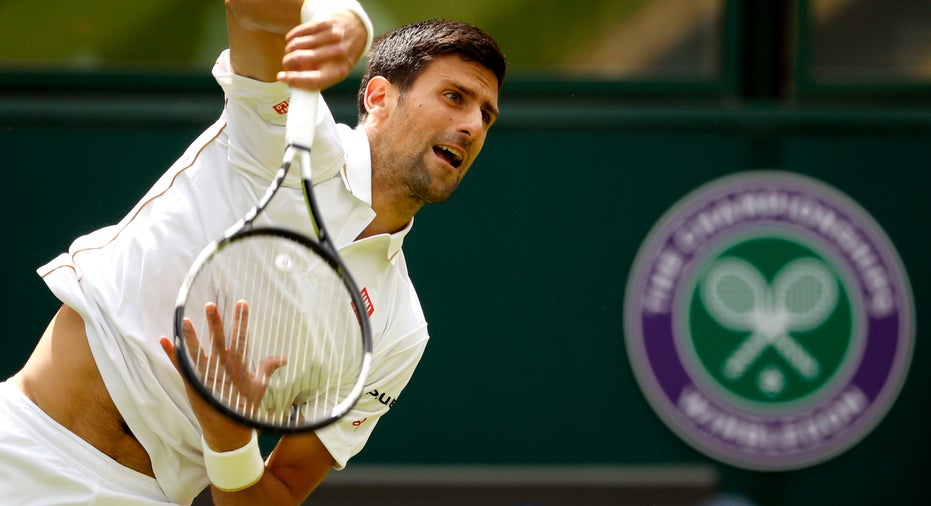 The economic fallout from the United Kingdom's decision to leave the European Union has reached the 2016 Wimbledon Championships. The record prize money payments intended for the male and female winners of the London-based tennis tournament have lost a significant chunk of their value, thanks to the plunging worth of the British pound.
The All England Club, which hosts Wimbledon, will award a total of £28.1 million in prize money to this year's top performers, with £2 million tabbed for the winners of the men's and women's tournament. The £2 million prize was worth $3,003,200 at 5 p.m. ET on June 23, just before the U.K. held its "Brexit" referendum.
The same prize money is worth about $2,644,383 as of Monday morning, as the British pound's value fell to its lowest level in more than three decades, relative to the U.S. dollar. In other words, the Wimbledon prize has depreciated more than $358,000 in a matter of days.
About 52% of U.K. residents voted in favor of Brexit last Thursday, despite warnings from the region's financial establishment and Prime Minister David Cameron, who announced his resignation effective in October. The financial reverberations reached international markets, including the Dow Jones Industrial Average, which has plunged more than 800 points since the decision.
It's unclear exactly how Brexit will affect other U.K.-based sporting events, such as the English Premier League. U.S.-based sports leagues, including the NBA and the NFL, are expected to hold pre-planned showcase games in London as scheduled, despite the decision.
The 130th edition of the Wimbledon Championships begins Monday, June 27 and runs through July 10.