Wimbledon prize money gets a boost after Brexit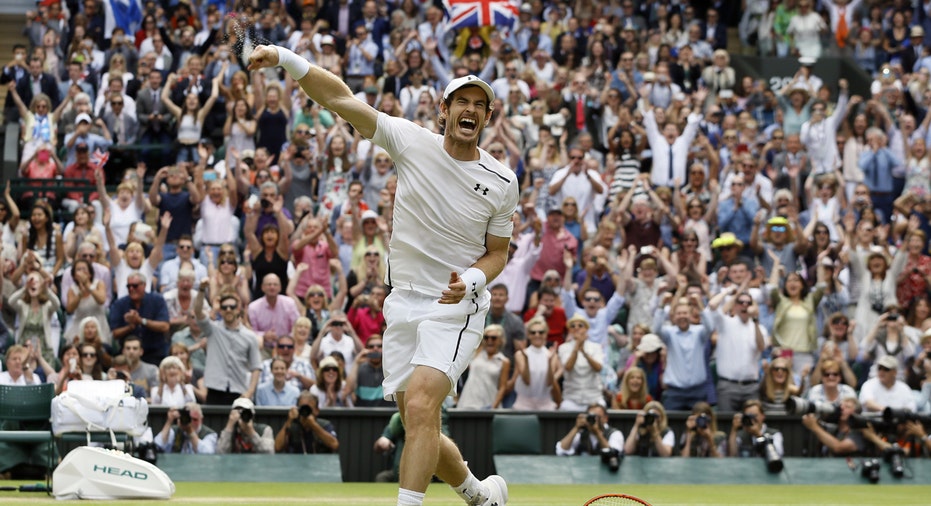 The prize money pool at the upcoming Wimbledon tennis tournament received a major boost this year, as organizers for the famed event seek to offset the British pound's loss of value since the Brexit vote.
The winners of this year's men's and women's tournaments, which begin on Monday, July 3, will each earn £2.2 million, or about $2.9 million – a 10% increase compared to last year's event. In total, the All England Lawn Tennis & Croquet Club, which organizes the event, says it will dole out £31.6 million (about $41 million) in prizes, up 12.5% from last year.
Club chairman Philip Brook told Reuters in May that currency exchange rates were "taken into account" when Wimbledon organizers decided on the prize pool. However, he added that they were only one element of the formula.
"Exchange rates go up and go down over time," Brook said. "In my time with the club I think all four grand slam tournaments have led on prize money, and now the U.S. dollar is particularly strong."
The British pound's value has dropped considerably against the dollar since the United Kingdom voted to "Brexit," or leave the European Union. The decision had a noticeable impact on payouts at last year's Wimbledon tournament, when the champion's purse depreciated in the days after the vote. For 2016 women's tournament winner Serena Williams, the difference amounted to roughly half a million dollars.
Wimbledon's prize pool has more than doubled in size since 2011, the AELTCC said in a press release.
"We are proud of the important leadership role that Wimbledon plays locally, nationally, and internationally, and are committed to continuing to invest to secure the future of The Championships, and of our sport, for the years to come," Brook said in a statement.
The draw to determine the field at this year's Wimbledon tournament is set to occur on Friday. Play in the championship tournament begins next week.