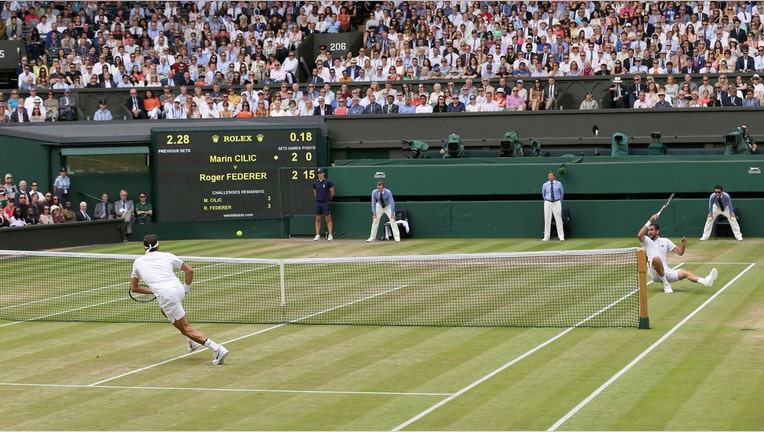 Unusual betting patterns on three matches at the recently-concluded Wimbledon tournament in London raised suspicions that they may have been fixed, the Tennis Integrity Unit said in a press release Wednesday.
Of the three suspicious Wimbledon matches, two occurred during qualifying and one occurred during the tournament's main draw, the London-based watchdog group said in its quarterly report. TIU also flagged a match at this year's French Open, also known as Roland-Garros, which ran from late May to early June.
The group did not specify which matches generated suspicious betting patterns, adding that alerts do not necessarily provide concrete evidence that the matches were fixed. Other circumstances, such as player fatigue, playing conditions or poor odds-making, can also cause unusual betting.
The quarterly report flagged just 53 of 31,281 professional matches for suspicious betting from April to June 2017. Of that total, just four matches were played on the high-level ATP or WTA Tour.
The report comes more than a year after a joint investigation by Buzzfeed and the BBC unearthed evidence that more than a dozen top-ranked tennis players may have participated in match-fixing. The investigation did not name any players suspected of participation.