Wimbledon: Bernard Tomic loses sponsor, fined after 'bored' comments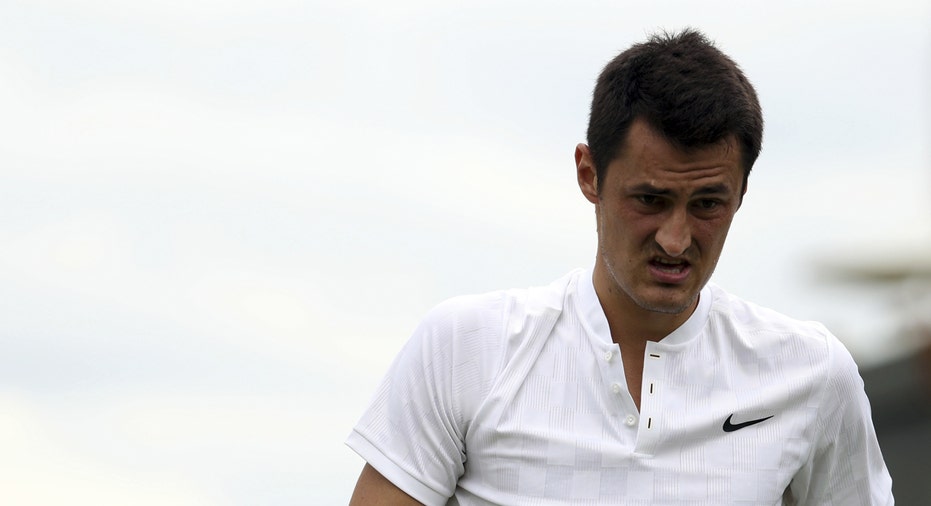 Tennis player Bernard Tomic was fined $15,000 and lost a sponsorship deal with racket maker Head on Thursday after he told reporters he was "bored" during his first round loss at the Wimbledon tournament in London.
"We were extremely disappointed with the statements made at Wimbledon by one of our sponsored athletes, Bernard Tomic. His opinions in no way reflect our own attitude for tennis, our passion, professionalism and respect for the game," Head said in a statement. "Therefore, we have decided to discontinue our collaboration with Bernard Tomic."
Tomic, 24, told reporters on Tuesday that he "just couldn't find any motivation" during his loss in straight sets to Mischa Zverev. The Australian entered this year's tournament as the world's 59th ranked player.
"You know, I wasn't mentally or physically there, with my mental state to perform, and I don't know why, but I felt a little bit bored out there to be completely honest with you," Tomic said. "I tried at the end…but it was too late."
In addition, Tomic said he called a medical timeout during the match "to try to break a bit of momentum" rather than to address an injury, the Associated Press reported. The admission led to a fine for unsportsmanlike conduct.
Tomic earned roughly $45,000 in prize money, despite his first round exit.