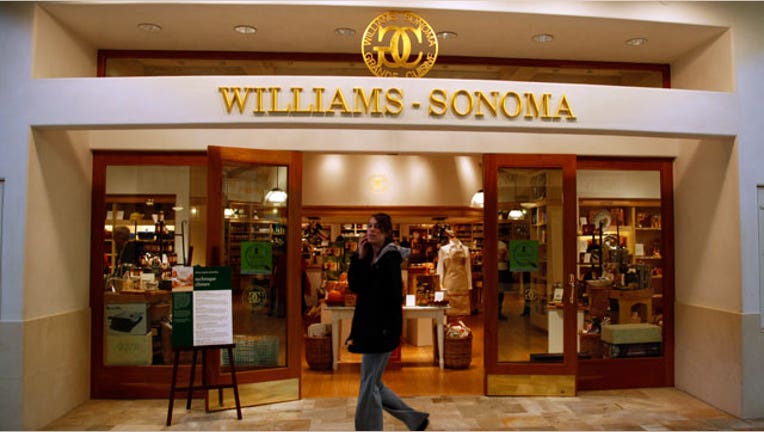 Williams-Sonoma (NYSE:WSM) rallied more than 9% on Thursday after beating Wall Street expectations for the fourth quarter, as the seller of housewares and furniture brushed off a harsh winter that dampened sales at other retailers.
After Wednesday's closing bell, the Pottery Barn parent reported a profit of $133.8 million, up slightly from $133.7 million in the year-ago period. Per-share earnings rose to $1.38 from $1.34.
Revenue was up 4.3% at $1.47 billion. The sales improvement was partially offset by 5.4% growth in input costs. Gross margin fell to 40.6% from 41.3%.
Analysts were looking for per-share earnings of $1.36 and revenue of $1.43 billion.
The San Francisco-based company also unveiled a new quarter dividend of 33 cents, an increase of 6%.
Traders bid shares 9.6% higher to $64.62 in recent trade. As of Wednesday's close, the stock was up 1.2% since the start of the year.
President and CEO Laura Alber said Williams-Sonoma gained market share and outperformed the retail industry during the holiday season.
"Our e-commerce business, which represented 44% of our net revenues in fiscal 2013, is growing rapidly, allowing us to capture even greater market share as more consumers transition to online shopping in our categories," Alber added.
In the fourth quarter, online sales jumped 11.5% to $706.4 million. Total same-store sales were up 10.4%, well ahead of the company's forecast for up to 6% growth.
The West Elm chain led the way with 18.3% growth in comparable-brand sales, while Pottery Barn improved 14.6%. Williams-Sonoma's namesake stores posted a 2.3% increase. Pottery Barn Kids and PBteen were up 11.2% and 9.6%, respectively.
Williams-Sonoma expects to book per-share earnings of 41 cents to 44 cents and revenue of $920 million to $940 million in the first quarter.
For the full year, the company sees an adjusted profit of $3.05 to $3.15 a share and revenue of $4.63 billion to $4.71 billion.