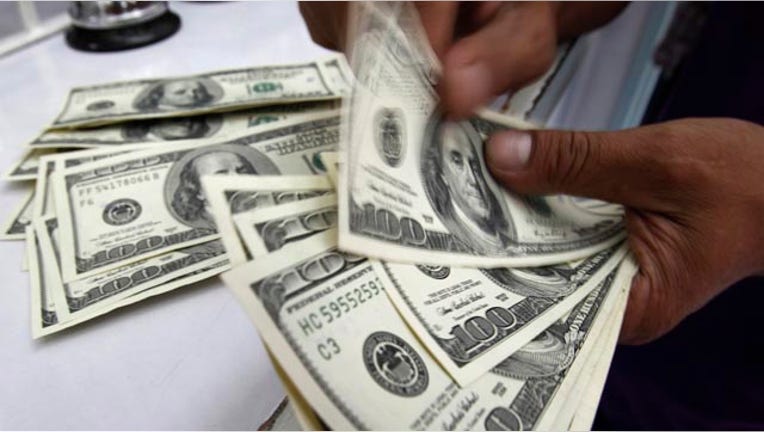 At age 27, you might expect your child to be relatively self-sufficient. However, one in four teens say they will probably still be hitting up mom and dad for money when they are that old. That's one finding of the 2013 Teens and Personal Finance Poll released last week by Junior Achievement USA and The Allstate Foundation.
Budgeting and Money Management Are Concerns
The poll looked at the attitudes of teens between 14-18 years old and found 36% believe they will be better off financially than their parents. However, that confidence may come, in part, from an expectation that they will receive financial support from their parents well into adulthood.
While most teens say they should achieve financial independence between the ages of 18-24, others think they will need help longer. Of those surveyed, 25% say they won't be financially independent until between 25-27 years of age, and 4% think they will be older than 28. An optimistic 1% sees their financial independence occurring between the ages of 16-17.
It appears some teens may be feeling hesitant about the future because they lack basic money management skills. Of those polled, a significant percentage said they were somewhat or extremely unsure about their ability to do the following.
Invest money: 34%
Budget successfully: 23%
Use credit cards: 20%
Financial Literacy Important
The poll results come just in time for April, which is National Financial Literacy Month. Typically, financial literacy is defined as the knowledge necessary to practice sound money management. It may include basics such as balancing a checking and savings for future needs.
Sound financial literacy may help teens become financially independent at an earlier age, and according to Allstate, a teen's financial education begins at home.
"Parents continue to be the No. 1 influence on teens when it comes to money, so helping their teens set financial goals and take steps to meet them should pay off financially for both teens and their parents," said Don Civgin, president and chief executive officer of Allstate Financial, in a written statement.
In particular, Civgin notes there is an opportunity for teens and parents to talk about college costs, which are looming in the future for many families. The poll found 30% of teens say they haven't discussed paying for higher education with their parents. In addition, only 9% of teens have actually started saving for their education.
Parents can help encourage financial literacy by involving their teens in their own purchasing and budgeting activities. Informal learning at home may make the most impact on teens, but formal programs, such as those offered by Junior Achievement, may also help teach financial literacy.
The original article can be found at Money-Rates.com:Will your 27-year-old expect an allowance?