Will Twitter's NFL Live Streams Score With Advertisers?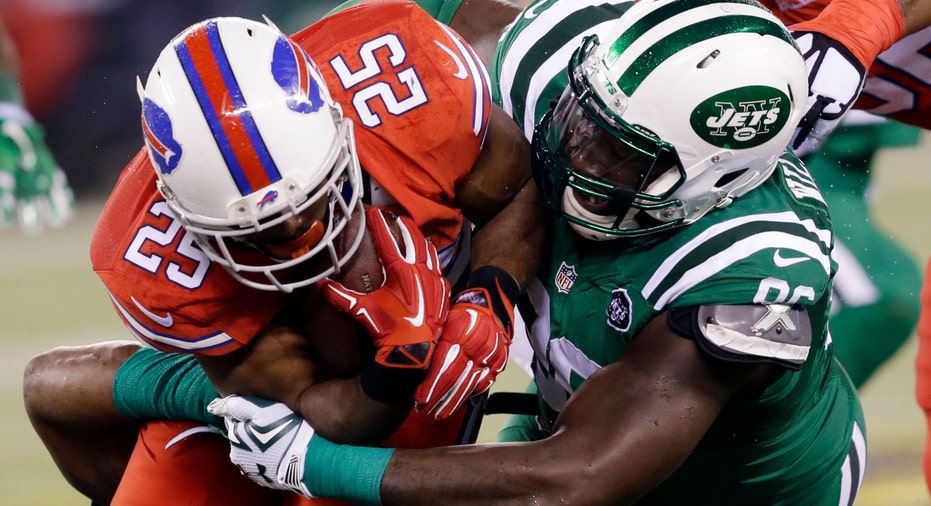 The relatively small digital audience for Twitter's (NYSE:TWTR) first-ever online stream of an NFL game was a minor blip in an otherwise solid debut performance for the social network last Thursday, but a prolonged slump in viewership could cause advertisers to think twice about whether to partner with Twitter during live broadcasts.
The Twitter simulcast of the Bills-Jets game drew just 2.1 million unique visitors last Thursday, for an average audience per minute of just 243,000 viewers. That's far lower than Yahoo's (NASDAQ:YHOO) digital stream of an NFL game last October, which drew 15 million visitors, and a fraction of the audience for a typical NFL television broadcast, which regularly attract more than 20 million viewers.
Twitter's stock jumped more than four percent in value on Friday as users praised the stream's impressive visual and audio quality, which matched that of a television broadcast. But to capitalize on their $10 million bet on NFL content, Twitter will have to show advertisers that its live offerings are a worthwhile investment of their marketing dollars.
"Twitter may be able to sell ads for a niche audience of that size. In the long run, however, one has to question whether it would be worth the investment," Mitchell Reichgart, CEO of New York-based advertising firm Jun Group, told FOXBusiness.com. "Twitter will need to scale their audience to move the needle financially. But with millennials pushing new content consumption technologies forward, we may soon see an uptick."
Twitter's deal with the NFL allows the social network to sell a limited number of advertisements per broadcast. The agreement is expected to be a critical test of Twitter's ability to improve its revenue stream and reach new advertisers and consumers. Ad Age said Twitter's in-game advertisements were "wholly distinct" from CBS' broadcast, but also "mind-numbingly repetitive."
Critics of Twitter's effort noted its stream of the Bills-Jets game trailed the live television broadcast by about 30 seconds, making it difficult for fans to follow the action in real time. Others questioned why the social site's landing page for the game featured a public timeline of game discussion rather than the user's personal Twitter feed.
It's unclear whether Twitter will adjust its streaming platform in-season to address common user complaints or concerns. A Twitter representative did not respond to FOXBusiness.com's request for comment.
"Overall, the experience seemed to go well," Reichgut said, adding that issues with a broadcast delay "should improve over time."
Twitter will live stream a total of 10 "Thursday Night Football" contests this season. The series will continue this Thursday when the New England Patriots face the Houston Texans.