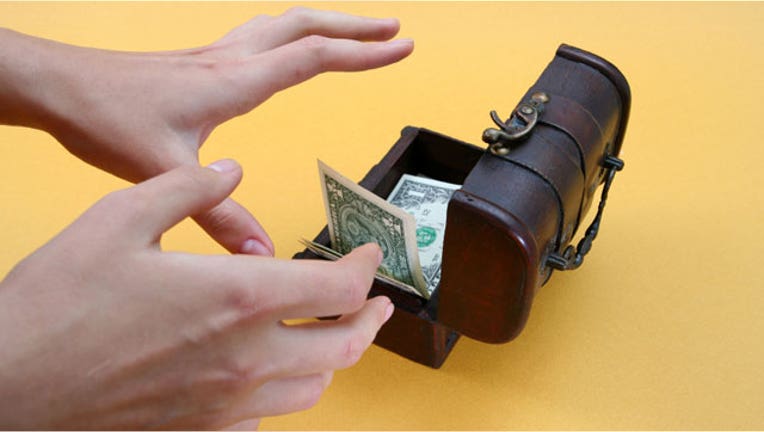 One of the most sensitive indicators of interest rates appears to have turned a corner. Does that mean rates on savings accounts and other deposits could soon be headed upward?
Thirty-year Treasury bond yields are a good indicator of the investor consensus about interest rates, both because they are publicly traded and because they represent such a long-term interest rate commitment. Recent months have seen 30-year Treasury yields make a significant step higher. The question now is whether this signals a new trend for interest rates in general.
Recent action in 30-year bonds
Thirty-year bond yields bottomed out in July 2012 at 2.45%. In early February they reached 3.21%, more than three-quarters of a percentage point higher.
As the uncertainty about the election and the fiscal cliff have cleared, the bond market has been able to respond to signs of strength in the economy. The early months of 2013 will be crucial in determining whether this trend can continue.
A limited response from savings accounts
So far, the response from savings accounts to rising bond yields has been muted. The most recent MoneyRates.com rate survey found that savings account rates continued to decline in the fourth quarter of 2012, albeit slightly. Money market rates, however, increased just a little bit. In particular, for both savings accounts and money market accounts, online banks increased rates during the fourth quarter.
In short, rates on most savings accounts have not yet headed higher, but there are starting to be signs that some banks are willing to buck the trend.
Two caveats
In the big picture, rates on savings accounts should eventually follow bond market trends, but they certainly don't move in lock-step with bond yields. In particular, two things can cause bank rates to be left behind by a change in bond yields:
The consensus can be wrong. Bond yields react quickly to what investors in aggregate think is the direction of interest rates, but investors have been known to be wrong. Bankers setting rates on savings accounts have the luxury of waiting awhile to see if they need to change, or if the trend will come back to them.
Long bonds can be more concerned with if than when. For a bond paying interest over 30 years, an investor simply needs to get the idea that rates may be headed higher soon in order to adjust yields accordingly. That investor mostly cares if rates are headed higher, not when. Bankers, on the other hand, can adjust savings account rates any time they want, so they tend to wait until the need to adjust rates is immediate, rather than having to anticipate the future.
It seems it is still too early for most bankers to feel they need to follow bond yields higher. However, as the trend toward higher yields approaches seven months and a full percentage point, it may be too strong for even bankers to ignore.
The original article can be found at Money-Rates.com:Will savings accounts follow bond yields higher?