Will Houston Cash In On NCAA Final Four?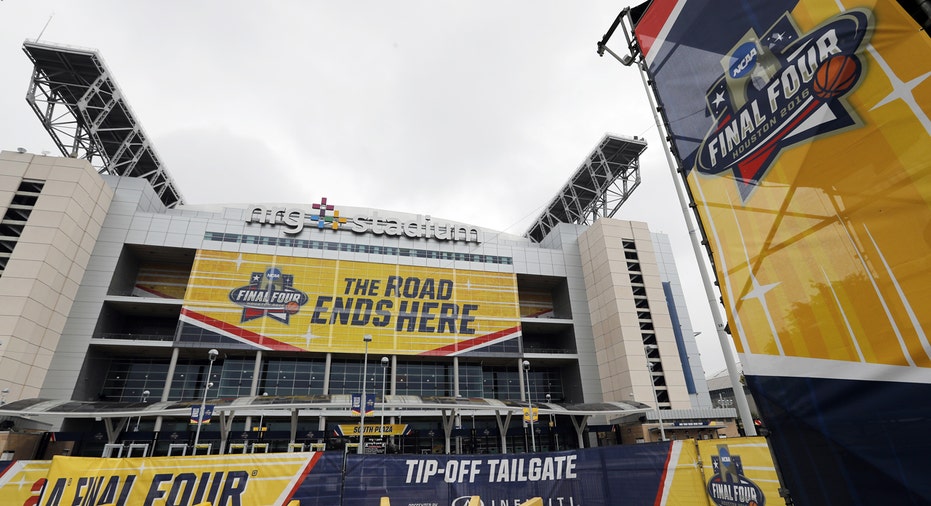 The North Carolina Tar Heels and the Villanova Wildcats are entering the 2016 NCAA men's basketball title game Monday with their sights set on a championship, but officials in Houston, the Final Four's host city, are seeing dollar signs.
The city of Houston projects an influx of more than 75,000 tourists during NCAA Final Four festivities. More than 100,000 people are expected to attend various related events, including the Final Four Fan Fest at the George R. Brown Convention Center and the NCAA's Final Four Music Festival.
In all, officials are anticipating an influx of $150 million in direct spending at Final Four venues, local hotels and restaurants and public transportation. Sports economists are typically skeptical of bullish estimates on how major sporting events impact city economies, but Houston should still see a solid return for the $8 million subsidy the state of Texas provided to host this year's event.
"That doesn't include the marketing value or the ancillary exposure that Houston gets," said A.J. Mistretta, a senior public relations manager for Visit Houston. "The value of something like this to a destination like Houston in terms of the exposure of having multiple networks in town and the TV airtime, that is not included in [the $150 million projection] and that is also quite significant.
This year's NCAA men's basketball national championship will be played at NRG Stadium, home to the National Football League's Houston Texans. The stadium's capacity was expanded for the Final Four to accommodate more than 75,000 fans.
NRG Stadium's massive capacity is a major factor in the relatively cheap ticket prices for this year's event. On the secondary market, the average resale price for a ticket to the men's championship game is $324 as of Monday afternoon – the least expensive price since at least 2011, according to ticket aggregator SeatGeek. Seats are available for as little as $49, though the most expensive remaining ticket is listed at over $4,700.
The Final Four isn't just valuable to its host city – the schools that make it to the NCAA's championship game earn millions of dollars for their conferences. The NCAA will distribute $205 million to its Division I conferences through its "Basketball Fund," according to a WalletHub study. A Final Four run is worth more than $8 million to the school's conference, paid in six annual payments.
The competition to secure hosting rights for the NCAA Final Four is generally fierce, and Houston officials seem convinced that this year's event will produce a big financial windfall. But it's difficult to say exactly how much – if at all – a city benefits from hosting large-scale sporting events. Various factors, such as rising prices and overcrowded public areas, can limit the event's impact.
A 2003 study conducted by noted sports economists Victor Matheson and Robert Baade found that NCAA Final Four events from 1970 to 1999 provided an insignificant boost to local economies. The study's statistical models found that the men's Final Four had just a 5% probability of producing a positive impact of more than $100 million.
"The evidence suggests that the economic impact estimates provided by Final Four promoters routinely exaggerate the true economic impact of the event," Matheson and Baade wrote.
North Carolina and Villanova tip off Monday night at 9:19 pm ET on TBS.