Will Fewer Commercial Breaks Reverse NFL Ratings Slump?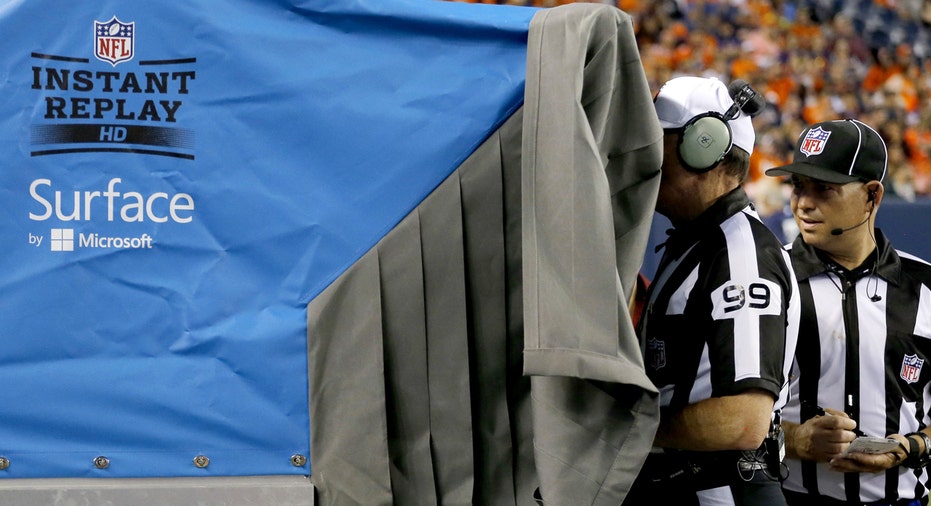 NFL games are getting a television makeover for the 2017 season, and media analysts are bullish on what those changes will mean for the league's sagging ratings.
The NFL experienced a ratings drain last season amid a contentious presidential election and the noted early-season absence of New England Patriots star Tom Brady due to suspension. Overall viewership of NFL games dropped by an average of 8%, or 1.4 million viewers, per broadcast, ESPN reported. The decline was steepest during the league's all-important primetime broadcasts, where ratings fell by 12% for Monday Night Football and 10% for Sunday Night Football.
In reaction to that dip and industrywide challenges like cord-cutting, NFL executives are taking steps to speed up games and keep viewers engaged.
"Together with our broadcast partners, we will be working to meaningfully reduce down time and the frequency of commercial breaks in our game … we know how annoying it is when we come back from a commercial break, kick off, and then cut to a commercial again. I hate that too. Our goal is to eliminate it," NFL Commissioner Roger Goodell wrote this week in an email to fans.
Tony Wible, a media analyst at DrexelHamilton, said the proposals are no-brainer.
"The reality is that consumers don't like ads and have more options today to avoid them. It makes sense to try and improve ratings by minimizing the things viewers don't like," Wible told FOX Business.
Audience figures rebounded after the November election amid Brady's return and the on-field success of a resurgent Dallas Cowboys franchise. But the overall decline is a new normal in the current media environment. The rise of cord-cutting, driven by digital services like Netflix and over-the-top cable bundles, is forcing many traditional media companies to change their game plans.
The NFL's proposals are an example of a methodical push to reach the ever-changing consumer, according to Keith Strudler, director of Marist College's Center for Sports Communication in New York.
"I wouldn't call this knee-jerk. I think in light of the new media environment, every league needs to find ways to make their product more customer friendly, particularly from a media perspective," Strudler said. "We are not far away from fans being able to make real choices about whether they are going to purchase NFL broadcasts, either through their purchase of games themselves or through purchase of a network on an over-the-top device."
The NFL's owners will vote on some of the proposed measures, such as the use of a tablet for on-field replay challenges and the implementation of a play clock after touchdowns and other stoppages, at a league meeting in Arizona next week. The proposals related to commercial breaks and other television concerns will be finalized after conversations between the NFL and its broadcast partners.
Getting the ball rolling is a great first step, said Andy Billings, director of the University of Alabama's sports communication program.
"The NFL will constantly have to reinvent itself as it moves forward, and pace of play will be part of that reinvention. Luckily for the NFL, innovating to adapt to modern times seems to be something they do better than the majority of other major American sports," Billings said.