Will Facebook's Oculus Virtual Reality Be a Game Changer?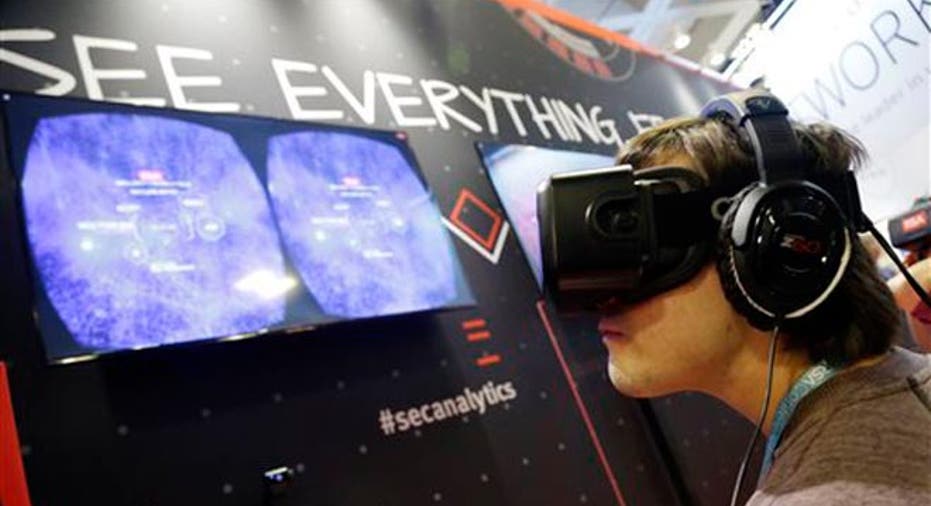 Oculus, the virtual reality headset maker owned by Facebook (NASDAQ:FB), has finally revealed when its Rift headset will be available to consumers. These long-anticipated devices will be available for pre-order later this year and will ship in early 2016.
The device, which is supposed to make a big splash with gamers, gained the attention of crowdfunders on Kickstarter in 2013. This caught the eye of Facebook CEO Mark Zuckerberg, who purchased the startup for $2 billion last year.
"We believe this kind of immersive, augmented reality will become a part of daily life for billions of people," Zuckerberg said at the time. "Imagine enjoying a court side seat at a game, studying in a classroom of students and teachers all over the world or consulting with a doctor face-to-face -- just by putting on goggles in your home," he said of his vision for the product.
While Oculus has already partnered with Samsung for a smartphone-enabled device, the Rift headset will function independently. The new Oculus will provide a more immersive experience, where users can participate in a real-time environment.
Virtual reality has the potential to transform entertainment with its life-like rendering, but some are skeptical that the gadgets will gain mainstream adoption.
Oculus has "amazing futuristic technology, but like Google (NASDAQ:GOOGL) Glass, the form factor needs to change,  otherwise it will be a consumer debacle," said Nihal Mehta, partner at Eniac Ventures.
"It will likely have a steep price point limiting purchasing to gamers and early technology adopters," said James Cakmak, analyst at Monness Crespi Hardt. But Cakmak is optimistic that Oculus will gain traction in the coming years. "Facebook has the platform, users, and resources to make VR a normal part of the future."
Oculus is not the only player in the virtual reality space. Google has a viewer called Cardboard and HTC Corp. has a headset, Vive. Microsoft (NASDAQ:MSFT) also introduced a hologram device known as the Hololens.
Price point and quality will play a role in the competition, but perhaps the biggest differentiator will come down to the software developers. The devices with the best games and experiences will gain traction.
Oculus held an event at the Tribeca Film Festival in an effort to get film and television producers on board. The company has already partnered with the 'Lost' franchise.
With a $219 billion market cap, the $2 billion bet is just a drop in the bucket for Facebook.  But if Oculus does manage to transform the entertainment experience, the payoff could be big.
"Whether it's education, travel, connecting people, changing the way conversations are conducted, or shopping," Oculus "can be used across so many areas," predicted Cakmak.