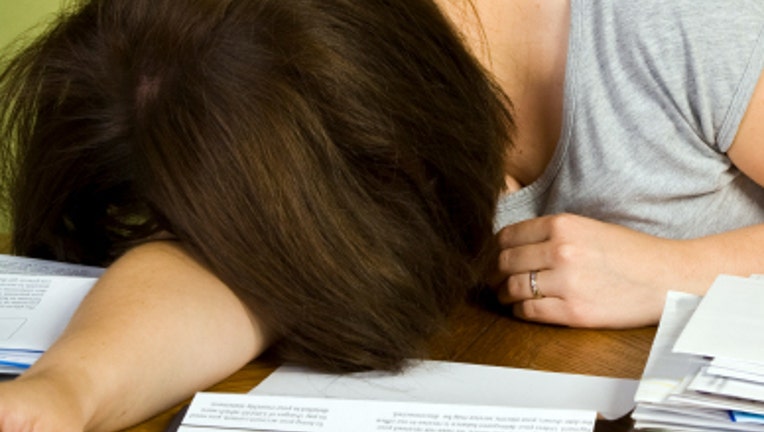 Dear Bankruptcy Adviser, 
My checking account, mortgage and credit card are with my credit union. My car loan is with their sister branch in another state. I am planning on filing for bankruptcy, but know my credit union will close/freeze my account when I do so. Will their sister branch still work with me, such as by letting me open an account with them? Thanks. 
-Mary
Dear Mary, 
Credit unions are afforded special treatment in bankruptcy, but burning a credit union by eliminating their debt will end any current and future association with them. Discharging a debt with a bank doesn't mean you never get to bank with these institutions again, but eliminating a credit union debt ends all current and future associations.
When a client comes to me with your situation, I explain these three scenarios you could also attempt.
Keep your mortgage and your credit card/personal loan. Clients who continue to pay on the mortgage and the credit card or personal loan can keep banking with the credit union. Prior to filing, I have the client contact the credit union and inform them of the pending filing. The credit union will note the individual account, and the bankruptcy will not interrupt banking activities.
This option will require you to reaffirm the credit card/personal loan balance and may require the same for the mortgage. By doing this, you will be legally forced to pay all or a portion of the debt that may otherwise have been subject to discharge in your bankruptcy case.
In layman's terms, the lender wants the right to sue you for any unpaid balance in the event you do not pay on the loan after the bankruptcy, and the reaffirmation agreement gives them that right. Credit unions have a specific exemption in the bankruptcy code to allow you to reaffirm a loan with them after filing bankruptcy.
Keep your mortgage, but eliminate your credit card/personal loan. You are allowed to keep paying the credit union mortgage loan but eliminate the credit card in the bankruptcy. They can't foreclose on your home as long as you continue paying the mortgage, but you will no longer be able to bank with the credit union anymore.
Prior to filing, you must stop putting money into the credit union account. The credit union will not let you close the account completely if you owe them any money, but you don't want to put any new funds into that account either. They have the right to seize any funds in the account once you stop paying on the credit card/personal loan.
Walk away from your mortgage and your credit card/personal loan. If you choose to go this route, the solution is the same as the option above. Do not put any more money into your credit union account, as your relationship with them will be over.
As for your main question, I'll assume in your situation that using a sister branch means you applied for a car loan with the same credit union with a branch in another state. If you file bankruptcy, it will mean your banking relationship is over with all credit union branches and divisions. You can still keep your vehicle even though your banking relationship with the credit unions would end.
In my opinion, I do not believe the relationship with any credit union is worth reaffirming a credit card or personal loan. I know most credit unions personalize banking, as you may know the bank manager and other employees by name. I guess I have seen the nasty side of credit unions and do not believe that relationship is worth it. However, many clients do reaffirm debts with credit unions and do continue receiving future benefits. So it is not a crazy idea, just not one I would advise.
Ask the adviser
To ask a question of the Bankruptcy Adviser, go to the "Ask the Experts" page and select "Bankruptcy" as the topic. Read more Bankruptcy Adviser columns and more stories about debt management.
Bankrate's content, including the guidance of its advice-and-expert columns and this website, is intended only to assist you with financial decisions. The content is broad in scope and does not consider your personal financial situation. Bankrate recommends that you seek the advice of advisers who are fully aware of your individual circumstances before making any final decisions or implementing any financial strategy. Please remember that your use of this website is governed by Bankrate's Terms of Use.
Copyright 2013, Bankrate Inc.