Will California's massive wildfires jeopardize wine country?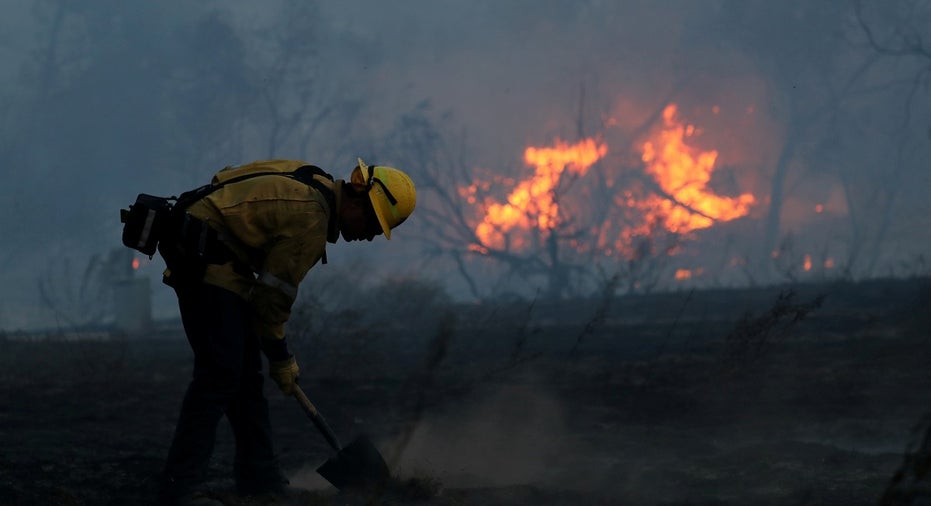 Seventeen fierce wildfires are continuing to burn across Northern California, killing at least 15 people, and destroying more than 1,500 homes, businesses, as well as hitting the state's treasured wine country.
On Monday, Governor Jerry Brown declared a State of Emergency in multiple counties including Napa Valley and Sonoma County, where 11 of those deaths have occurred.
"The situation is still unfolding and is pretty fluid," Jonah Beer, vice president and general manager at Frog's Leap Winery in Rutherford, California tells FOX Business. Beer preferred not to comment any further at this time.
Violet Grgich, executive vice president and proprietor at Grgich Hills Estate in Napa Valley says while she's still in shock over the fires, the winery and its employees are safe.
"Power was just restored earlier this morning. The air quality is still very smoky. Most of the cellar crew has been able to arrive and we are picking our final grapes, crushing them, and taking care of pump overs and fermentations as that is the most crucial aspect of our business now," Grgich tells FOX Business.
Michael Cann, chief executive officer and president for WineCounty Media tells FOX Business that while his company is solely focused on supporting first responders and people who have been evacuated and displaced in Napa and Sonoma regions, he has seen a lot of inaccurate reporting on the situation due to lack of reliable cell service.
"We are really trying to provide accurate and real-time info and resources which can be used to contact family and friends in the area. The situation is still extremely dangerous as there are still at least five active fires burning with limited containment," he says
And as far as overall damage, Cann says it "is too early to say as no one is allowed into the evacuation zones, so we have minimal information."
"From a pure travel and tourism perspective, we are at the tail end of the high season, so the community will have three-six months to recover before the 2018 season kicks in," he adds. "The majority of business are still standing, but currently closed. They will re-open when the fires are out and the roads are reopened."
NoCal Wildfires 🔥
•16+ blazes, 100,000 acres
•At least 11 dead, 100 injured
•100 missing person reports
•1,500+ homes, businesses destroyed https://t.co/5eCmQXzOm7

— Fox News Research (@FoxNewsResearch) October 10, 2017
Additionally, most of the grapes for this year's harvest have already picked, so the fires will not have an impact on the wine supply, Cann says.
However, he says that several vineyards were ruined as a result of the fires, but in the long term, the region will be fine from a business perspective.
"I cannot speak to the personal loss of so many people and what the recovery process will be. So many people lost everything in minutes. The key message here is that the region will desperately need travel and visitors to support the local economy."
Joe Anderson, co-founder of Benovia Winery in Santa Rosa, says while they have accounted for everyone on his team, his biggest fear is that some of his employees may have lost their homes in the process.