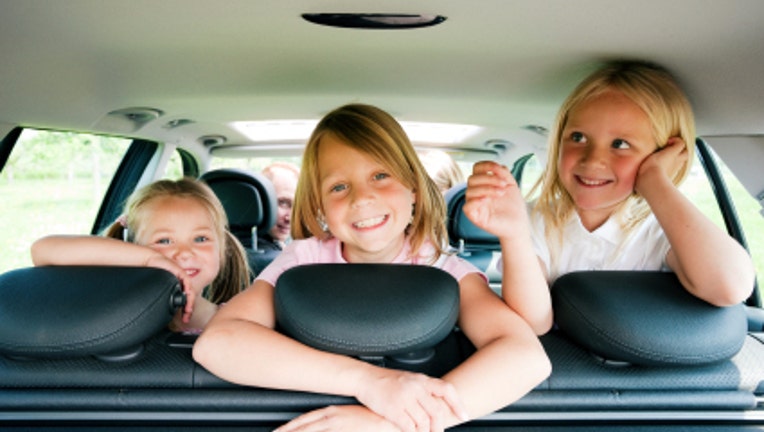 Police have been using dash cams for decades to record evidence at traffic stops, and now the technology is catching on among civilians.
If you've been unfairly accused of causing a wreck or you have a newly licensed teen driver at home, then you can probably understand why.
The dashboard-mounted cameras record the sights and sounds while the car is driven, providing footage to document what happens on the road or in the car. While no company yet offers an insurance discount for adults who have installed a camera, at least one sees the value in monitoring new drivers.
The dash cams join a widening array of technology -- such as the onboard data recorders installed in all new cars and the pay-as-you-drive devices that bring discounts to cautious drivers -- that can document your behind-the-wheel behavior.
The biggest reason for sales growth: plummeting prices.
Catch it on video for $100
Marc Horowitz, spokesperson for BrickHouse Security in New York, which sells security and surveillance products, says online search traffic for dash cams as well as sales of the company's products has doubled so far this year over the same period of 2011.
The technology became available on the consumer market about 10 years ago, Horowitz says, but at that time a decent dash cam retailed for thousands of dollars. Now you can get a basic model for under $100.
Twice that amount can get you something as fancy as BrickHouse's dual-camera model that records high-definition video even in total darkness. One camera faces forward to record what's happening on the road, and a rear-facing camera records what's happening inside the car. A G-force sensor automatically saves files in case of an accident. For another 100 bucks, you can get a dash cam with GPS, which logs data for review on a PC.
Horowitz says buyers generally fall into two categories:
"No. 1 is someone worried about a teen driver," he says. Parents are buying them as a condition for letting a teen have access to a car. Want to know whether your teen is texting behind the wheel? Dash cam footage provides irrefutable answers. (See "A parent's guide to insuring a teen driver.")
The second category is made up of drivers who saw their car insurance rates go up or were stuck paying their collision deductibles for accidents they didn't cause. Dash-cam video footage can provide sweet satisfaction in his-word-against-mine cases.
Evidence against scammers and idiots
A slew of dash-cam video clips are posted on YouTube, including a clip that purports to show a scammer running into the road, and then faking getting hit by a car that's already pulled to a stop.
Frank Scafidi, spokesperson for the National Insurance Crime Bureau, says he's unaware of dash-cam video footage being used to prove any fraud cases referred to the bureau for investigation. But the technology has potential to fight fraud, he says.
"Video is an awesome piece of evidence," he says. "In a perfect world, could a video help thwart auto theft or fraud? Absolutely."
He says truckers are using them because they say they're often unfairly blamed for accidents. (See "Spying on truckers' every move.")
"I think you'll see insurance companies warming up to the idea of giving customers discounts for using the technology," he says.
Tune in to your teen driver
American Family Insurance's Teen Safe Driver Program provides free use of a dash cam for one year, along with education and professional coaching to help licensed teens become better drivers.
The camera records sights and sounds inside and outside the vehicle when triggered by erratic movement, such as swerving, hard braking and sudden acceleration. The images and sounds are sent wirelessly to a center where professional driving coaches review the footage. Parents then can log in and review a weekly report card featuring the video footage and an assessment of their teens' driving, including comparison to other teen drivers.
The results do not affect car insurance rates or policies; American Family says it never sees the results (unless a parent gives the insurance company permission in a special instance, such as to prove another driver's fault in an accident).
More than 11,000 families have taken part in the program since the insurer began offering it in 2007, American Family spokesperson Janet Masters says. The company offers a 10 percent participation discount in Colorado and Minnesota.
"We've seen immediate and impressive results, including a reduction in risky driving behaviors by about 50 percent immediately and 70 percent within the first five weeks," Masters says.
Dash cams aren't just about revealing what teens are doing wrong. The footage can also show what they're doing right. Masters says one family used the dash-cam footage to prove their teen driver did not cause an accident.
The original article can be found at CarInsurance.com:Do you need a dash cam?