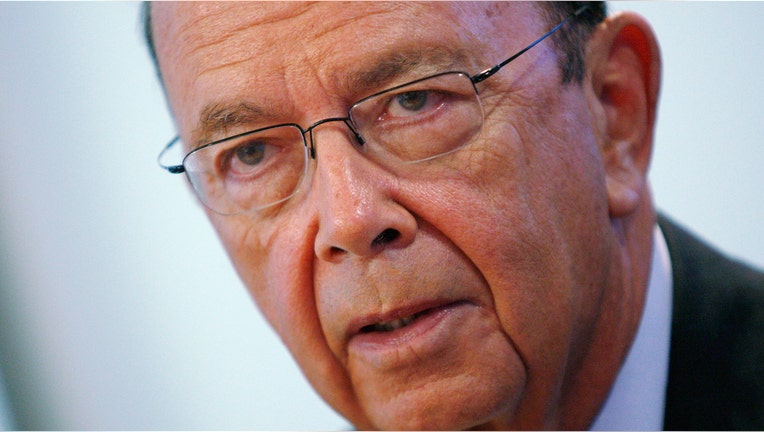 President-elect Donald Trump is expected to select Wilbur Ross Jr. to head the Commerce Department, said two people familiar with the deliberations, a decision that would put a billionaire investor known for buying up failed companies in charge of the agency tasked with cultivating economic growth.
Mr. Ross, 78 years old, is chairman and chief strategist of private-equity firm W.L. Ross & Co., a company known for deals that included combining bankrupt steel producers Bethlehem Steel, Acme Steel, Weirton Steel and LTV Steel to form International Steel Group in 2002.
His company's work in the steel industry raised Mr. Ross's profile in the Rust Belt, a region of the country that was pivotal to Mr. Trump's electoral victory on Nov. 8. For some, the New Jersey native has been a savior for steelworkers, willing to risk his money to save thousands of jobs. For others, he was a vulture who cut jobs and pensions and forced pain on a once proud industry.
Mr. Trump acknowledged he was considering Mr. Ross for commerce when the two met on Nov. 20. "That's what we're looking for," Mr. Trump told reporters.
Mr. Ross declined to comment about the potential job in the Trump administration. A Trump transition spokesman said no decision has been made.
In August, W.L. Ross & Co. agreed to pay a $2.3 million fine to the Securities and Exchange Commission to settle charges that it hadn't properly disclosed some fees charged to investors. The company was bought by Invesco Ltd. in 2006.
He has told associates that accepting a job in the administration would probably spell the end of his business career because he would be forced to divest himself of his investment holdings.
In the early 1990s, Mr. Ross represented bondholders unhappy with Donald Trump's management of his struggling Taj Mahal casino business, a role in which Mr. Ross later said he interacted with Mr. Trump "quite aggressively in a very bad moment for him, and yet came away from it with great respect" for him. The creditors were angry about a possible missed payment and debated whether to seize control of the casino. Mr. Ross argued that Mr. Trump's properties were worth more with the man involved and helped negotiate a plan to keep him in charge.
Mr. Ross was tapped by the Republican National Committee to raise money for the presidential race nominee before Mr. Trump secured the nomination. After Mr. Trump became the likely nominee in June, he asked Mr. Ross to join his economic advisory team.
Mr. Ross worked on policies proposing overhauls of U.S. trade and regulatory policy in the final months of the campaign with Peter Navarro, an economist who has been extremely critical of U.S. policy toward China.
"I favor world trade myself. A lot of our businesses engage in international trade. But over the years I've also learned quite a few of the trade deals that we've made have been just plain bad deals," he said in an interview earlier this year. "There's nothing inconsistent with being an advocate of trade and yet saying you need to do deals that make sense."
Write to Michael C. Bender at Mike.Bender@wsj.com and Nick Timiraos at nick.timiraos@wsj.com