Why You're Wrong About eBay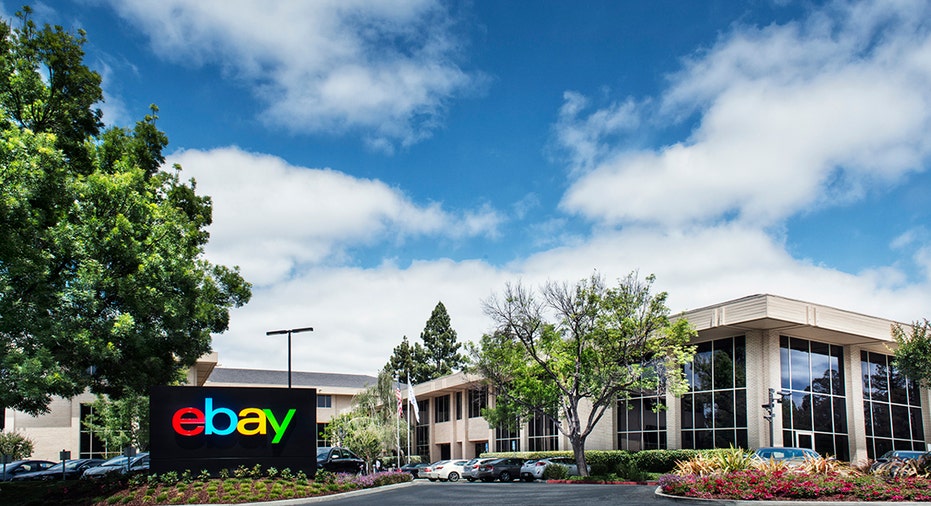 Oh no – more bad news for eBay (NASDAQ:EBAY). Just this past week researchers found that the company's platform was harboring a potentially damaging, unregulated online trade in invasive plants which could pose a "grave threat" to endangered animal species and contaminate lakes, ponds and other public sources of water.  Good grief – it's not as if eBay hasn't had its share of naysayers this year.  Now the company's accused of being an environmental hazard too!  Is it time to sell your shares, close your eBay store and retreat?
No, of course not.  Sure, the online marketplace has come under withering scrutiny from Wall Street and the media since its spinoff of PayPal (NASDAQ:PYPL) earlier this year.  Its shares were recently downgraded by investment firm Cantor Fitzgerald to "hold" from "buy" after lowering their share price target to $27 from $72.  The company is now predicted to be the "e-commerce laggard" that is "expected to face even tougher competition from market leaders Amazon (NASDAQ:AMZN) and Alibaba (NYSE:BABA)" and who is "set to lose more market share in the global B2C e-commerce market."
But wait.  Could these doomsayers be wrong?
eBay certainly has its challenges. It has formidable competition from Amazon, Alibaba and other growing online sites like Jet.com, who not only have greater search engine reach but often provide better fulfillment and shipping options for its merchants. It has lost a powerful profit generator in PayPal. It has had its recent battles with Google (NASDAQ:GOOG) and faced security issues and a change in its buyer demographics. Its branding is often connected to "auctions" which was once all the rage, but has cooled (it's usually just easier and just as expensive to "buy it now" isn't it?).  eBay seems like an old-school company struggling in newer times. And it is. But hold on.
This is a very profitable company with $10 billion in cash sitting in the bank. And eBay is not sitting still. The company recently introduced a "Prime" – like service in Germany and is making moves to expand in India. The company's website has undergone significant enhancements and a customer's buying experience is as up-to-date and fast as any other of its competitors. eBay continues to support a large amount of auctions for those that enjoy that type of trade. Its search engine optimization problems, specifically with Google , appear to be resolved and turning around. Unlike Amazon, eBay does not warehouse its own products and therefore does not compete against big box retailers like Wal-Mart (NYSE:WMT) and Best Buy (NYSE:BBY) – instead it provides a platform for these same stores to sell their products. Because the company just connects buyers and sellers its margins are much higher than that of its competitors (68% as compared to Amazon's 27%), which means that the company has flexibility in its fees, which are already lower than Amazon's. In 2014 eBay's EBITDA (earnings before items like depreciation and taxes) was about $5 billion. Amazon, though a better cash generator, earned about the same, even though their revenues are more than five times that of eBay's.
And this is good news for small businesses. Because the company's biggest strength is its small business core – both buyers and sellers. Although Amazon's marketplace, which now boasts more than 2 million merchants, is gaining, eBay still has about 25 million merchants on its site selling their wares. The great majority of these merchants are small businesses. They have been selling on eBay for years. They pay less of a commission than their Amazon counterparts. And, more importantly, they're going to be hard pressed to incur the costs and pains of moving their store away from eBay unless given a really, really good reason. Setting up a store on eBay is simple to do and, more importantly, individual sellers and entrepreneurs can just sell or auction their junk (excuse me…their products) on eBay with little effort to generate quick profits.  As independent and home based businesses continue to proliferate, eBay will continue to be a preferred choice for them. Already strong internationally, eBay's moves to grow its business outside of the U.S. will likely attract millions of additional small merchants looking to easily connect to buyers.
Of course the company has its challenges. But it's a big e-commerce world out there, with many future opportunities, and eBay is a very large part of that.  And that's good news for its small business community.