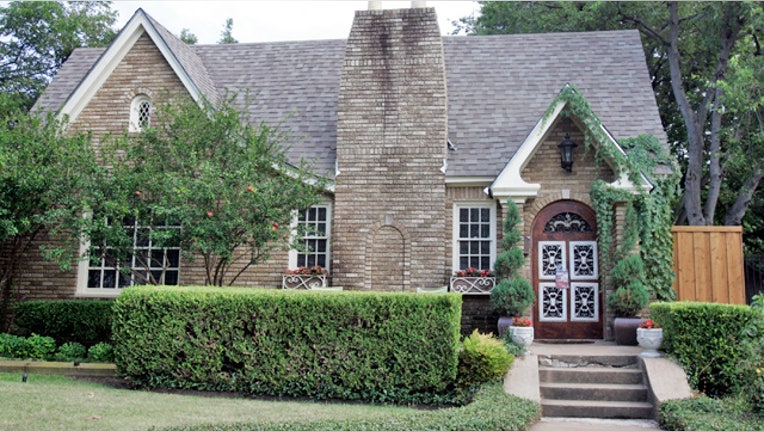 Al Roker of the "Today" show recently did a PSA on how to think ahead for a disaster. The beloved weatherman has covered countless hurricanes, tornadoes and other natural disasters and has seen the devastation first hand. Teaming up with the Federal Emergency Management Agency (FEMA), his 30-second humorous public service announcement message was: Plan ahead before the next storm hits.
Do you know what types of disasters impact your community? Do you know first aid? Could you go a week without power? And what would you grab with a 30-minute evacuation notice?
Most people don't know. It's very much about denial, says John H. Clouse, a disaster-preparedness consultant and founder of The Joseph Group in Owensboro, Ky. He says only when people get a brief taste of disaster, survive a crisis, or experience a narrow miss do they become engaged in the process of disaster planning.
"Even though people think there will be fire, hurricanes and earthquakes, they think the impact to them will be not that severe," says Robert Meyer, professor of marketing at the Wharton School of the University of Pennsylvania and co-director for the Center for Risk Management and Decision Processes Center.
People have a very difficult time estimating a loss, or they severely underestimate tail impact or tail severity, meaning the total financial loss. If you're an insurance agent thinking about pricing a policy, what you care about is not the size of the average loss but the size of the potential actual total loss. That's what people have a hard time imagining, explains Meyer.
For instance, Mayor Ed Lee of San Francisco is having a difficult time getting residents to voluntarily retrofit their building structures to withstand earthquakes. While it's an expensive endeavor, the real reason home and business owners balk is they can't quite imagine the severity of loss in an earthquake, according to Meyer's theory.
Here's more on how Californians have their heads buried in the sand.
Selective memory
Another issue is that people are prone to forgetting past events.
"That's a real problem with communities making large scale investments in protections or homeowners making major investments or retrofitting to be safer from disaster," says Meyer.
People have short-term memories of disastrous events; they remember the event but forget the magnitude.
Worse, in most disasters, you may not know the right thing to do. Many folks are prone to herding instincts and look to neighbors to see what they're doing. So if the neighbors aren't evacuating or are leaving cars in the flood zone, then it must be OK.
At the other end of the spectrum are the "doomsday preppers" who are taking mega precautions against government chaos and the breakdown of civilization - in other words, the end of the world.
"The wide gap between the two extremes is so expansive and so easy to fill that people don't realize that solutions to disasters surround us on a daily basis and they outnumber the threats 100 to 1," says Paul Purcell, a terrorism and disaster-preparedness consultant based in Atlanta.
"This is where mass marketing plays on people's fears -- the megawatt diesel generator bigger than your garage or the titanium panic room," says Purcell. "People come to the conclusion they can't afford preparedness."
The path of least resistance
Society responds well to positive feedback - some return on our investment. But each year we look to renew our flood insurance even though there's no flood -- there's no "positive reinforcement," explains Meyer. "You've wasted money -- you protected against something that hasn't happened."
The default action is to be unprepared. Don't buy extra food, don't evacuate, don't hang storm shutters -- these decisions require zero action. The decisions that require some action are naturally the ones that make you safer.
Rather than fight an uphill battle, Meyer says we have to take unpreparedness as a given: People can't imagine the worst, they don't think it will happen to them and they're uncertain about what decisions to make. We need to make safer behaviors effortless. This is called decision architecture or decision environments.
For instance, we should design evacuation processes or storm precaution instructions so the effortless act is to just follow a plan. If you want to make other decisions, that's fine, but the effortless act is laid out for you. Likewise, cities could deliver a hurricane supply kit as part of a tax bill. Each year the kit is automatically delivered with your bill. You don't have to keep it, but you have to opt out if you decline. "The idea is to not restrict people's choices but provide an effortless decision to increase safety," says Meyer.
Specific warnings are another valuable idea. In Hurricane Sandy, there were a huge number of ruined cars simply because people didn't move their vehicles to higher ground. But a specific warning that says "1st through 5th street residents should move cars to higher ground" could improve these outcomes.
Right before Hurricane Sandy there was extensive light preparation -- about 90% of people indicated they were taking some precautions, says Meyer, based on a survey he did. These measures included buying extra food and batteries, and enjoying the day off from work. But many did not take serious protective actions, such as those below.
Disaster preparedness
Assess what types of threats your community may be at risk for.
Determine what you are planning for. A few snowed in days? A week without power?
Set up a basic communication plan. Enlist a friend or family member in another city as a check-in for family members to call with their status
Stock food, water and other emergency supplies. FEMA has a disaster kit list.
Think comfort foods because morale is crucial.
The first people trying to take your supplies won't be a gang of strangers with weapons, but your neighbors in need. Know what your neighbor's needs might be. If the neighbors have a chain saw, stock an extra chain and gasoline.
Have documentation backup. Keep all important insurance, mortgage and other certificates in one box or have them photocopied on a thumb drive or CD.
Have a plan for pets, and extra pet supplies.
Also, know what your home insurance does (and doesn't) cover.
Ready.gov has more instructions for making a plan and being prepared.
A "Know Your Plan" app for iPhones can help you make disaster plans for your family.
The original article can be found at Insure.com:Why you're in denial