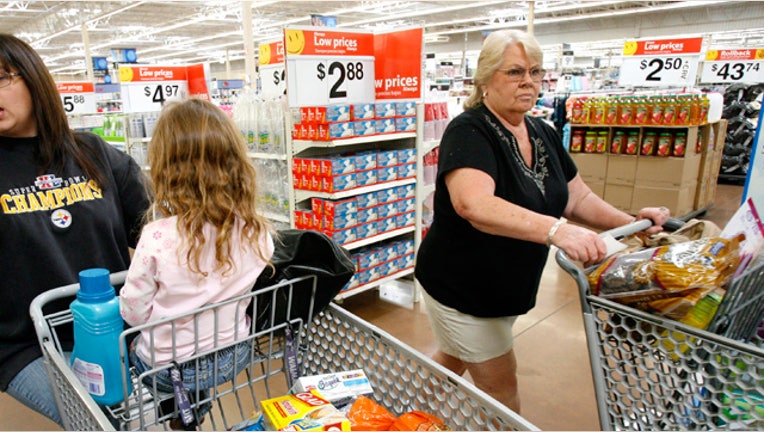 Your grocery bill may not seem higher, but you may notice your bags getting lighter to carry. And it's not just your imagination.
Companies are selling food products in smaller and smaller packages in an attempt to hide price increases, as increases are predicted for raw materials in late summer, according to a report in the New York Times. This means you'll pay the same price for your bag of chips or box of pasta as you did last month, but there is less food in the package.
According to the Times, some of the companies using this strategy include Chicken of the Sea, which has five ounces of tuna instead of six; Doritos, Tostitos and Fritos, which have 20% less chips than they did in 2009; and Nabisco Premium Saltines and Honey Maid graham crackers which have 15% less crackers than their standard boxes in new "Fresh Stacks" packaging.
And also expect to feel more squeezing when buying your orange juice.
After this winter's freezing temperatures took their toll on Florida's citrus crops, Tropicana announced earlier this month it will raise its prices on certain juices between 4-8%. On top of this, Tropicana has shrunk its cartons to 59 ounces from 64.
Here are some of tips for cutting back on the cost of food from consumer savings expert Andrea Woroch.
No. 1: Buy generic. Buying name brands can cost up to $1 more than generics, Woroch said. Looking for the same products in generic will save shoppers a bundle over time. "With name brands you pay for marketing and packaging," she said. "Shop by price, not brand."
No. 2: Plan out meals. Don't wait until you get to the store to figure out what meals you want to make, Woroch said. "This is a really easy way to overspend," she said.  Instead, shoppers can save by looking for meat and produce that is in season, and planning meals through what is on sale in stores.
No. 3: Consider discount cards. Superstores like Target (NYSE:TGT) and Wal-mart (NYSE:WMT) sell food and produce, and gift cards are available online at discounted prices at sites like GiftCardGranny.com. Purchasing discounted gift cards online ahead of time and then shopping at these superstores helps shoppers to get their food for even less, Woroch said.
No. 4: Become a coupon cutter. Cutting coupons is not new, but there are more places to find discounts today online. Woroch recommends places like CouponSherpa.com where manufacturer coupons are printable on tons of items. "Many grocery stores will allow you to double up on coupons (store and manufacturer) and you can enjoy double savings," she said.
No. 5: Hit the warehouse stores. Memberships at warehouse stores like BJ's (NYSE:BJ) and Costco  (NASDAQ:COST) range from about $40 to $100 annually, but can save savvy shoppers much more. Milk, for example is about $1.50 less at bulk price, and alcohol is often 20% to 30% less. "Make sure you will use it, and you have the space for bulk items," Woroch said. "Also, do you have the room to store it?"