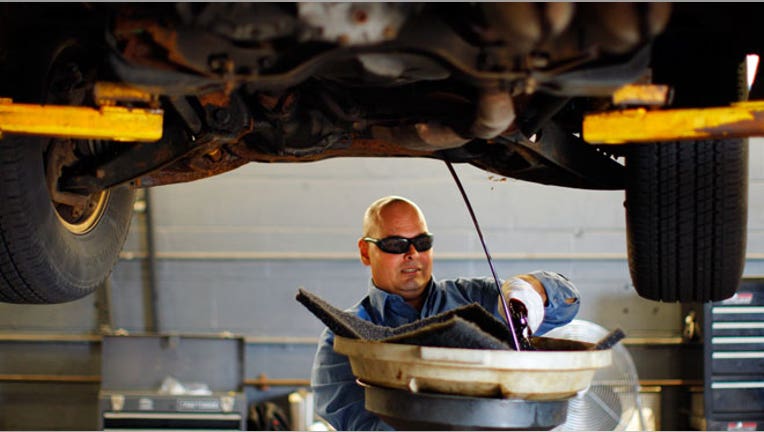 Question: If I have full coverage and my insurance pays for the total loss vehicle, can I also get payment from the third-party insurance of the at-fault driver?  He was at-fault on all the reports; it only seems fair now that my insurance paid for the car that the at-fault party helps me pay for a replacement and maybe pay me for my time spent on all of this.  
Answer: Sorry, but this isn't how car insurance claims work.  Claims aren't supposed to turn into windfalls for anyone, and you can't get paid twice for the same items.  (See "Is a car accident a lotto ticket?")
Auto insurance claim payments are meant to put you back in the same financial situation you were in the moment before the accident, not better. Otherwise everyone's insurance would cost a lot more.
Everything from the accident itself to making claims and searching for a replacement vehicle can be time-consuming and aggravating - but that doesn't allow you to double-dip and get paid twice for your damaged car.
If you're injured in the car crash, you may be able to receive compensation for non-economic items such as pain and suffering, but you can't recover for such things when you have just a property damage claim.
When your vehicle is damaged by another driver, you have a choice of how to make a claim.
You can make a first-party claim through your own insurance policy if you have collision coverage.  You'll have to pay a deductible but then can leave the claim for your auto insurer to take care of.
Or, you can make a third-party claim and deal with the at-fault party's insurance company, without a deductible being due.
There are times you may make claims with both your auto insurance provider and the at-fault party's insurer -- but for different items.
For example, if you live in a no-fault state and are injured in an auto accident, then you'd make your claims for your medical expenses through your own personal injury protection (PIP) coverage.  But you'd still be able to make a claim against the at-fault party's property damage liability coverage for damages to your car.
You only have the choice of going through one car insurance policy, not both, for your totaled-out vehicle.
If you think that because your car insurance company paid for your totaled car that the at-fault party is getting away scot-free, then you're wrong.  The at-fault party, or his insurer, will be sued by your auto insurance provider so that it can recover the money it paid out for your claim - and perhaps get your deductible money back in the process (ask your claims department contact about this).
Even if the actual cash value (ACV) paid out by your auto insurer for your totaled vehicle isn't enough to pay off the loan on your vehicle, you can't go after the other party.  The most you can get, from anyone, for a totaled vehicle is the ACV, even if you owe more on it than it's worth.
For the difference between the ACV amount and the balance of the loan to be paid off by insurance, you'd need to carry gap insurance. (See "What you need to know about gap insurance" for more information on this subject)
If the ACV did pay off your car, but just that and didn't leave you any money to buy a new car, then it's unfortunate, but not the responsibility of the at-fault driver to get you a new car.
By paying the value of the car, for the condition it was in the split-second before the accident, that has "made you whole" in the eyes of the insurance industry.  We understand it may not feel that way to you.
The original article can be found at CarInsurance.com:You can't double-dip with auto claims