Why Veterans Make Good Project Managers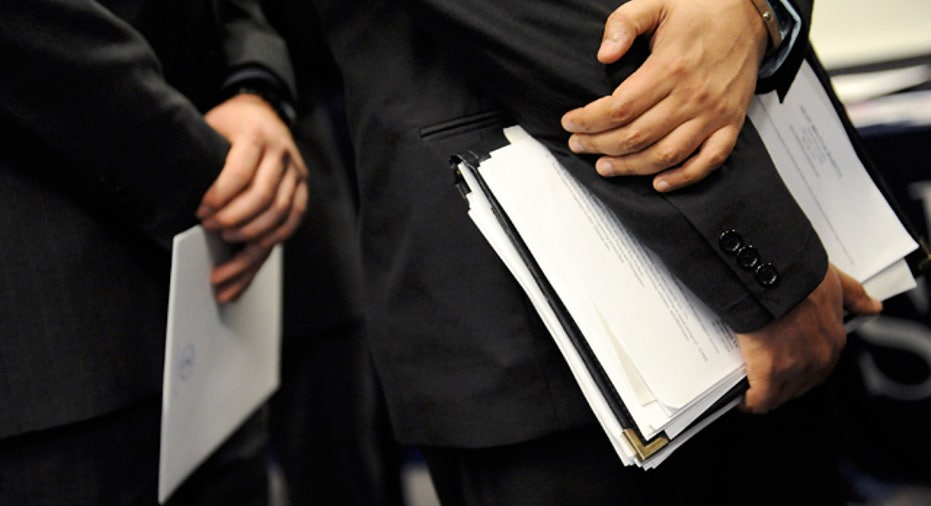 Keeping up with the challenges of globalization and the rapid advances in communication technology requires that companies stay nimble and leverage their resources effectively. Organizations like IBM (NYSE: IBM), SAP, and NASA have long been known for their emphasis on developing and using project managers to tap into the multiple layers of resources in order to encourage innovation.
Over the last decade or so, this need for internal innovation has spread beyond the technology world. The global downturn has increased competition across all industries, which has brought attention to the need for more efficiently tapping and leveraging internal resources to get that extra edge. As a result, the concept of project management as a professional vocation is getting more attention than ever before.
I had the opportunity to speak with Mark Langley, CEO of the Project Management Institute (PMI) to get some insight into this growing field. PMI defines project management as "the application of knowledge, skills and techniques to execute projects effectively and efficiently".  Langley describes a project manager's role as "managing scarce resources more effectively" as well as "creating a common framework and language to operate from."
Any time you need to tap resources across divisions, departments, and teams within the organization, you need to have an individual or team of individuals manage the process. This type of management requires a specialized skill set.
What Are Project Management Skills?
Project managers tend to deal more with managing horizontally in the organization as opposed to vertically, and the position requires unique skills including:
Technical Skills: Just as in most traditional management roles, project managers deal with budgeting and scheduling activities, but they must manage these activities across a range of groups requiring a great deal of coordination. As a result, one of the most critical aspects of project management is managing scope. When dealing with multiple constituencies with a variety of backgrounds and agendas, it can be easy to lose focus. Keeping all stakeholders on board and on course is a unique challenge.
Soft Skills: Just as in any management position, project managers have to deal with conflict mediation and performance. However, project managers typically don't have direct authority over their team members. Team members typically have traditional managers to report to; this requires project managers to rely heavily on their ability to influence and motivate action as opposed to direct it.
Strategic Management: Project managers not only have the internal role of managing their cross-functional team, but they're also responsible for  bringing the project to completion and ensuring that the results contribute to the larger goal of the organization. Typically there is a direct tie to the mission involving customer relations and go-to-market strategy.
An Opportunity for Veterans
In my conversation with Langley, he pointed out that project management can be a great path for new veterans. Many veterans have project management experience--just under a different name. The challenge is in the translation and repackaging of their skill sets so that hiring managers spot their skills.
Langley said that "mission-related" often translates to "projectized" and the government and military are "highly projectized environments", which makes many veterans a natural fit in the project management world. Langley's advice for veterans (or anyone in transition) is to:
Take Inventory of Your Skills: Look at the criteria for becoming a project manager and compare your skills. Some military service experience actually qualifies as project management experience in the Project Management Professional (PMP) certification program.
Translate Those Skills: Making a successful career transition hinges on your ability to translate your skills into the jargon of the industry. Check out the websites and trade publications of any industry you are considering to get a sense of the language they use to describe your skills.  
Explore Projectized Sectors: Think about the demand side of the equation. Ask yourself what industries and companies operate in a project-oriented manner. Aerospace and defense, infrastructure/construction, and management consulting are all fields that rely heavily on project managers.    
According to Langley, project managers are in strong demand and points to the fact that salaries are continuing to climb worldwide. The latest PMI salary survey found the median salary for project managers in the U.S. is $105,000.
Michael "Dr. Woody" Woodward, PhD is a CEC certified executive coach trained in organizational psychology. Dr. Woody is author of The YOU Plan: A 5-step Guide to Taking Charge of Your Career in the New Economy and is the founder of Human Capital Integrated (HCI), a firm focused on management and leadership development. Dr. Woody also sits on the advisory board of the Florida International University Center for Leadership.Follow Dr. Woody on Twitter and Facebook