Why Twitter's NFL Streaming Deal Is So Cheap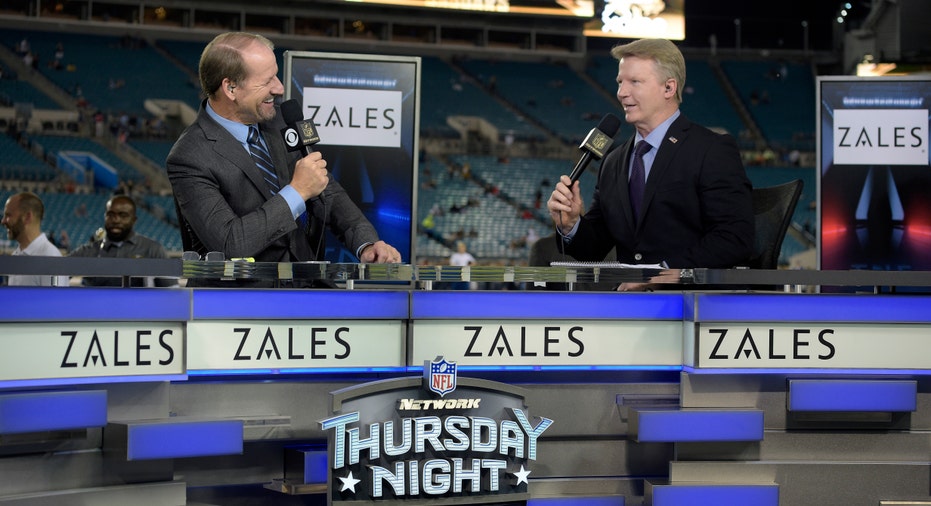 Twitter Inc. (NYSE:TWTR) surprised the sports media world Tuesday by securing global streaming rights to the NFL's "Thursday Night Football" series at a bargain-level price. But the struggling social media company's apparently financial coup comes with a catch.
Under the deal's terms, Twitter gains the right to exclusively stream 10 of the NFL's 16 "Thursday Night Football" games this season to its base of 800 million registered and unregistered users. Twitter's broadcasts will also include tie-ins related to its "Periscope" live-streaming service, granting fans unique access to NFL teams and individual players before kickoff. The NFL chose Twitter's bid from a competitive field that purportedly included Amazon (NASDAQ:AMZN) and Facebook (NASDAQ:FB).
The NFL derives a major portion of its $12 billion revenue stream from media rights deals, routinely charging networks hundreds of millions of dollars for broadcast privileges. Twitter paid about $10 million – roughly $1 million per game – to secure streaming rights, according to multiple reports.
That's a fraction of the $225 million that television networks NBC and CBS (NYSE:CBS) both reportedly pay to broadcast five "Thursday Night Football" games each annually. In October 2015, Yahoo (NASDAQ:YHOO) reportedly paid $20 million to stream a single regular-season game, though it received exclusive broadcast privileges and advertising sales rights.
Twitter's entrance into the sports streaming landscape has limited revenue potential. The social platform will simulcast NBC's and CBS' Thursday Night Football broadcasts, with the networks retaining the vast majority of the ad sales inventory, a source familiar with the deal told FOX Business Network. Twitter will be granted the right to sell approximately 20 of 70 in-game advertisements. That's part of why Twitter was able to secure the streaming deal for such a low price.
A Twitter representative declined FOXBusiness.com's request for comment on the deal's financial terms. An NFL spokesperson did not immediately respond to an inquiry. Re/code was first to report the deal's value.
Given Twitter's restricted ability to sell ads, the company's "financial upside is very limited," Tom Richardson, President of Convergence Sports & Media and a professor in Columbia University's Sports Management program told FOXBusiness.com.
But the deal could spur growth in Twitter's user base. The company's stock plummeted in late 2015 after executives announced growth had stagnated.
"Twitter makes a big statement about its ambitions in media and focus on live coverage," Richardson said. "[The deal] also helps raise awareness and promote usage of Periscope, which will get 'shoulder programming' before and around games."
The $10 million figure is a relative afterthought for the NFL, which already earns $45 million per Thursday Night Football game from NBC and CBS. The league purportedly turned down more lucrative offers from Twitter's competitors.
By partnering with Twitter, the NFL gains increased access to the younger, social media-savvy audience. It also secures a new method of targeting cord-cutters, who can access Twitter's streams for free, as well as international viewers new to American football. More than 80 percent of Twitter usage occurs outside the United States and Canada, Richardson notes.
"Twitter still dominates the 'second screen' for real-time events," Richardson said. "Amazon, Verizon (NYSE:VZ), Google (NASDAQ:GOOG) [and other competitors] don't have that."