Why There's Hope in a Continued Housing Recovery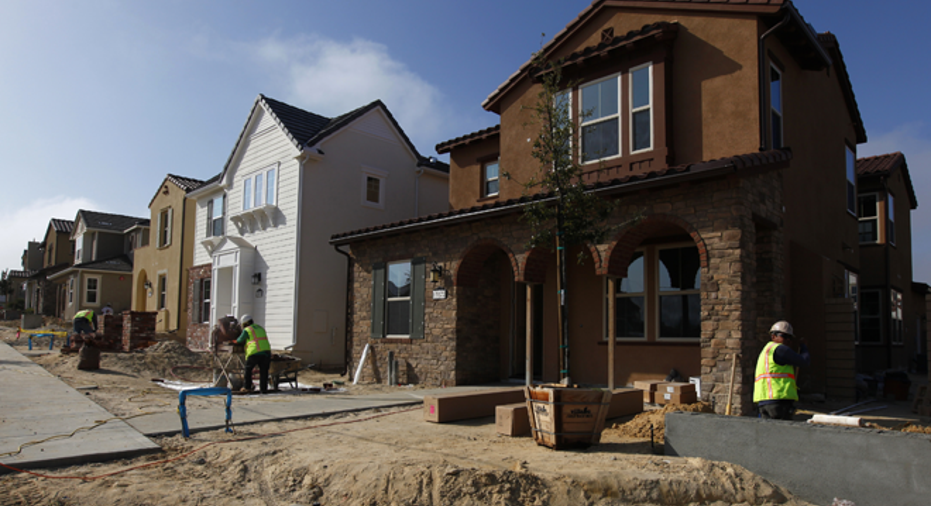 Home Depot Inc <HD.N>, the world's largest home improvement chain, said it expected same-store sales to grow faster in the second half of the year as customers furnish new houses and renovate existing ones in a recovering housing market.
Home Depot's shares rose as much as 5.5 percent to an all-time high of $88.16, after the company also reported better-than-expected quarterly results.
The company expects same-store sales growth in the second half to be 80 basis points higher than the first half, Chief Financial Officer Carol Tome said on a conference call.
She said there was a "nice recovery" in demand from building contractors as "customers clearly feel better about investing in their homes." Home Depot gets much of its business from building contractors.
U.S. housing starts rebounded strongly in July, Commerce Department data showed on Tuesday, signaling that the housing market is regaining its footing after being hurt by last year's runup in interest rates.
Home Depot, however, said it was concerned about the availability of mortgage financing, given that a third of Americans aged 18-36 were living with their parents.
STRONG SECOND QUARTER
Home Depot's same-store sales rose 5.8 percent in the second quarter ended Aug. 3, higher than the 4.4 percent analysts polled by research firm Consensus Metrix had expected.
Same-store sales grew 6.4 percent in the United States, where Home Depot has more than 85 percent of its stores.
"In the second quarter, our spring seasonal business rebounded, and we saw strong performance in the core of the store and across all of our geographies," Chief Executive Frank Blake said in a statement on Tuesday.
Shares of rival Lowe's Cos Inc <LOW.N>, which is scheduled to report its results on Wednesday, rose 2.4 percent to $51.67.
A severe winter had delayed the onset of spring in the United States, hurting Home Depot's first-quarter sales.
Spring is an important time for home improvement retailers, as customers begin to repair snow-damaged homes and gardens and get set for the barbecue season.
The company said purchases of over $900 rose 8.4 percent in the second quarter, driven by sales of windows, water heaters, wood and laminate flooring.
Home Depot raised its full-year profit forecast to $4.52 per share from $4.42. The revised forecast includes the impact of a $3.5 billion share buyback plan.
The company maintained its sales growth forecast of about 4.8 percent for the full year.
Net income rose 14.5 percent to $2.05 billion, or $1.52 per share, in the second quarter, while revenue increased 5.7 percent to $23.81 billion.
Analysts on an average had expected a profit of $1.45 per share and revenue of $23.61 billion, according to Thomson Reuters I/B/E/S.