Why Theranos-Walgreens Relationship Is on the Rocks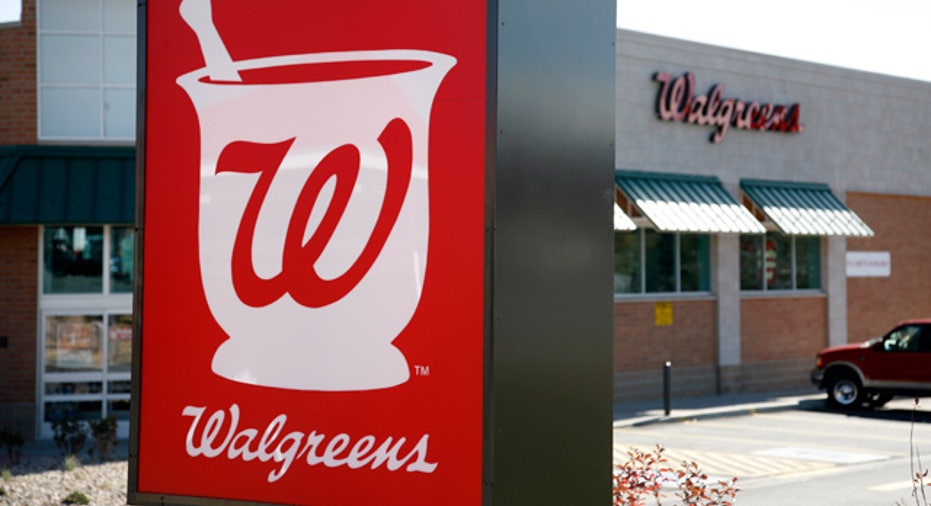 When Walgreens and Theranos announced a "long-term partnership" to bring the startup's revolutionary blood test technology to consumers through "Walgreens pharmacies nationwide," it sounded like the beginning of a beautiful relationship. You could almost hear the birds singing and bees buzzing in the background.
The funny thing about relationships is that they never end the way they begin.
The pair tied the knot just over two years ago, and while they're not breaking up just yet, it's fair to say that there's trouble in paradise. The pharmacy giant has temporarily shuttered its only Theranos Wellness Center in California and is considering the fate of the remaining 40 in Arizona, according to multiple reports.
The problems stem in part from a growing list of regulatory woes. A critical FDA report last October prompted Theranos to stop using its "finger stick" technology for all but one of more than 240 blood tests it offers. And last week, inspectors notified Theranos that its Newark, Calif. lab "is not in compliance" with federal law and that one violation poses "immediate jeopardy to patient health and safety."
But there's more to this situation than meets the eye. The Walgreens executives involved in the 2013 Theranos deal – CEO Greg Wasson, CFO Wade Miquelon and pharmacy president Kermit Crawford – were all forced out to clear the way for a 2014 merger with Switzerland-based Alliance Boots, whose former CEO, Stefano Pessino, now runs the combined company. 
Ever since a blockbuster front-page expose in the WSJ called into question the accuracy of Theranos' claims – that it can "quickly process the full range of laboratory tests from a few drops of blood" at a fraction of the cost of traditional labs – Walgreens executives have been asking lots of questions. And they don't appear to be particularly happy with the answers they're getting from Theranos.
Plans to expand the partnership are currently on hold until all that gets resolved. As a Walgreens official told the Journal, "We're trying to figure out where we are and what we do going forward. We need to understand the truth."
And therein lies the rub. For a company that compulsively proclaims its commitment to "unparalleled transparency," the truth about the efficacy of Theranos' technology and the accuracy of its tests has been virtually impossible to come by. Rarely have I come across a company that's more obfuscating and opaque.
Granted, when the decade-old startup came out of stealth mode in 2013, the hype was front-page news everywhere. Its breakthrough technology was going to revolutionize the $76 billion laboratory diagnostic industry and bring relatively inexpensive and painless blood tests and almost real-time results to the masses.
And Elizabeth Holmes, the company's iconic CEO who founded Theranos out of her Stanford dorm room at 19 and has since raised more than $400 million, most recently at a staggering $9 billion valuation, became an instant entrepreneurial icon. Some even compared her to legendary Apple co-founder Steve Jobs.
As for the truth behind its claims, that's another story. The Journal says the company runs a small fraction of tests on its proprietary Edison machine and uses a finger stick and nanotainer for just one test. It reports that most tests are administered traditionally using conventional equipment and many are outsourced to third-party labs.
More important, that information was apparently not proactively shared with its partner, Walgreens. I don't know about you, but that doesn't sound very transparent to me. And that lack of transparency with its partners, as well as failing to deliver on its promises, appears to be a pattern with Theranos.
In November, the Journal revealed that Safeway is looking to dissolve an agreement with Theranos, even though it has already spent $350 million to build clinics in about half of its 800 supermarkets. Safeway executives reportedly became concerned about missed deadlines, rollout delays and the accuracy of test results.
Interestingly enough, the Theranos deal was negotiated by former Safeway CEO Steven Burd, who retired before the company was acquired by Albertsons. That's about the time that Theranos announced its new agreement with Walgreens. Coincidence? In my experience, there are no coincidences.
Should the pattern continue and the relationship with Walgreens goes south, you've got to wonder if Theranos will need to raise more capital to survive another go at this … and who its next pharmacy partner, or should I say victim, will be?
A request for comment from Theranos was not received by press time. The Palo Alto company has consistently defended its technology in posts on its website, including this statement concerning recent regulatory findings.