Why the Navy Likes Google+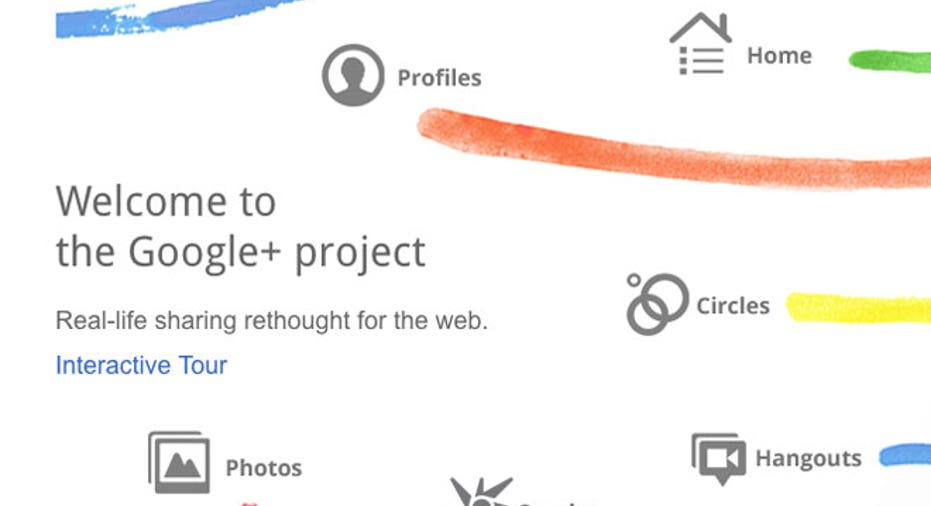 The United States Navy has been quietly coaching sailors, personnel, and their families on proper use of social media. But that's not all--they also seem to be major fans of Google+.
Keep up with the latest in technology with the FOX Business Tech Facebook page.
A presentation on how to get started on Google+ was recently made available to Navy personnel; copies have also been published online by the Navy's Chief of Information office. The guide is full of plans for specialized Navy pages to be created once Google allows them for businesses and institutions.
In the Navy's words: "Google+ will be launching profiles for businesses very soon adding new ways to reach, engage and serve Navy stakeholders." Best practices and safety are discussed in military-specific terms focused on keeping fellow sailors and shipmates safe. Interestingly, the guide takes on a very boosterish tone. The Navy appears to especially prize how Google+ makes privacy and security settings much more intuitive than Facebook.
However, no official announcement has been made regarding the opening of naval (or military, for that matter) pages on Google+. Navy spokesperson Lt. Cmdr. Chris Servello told Fast Company that "no decision has been made" on creating naval pages on Google+ and that the process is still under review.
The Navy appears to be in the process of shifting their social media strategies. In a recent interview with the Navy Times, director of emerging media integration Lt. Lesley Lykins said that Google+ is still under evaluation for official use. Operational security is one of the main criteria used by the Navy--the fear that military personnel might accidentally reveal sensitive information online is a justified one. Military operations in several countries have been disrupted by sensitive information being posted in Facebook status updates or in non-secure emails.
One other social media site is currently being tested by the Navy--the e-survey site Swayable.
Over 90 documents relating to Navy social media use were made available online that give a window onto recommended military security practices for popular services and how naval culture squares with the anarchic world of Twitter, Facebook, and YouTube. More importantly, it also reveals how the Navy keeps tabs on sailors via social media.
In one case, the Navy shared a poster of sexual assault prevention tips on their official Facebook page at the request of the Defense Department's Sexual Assault Prevention and Response office. The poster was a repurposed graphic that the Navy copied from Slutwalk Austin's Facebook page.
The idea was to intentionally spur a debate among Navy personnel on sexual assault and to bring discussion of the topic into a semi-public forum. According to the Navy's own report, "many thought [the poster] was funny, 'dumb,' or a joke, others were outraged, a few recognized the tone and intent" and Navy social media personnel managed the resulting comments thread. They moderated the discussion, noted how sailors treat discussion of sexual assault online and attempted to keep a respectful tone. In one case, the thread even uncovered what appeared to have been the sexual assault of a former sailor.
The Navy's Chief of Information office appears to have deep concerns about Facebook's privacy settings. A presentation on effective Facebook security urges military users to assume any information they post to the site could be made public. More than 25 pages are dedicated to explaining how Facebook profiles can be made secure for military use.
Other documents available online detail how the Navy conducts public outreach. One social media guide for Public Affairs Officers that was made publicly available walks personnel through the creation of Google Reader accounts, the setup of Google Alerts, and acquiring third-party analytics services. Public Affairs Officers are urged to target "sailors in [your] command," veterans, "local community authorities," local residents and "Navy families in your geographic region."
The Navy also detailed how they are using social media to promote their efforts in Afghanistan. Services such as Facebook and Flickr are used by the Navy to directly influence the American public and the media, who often rely on these sources for stories.
Another document details how Navy personnel could be brought up on disciplinary charges for offensive blog posts or for Facebook messages made during their personal time on non-work computers.
Like all other branches of the Armed Services, the Navy has embraced social media: in terms of scale, it's hard to beat for gauging the moods of personnel and conducting impromptu outreach to the general public.
This content was originally published on FastCompany.com
More news from Fast Company: - Ticketmaster Teams With Facebook So You Can Sit Next To Your Friends - A Brilliant Reimagining Of The Humble Subway Station - 8 Of The Most Exciting Green Building Projects On The Horizon