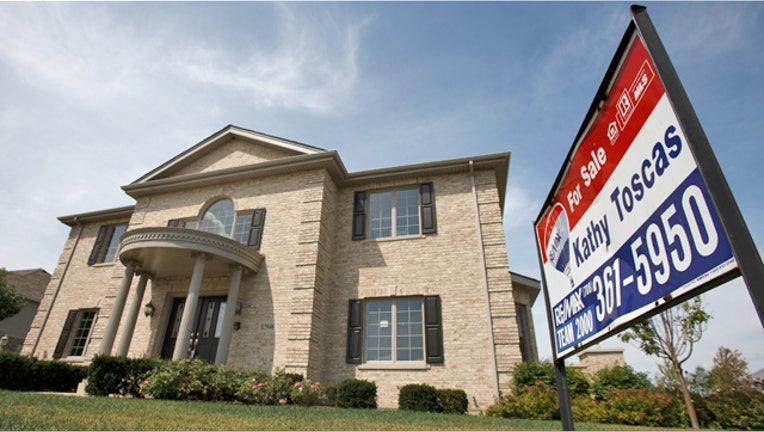 June 21 marked the first day of summer. But to Realtors, only one season matters: home-buying season, which occurs annually from March to September.
Seasonality presents important implications for buyers and sellers, and is naturally most pronounced in markets with seasonal change. But other factors like the school year and expiring leases have a lot to do with home-buying season as well.
Weather
"Most buyers don't want to move in the middle of a snowstorm, and most sellers realize their house will show better when buyers can see the beautiful flowers, the landscaped lawn," says Matt Phipps, a Realtor at Phipps Real Estate in Warwick, R.I. "A new roof will show really well from a curb-appeal standpoint in spring or summer compared with having snow covering it."
Online home search data supports observable evidence of seasonality. Nationally, online real estate searches pick up in January, peak in March and April, dip in May, peak again in June and July, then slow to a low in December, according to home search and information website Trulia.com in San Francisco.
Trulia Chief Economist Jed Kolko says search activity swings with the seasons in every state.
"If it's too cold or wet to check out open houses, people search less online. In general, people search more online when it's warm and dry outside," he says.
School year
School calendars and winter holidays are also factors. Parents of young children typically prefer to relocate during the summer. Likewise, sellers typically don't choose to list their homes between Thanksgiving and New Year's, unless they have a pressing need to move at that specific time, Phipps says.
Expiring leases
Apartment leases that expire during the spring or summer also contribute to seasonality, says Justin Lopatin, vice president of mortgage lending at PERL Mortgage in Chicago.
"Typically, people are ready to move because a previous lease is ending, and they want to time it up," Lopatin says. "Renters need to make a decision: Am I renewing? Am I moving or am I buying? People are revisiting their housing scenario."
Use seasonality to your advantage
Homebuyers can use seasonality to their advantage by looking for a home during the home-buying season to get a larger, more realistic picture of the homes for sale. "Builders don't want to finish a property in December," Lopatin says. "They want to finish it and get it ready to sell in April, May or June so they're marketing to the masses."
Shop during the wintertime and you'll have fewer choices, but less competition, Phipps says.
Disruptions to seasonality
Economic trends and government policies can disrupt seasonality.
For example, a temporary federal homebuyer tax credit influenced home-buying activity from 2008 to 2010 as buyers rushed to purchase a home before the credit expired.
More recently, cash-rich investors and pent-up buyer demand after the Great Recession have "thrown seasonality out the window," says Lane Barnett, broker/owner of Tomie Raines, Inc., a real estate brokerage company in East Lansing, Mich.
"Seasonality has been very very difficult to predict this year," Barnett says. "Pent-up demand has affected seasonality, and investors have had a big impact. They're not influenced by seasonality at all. They're just interested in making the numbers work."
Seasonal price adjustments
Seasonality raises an important question of whether brokers, sellers, buyers and appraisers should adjust prices of recently sold comparable homes to reflect known patterns.
Barnett says seasonality "doesn't figure into comparables or appraisals at all."
But a recent paper, "Correcting for the Effects of Seasonality on Home Prices," by Norm Miller, et. al., published in the Winter 2012 issue of The Appraisal Journal, argues that seasonal adjustments are necessary.
"Sales occurring in the thinnest time of the year often sell for lower prices, and the reverse holds when comparing spring sales to an appraisal in December. If no adjustment is made, there will be bias and error in the valuation," the paper states.
All real estate markets are subject to local influences, of which seasonality is but one factor. Buyers and sellers should discuss these influences and the effects of seasonality with a Realtor who's familiar with the local market.
"Everything starts with picking the right Realtor," Barnett says. "A professional Realtor knows the marketplace, understands negotiation and can be a trusted advisor and facilitator to make sure that signed contract turns into a closing."­­­­
The original article can be found at HSH.com:Why summer home buying is so hot