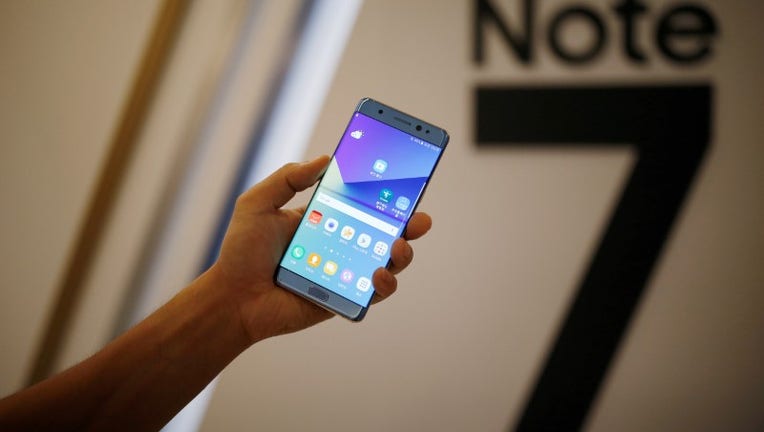 Samsung Electronics shuffled its leadership team last November, naming D. J. Koh as the new head of mobile communications in an effort to reignite its flagging smartphone business. It looks as if Koh may have taken that goal a bit too literally.
The Korean conglomerate is reeling from a botched global recall of 2.5 million Galaxy Note 7 smartphones over a mysterious malfunction that caused some phones to overheat and catch fire.
After supposedly localizing the problem to a single battery maker and issuing replacement phones with new batteries, they too exhibited the same issue. That's when Samsung made the unusual decision to permanently pull the plug on the product.
Analysts and pundits are wondering how quickly the company's reputation can recover from what's widely viewed as incompetent crisis management?
The real question is, is this a one-off snafu – albeit an enormous one – or the first sign of systemic issues with more to come. That sort of thing has happened before, and on a very large scale, even by Samsung's standards. Case in point, Toyota.
Soon after Akio Toyoda became chief executive of Japan's biggest automaker in 2009, he faced the most trying crisis in the company's 72-year history: a global recall of millions of vehicles over a reported accelerator pedal issue and a Prius brake problem.
Tests would show that the sudden acceleration problem was vastly overhyped and mostly the result of drivers mistakenly hitting the accelerator pedal instead of the brakes. Nevertheless, Toyoda conducted a top-down review of the company's vaunted manufacturing operation and uncovered serious issues, which he then resolved.
Even though Toyota was initially slow to respond to the crisis, its new CEO's actions nipped what could have been a far worse problem in the bud and avoided the kind of brand meltdown that roiled Audi back in the 80s. Ironically, that was the result of a real sudden acceleration problem linked to several deaths and hundreds of accidents.
It may be time for Samsung to conduct a similar review of its organization, processes and product strategy and consider taking some extraordinary steps that, like Toyota, may help its brand recover more quickly and, more important, prevent a long-term disaster. One company it may consider emulating: archrival Apple.
Samsung replaced former mobile head J.K. Shin for two reasons. While Shin was responsible for the company's meteoric rise to the top of the smartphone market, he also presided over a couple of challenging years that saw Apple regain significant market share, mostly on the strength of the iPhone 6.
In addition, Koh recently oversaw the development of Samsung's proprietary Tizen operating system and the launch of Samsung Pay. The Galaxy line had long outpaced Apple in terms of hardware features, so Koh was chosen to champion a new effort to challenge the Silicon Valley company's strength in software and services.
That, in hindsight, may not have been the wisest decision. Koh spent his entire career in R&D. This is pure speculation on my part, but manufacturing operations, supply-chain management and quality do not appear to be his strong suits.
Apple CEO Tim Cook was responsible for managing and scaling Apple's sprawling supply chain under Steve Jobs. That's his strength and one of the reasons for the company's nearly flawless operational execution, in spite of its enormous size. I don't know who Samsung's "Tim Cook" is, but it doesn't appear to be Koh.
Another key difference between the two companies is also a legacy of the culture Jobs fostered: Apple focuses only on doing what it does best. It makes very few products, which makes it a whole lot easier to manage every aspect, from top to bottom. Today, Apple makes just five distinct iPhone models: SE, 6s, 6s Plus, 7 and 7 Plus. 
Samsung, on the other hand, offers a dizzying array of countless phones. If it wants to compete with Apple in the high-end, I would start by dramatically pairing that down.
I've heard some analysts suggest that Koh may have rushed the Galaxy Note 7 out the door ahead of the long-rumored mega-upgrade of Apple's tenth anniversary iPhone, expected out next year. Perhaps he cut some corners on what should have been rigorous quality and reliability testing.
Again, Apple operates on its own timetable and doesn't react – or overreact – to what competitors are doing. If there's one myth the consumer electronics giant has clearly dispelled, it's the popular notion of a first mover advantage. Apple is never first to market. Its goal, however, is to be the best. That formula appears to be working.
Lastly, perhaps it's time for Samsung to abandon its annual tradition of shuffling its management team. I believe the practice dates back to Andy Grove's days at the helm of Intel, where keeping organizations nimble and fluid was a key aspect of the chip giant's culture. I'm just not sure it's effective in today's market where execution is critical and missteps costly.
If Samsung wants to recover quickly and avoid a long-term brand meltdown, its leaders should take a long look in the mirror … and at Toyota and Apple.