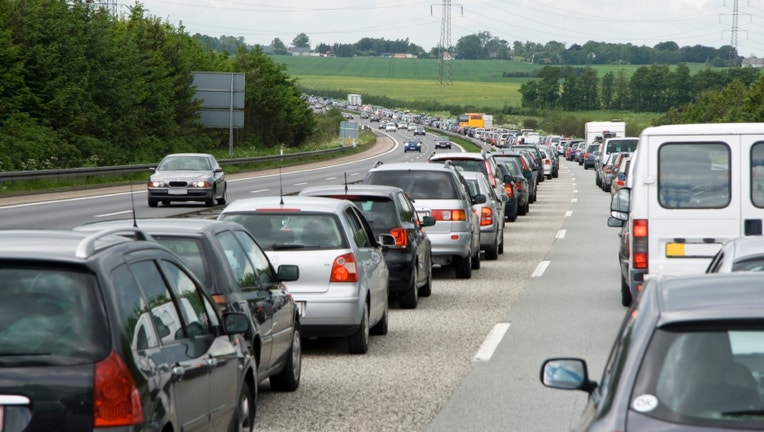 Kem Picard of Boston didn't receive her driver's license until she was 23.
Did waiting until her early 20s make her a safer driver than a 16-year-old Kem would have been? A few failed driving tests and an accident would indicate it didn't.
A pair of recent AAA Foundation for Traffic Safety reports tends to agree. The study found that experience often matters more than age when it comes to safe driving skills.
The truth is that teens and young adults are not great drivers regardless of what age they first get behind the wheel. Car accidents are the No. 1 killer of teens. In 2012, over 2,000 15- to 19-year-olds died in car accidents. An additional 300,000 ended up in emergency rooms.
GDL to the rescue
Graduated Driver Licensing (GDL) laws were designed to help novice drivers gain driving experience in a relatively safe environment by restricting their movements at times and in situations that have proven dangerous to young drivers. Nighttime curfews and bans on peer passengers are common elements.
GDL programs work. Teen deaths have dropped dramatically since their introduction. According to an Allstate Foundation report, GDL programs have saved approximately 14,820 lives nationwide since 1991. Experts are now questioning whether GDL laws are having an unintended effect on older novice drivers.
Most states enforce GDL restrictions only up to the age of 18, letting new drivers over 18 out on the road with a full license.
While reasons vary, there is no doubt that teens are waiting longer to get their license. The AAA Foundation for Traffic Safety discovered that only 44 percent of teens are actually licensed within 12 months of the minimum age of licensure. Only 54 percent have their license before they turn 18.
Why are teens waiting? Not in hopes of avoiding their state GDL requirements it appears. Less than 25 percent listed GDL restrictions as the reason they are going sans license. The most popular excuses involved money or more accurately, the lack of it. Not having access to a car was No. 1 at 44 percent, followed closely by the ability to get around without a license (39 percent) with overall cost coming in third at 36 percent.
Picard just didn't feel the need for a license. "Before 18, I didn't really think about getting my license because Boston has good public transportation and it's often difficult or expensive to park in the city. It simply wasn't necessary," she says.
Are older drivers more dangerous?
The result of all this waiting is more novice drivers hitting the road without the protective benefits of the GDL system. The AAA Foundation studies suggest that applying GDL requirements to all novice drivers under the age of 21 could be beneficial.
The first study looked at crash rates in North Carolina and California, states that allow driving at the age of 16 and have no GDL requirements for novice drivers over the age of 18.
Research showed that novice drivers licensed at an older age crashed less frequently than younger drivers in the first few months and years after licensure but there was a surprising exception: Novice drivers licensed at 18 were more likely than any other age group to be involved in a crash that involved an injury in their first year of solo driving.
While certainly not conclusive, the results point to the fact that older drivers, especially 18-year-olds could benefit from GDL restrictions. "The AAA is not calling for states to extend GDL provisions, but does believe the results are promising in terms of pinpointing a way to keep these older novice drivers safe," says Jennifer Ryan, AAA's director of state relations.
Picard says she probably would have benetted from the GDL program.  "It's likely I would have learned parallel parking sooner and passed the driving test sooner."
The study clearly shows that GDL was effective for young drivers. In North Carolina, the three-year crash rate for 16-year-olds who were licensed under GDL was 11 percent lower than those who were licensed prior to GDL.
The results also indicate that experience matters more than age, as total crash incidence was highest for all age groups during the first six months of licensure. Crash rates tapered off by 30 percent over the following 36 months as drivers gained experience.
New Jersey extends GDL to older drivers
The second AAA study examined crash rates in New Jersey, which doesn't allow unsupervised driving until the age of 17 and is the only state that extends GDL restrictions to all novice drivers under the age of 21.
In New Jersey, older novice drivers had fewer accidents and lower rates of injuries than younger ones. As an example, first-month crash rates were 20 percent lower for 18 year-old beginners compared to 17-year-olds.
The researchers were not able to investigate directly whether these lower rates were due to the fact that older beginners fell under the GDL umbrella, but the results of the two studies suggest there could be benefits to extending GDL to all new drivers.
While older beginners appear to be benefit from age, their advantage quickly disappears as experience points stack up. Crash rates across all age groups converged after six months of driving experience.
Keeping GDL restrictions in place for longer could also be a lifesaver. Accident rates jumped 24 percent for drivers who transitioned to a full license in the first month of eligibility. Drivers who remained in the GDL phase saw their crash rates continue to decline.
AAA's Ryan offers these tips for making your teen's transition a safe one. "First, evaluate readiness. Remember, even if your teen is legally old enough to get a license, you decide whether your teen is ready to drive solo," she says.
"Continue to practice driving with your teen - vary the times of the day and the weather and road conditions. Talk with them about dealing with common hazards like tailgaters, distractions, speeding, poor weather conditions and more," continues Ryan.
Dan Wagner, founder of Teen Driving Solutions School advises enrolling your teen in a comprehensive training program. "We offer a more in-depth training than what is provided by traditional drivers education courses," he says. "We teach teens how to protect their life and the lives of those around them."
Age, experience and car insurance
So, is it age over experience when it comes to cheaper car insurance?
While it may seem unfair, an older driver who is new to the road will probably pay slightly less for car insurance than a fresh-faced 16-year-old. "Generally, your age and driving experience are evaluated separately so a 16-year-old will see higher rates than an 18-year-old. However, a new driver is still a new driver and there will be a surcharge for that," says Penny Gusner, consumer analyst for Insure.com.
While it varies by insurer, expect to pay higher rates for the first three years of licensure, which will then gradually decrease each year until the age of 25.
Here are a few tips to keep teen premiums low and your teen safe:
Make sure they keep their driving record clean. Even one ticket or accident can send rates skyrocketing.
Search out all available discounts to lower your rates. A good student discount, paperless billing, and bundling policies can all help balance out the rate hike caused by a teen driver.
Consider putting your teen in an older vehicle and on a separate policy advises Tom Santamorena with Minto & Wilkie Insurance Agency, which serves the San Francisco area. The teen vehicle doesn't need the higher limits or comp and collision coverage that can run up a premium.
The original article can be found at CarInsurance.com:Why a new 20-year-old driver is more dangerous than a 16-year-old driver