Why Healthy Employees Mean Productive Employees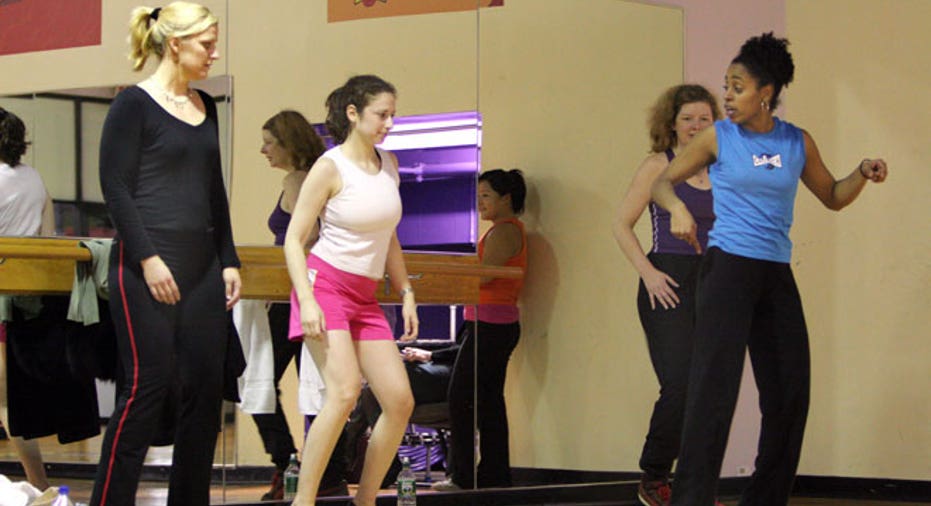 We all have days when we don't really want to be at work, but it's in every employer's best interest to try and create a productive and engaging work environment.
According to an estimate from Integrated Benefits Institute (IBI), a leading health and productivity research provider, U.S. companies lose more than half a trillion dollars a year in lost productivity. Josh Stevens, CEO of Keas, a leading health and engagement platform for the workplace, believes that disengaged employees greatly contribute to this loss and one of the key drivers of disengagement and low satisfaction is health. The first annual Keas Employee Happiness Index reveals that employees who participate in health programs are three times more likely to be engaged and satisfied in their work, so this begs the question: What are employers doing to encourage healthier workers?
According to Stevens, "employers are starting to recognize that the key to a productive workforce is taking a 360-degree approach to engagement. Health, happiness and productivity are intrinsically linked. Employers have a huge opportunity to boost the health and happiness of employees through meaningful engagement programs, and reap the rewards of the increased workplace satisfaction and productivity that result."
Unfortunately, companies have typically relied on tent-pole style events to encourage healthily habits that include gathering employees together to get educated and compete for prizes. Although a good start, this isn't a sustainable approach. Health is more than a one-day event, it's about integrating new behaviors into your everyday life in a fun and social way. To find out what managers can do to help facilitate this change, Stevens shared some thoughts:
Live the Value of Health
One of the oldest principals in developmental psychology is role modeling. Anyone with children certainly understands the power of doing vs. talking when it comes to influencing others. If you want to see real behavioral change, you have to model it first. As a boss, it's your responsibility to lead by doing.
One of the greatest challenges in any office environment is that people are sedentary. Stevens advocates doing whatever you can to get people up out of their chairs and moving. For example, it's not uncommon for   LinkedIn managers to conduct walking meetings around the Mountain View campus. Even standing or walking while on your phone can make a difference in your health. Companies like Facebook (NASDAQ:FB) are even experimenting with treadmill desks. There's nothing like contributing to the bottom line while burning calories at the same time!
Create a Culture of Health
To truly effect sustainable change, you have to weave that intended change into the fabric of the culture. In other words, being healthy needs to be a norm that everyone embraces. As a social platform akin to a Facebook for health at work, Keas helps employees take responsibility for their own health by engaging  colleagues in fun and social health-oriented activities. One way Keas does this is through encouraging health and wellness related team activities. Stevens points out that those who are on teams are six times more active than those who take on health and wellness on their own. The idea is to create communities of support and accountability where employees will push each other to make positive change. A little friendly competition doesn't hurt either. 
Stevens believes it can even be as simple as getting employees to spend 10 minutes a day engaging in health-related reading, goal setting and planning. Consider ways to thread health into the fabric of your team, department, and ultimately your whole company. 
Involve Family
As the index points out, health and work are inherently connected. However, most health-related decisions are made outside the workplace, which means influencing healthy habits goes far beyond cubicle walls.Consider the following findings from the Keas Employee Happiness Index:
51% indicated family is the one thing that makes them happiest in life;
46% indicated spending time with family is the one activity that makes them happiest;
27% indicated the one material possession that makes them happiest is their home.    
There is no doubt that family is the key influencer when it comes to lifestyle decisions. Any health initiative must involve the entire family. For this reason, the Keas platform works to engage and involve spouses and family members in employer health initiatives. This approach particularly makes sense for workers who have the family enrolled on their health plan.
Bottom line, if you want your employees to be more engaged, promote personal wellness in a way that makes health a fun and social affair.
Michael "Dr. Woody" Woodward, PhD is a CEC certified executive coach trained in organizational psychology. Dr. Woody is author of The YOU Plan: A 5-step Guide to Taking Charge of Your Career in the New Economy and the new on-line course The YOU Plan for Career Change on Udemy. Dr. Woody is the founder of Human Capital Integrated (HCI), a firm focused on management and leadership development. Dr. Woody also sits on the advisory board of the Florida International University Center for Leadership. Follow Dr. Woody on Twitter and Facebook.