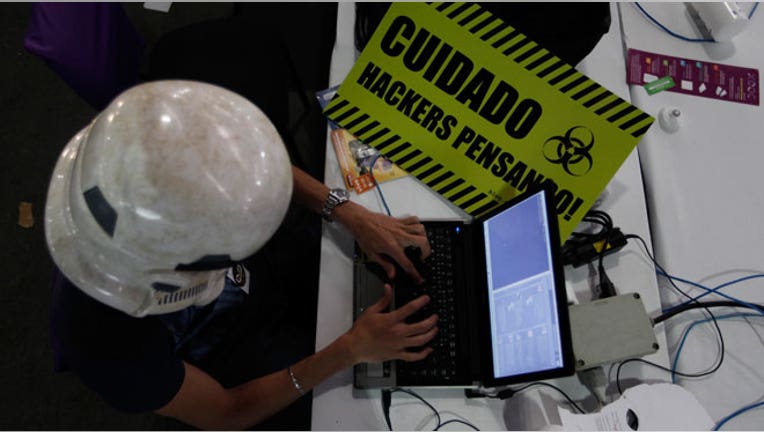 Gang members often bring to mind guns, violence and drugs—but taxes? Not so much.
Law enforcement officials say gang members are increasingly focusing on financial crimes because they are more safe and lucrative than selling drugs. The criminals are stealing people's identities and then filing fraudulent tax returns to get sizeable returns from Uncle Sam. To gain access to consumers' personal information, gangs are infiltrating the medical world to phish for consumer information.
Detective Craig Catlin of the North Miami Beach Police Department Gang Unit goes so far as to call it an "epidemic" among the city's street gangs. "Every gang member is doing this," Catlin says. "It's a business to them—they're doing burglaries and then having other members commit the fraud."
The crime itself may seem tame for hardened street gangs, but Adam Levin, chairman of IdentityTheft911, says it's simple, safe and cost-effective.
"It's like being a vampire in a blood bank if you know what you're doing," Levin says.
The Tax Appeal
Catlin recounts a scene from a recent apartment raid where officers found six gang members sitting on laptops doing tax returns.
"Why sling dope on the corner of an apartment building, when you can rent a room at a hotel nearby and have a tax return party? You can make up to $40,000 or $50,000 in one night," he says.
Director Tom Carney of the North Miami Police Department says his unit sees victims of identity theft and tax fraud every day. "Each year this gets bigger and more pervasive," he says.
As soon as they receive an income tax return, fraudsters tend to put the money onto gift cards for retailers like Wal-Mart (NYSE:WMT) and spend the cash as quickly as they can, Carney says. The department's financial crimes and gang units have recovered millions of dollars over the past several years along with handwritten journals with countless pages of victims' personal information.
"They're intelligent people," Carney says. "They recruit intelligent people—send emails, phish, make phone calls and hack computers. The biggest threat to this country is now cyber crime."
North Miami Police Department Detective John Philome knows all this too well. The 29-year-old's tax return was filed by an identity thief in 2012 and he says it took a year to get his return back. What's more, the IRS still isn't sure how his identity was stolen, or who filed the return in his name.
"I was shocked, being a crime prevention officer, I thought I took all of the necessary precautions to not have that happen to me. It's a horrible thing to have to come back from."
The Internal Revenue Service declined to speak over the phone, and a spokesperson would only say the IRS is "aggressively targeting identity theft on all fronts."
Gangster Girlfriends in on the Game
In the past, gang members would often have their girlfriends purchase guns because they tended not to have criminal records, but now their role has shifted. Girlfriends are being tasked with getting hired at different companies to steal consumer data, according to Levin. He adds that positions in the health-care industry are prime targets.
"If you get a job as an administrator or data person, you have access to all of this information. And with medical it's a double hit—it's not only about the money, but also the health insurance. That is a valuable commodity in the marketplace—it's big dollars."
Levin says the girlfriends show up to work, steal a sizable amount of data and then never return. The larger the medical practice, the longer it will take for the company to realize.
"It's not so much people hacking into files anymore--it's an inside job," he says. "Also, a lot of these medical facilities have their technology shipped offshore or stored with a third-party vendor. This means you have easier access to medical files in an emergency, but the downside is that more people have access to your files, and they may not have your best intentions at heart."
Catlin adds that he has seen cases of this sort ranging from $30,000 to $30 million, depending on the depth of the fraud. Florida in particular had been a hotbed for this type of crime, but in recent years the District Attorney's office has moved more quickly to prosecute tax fraud and more cases have reached the federal level.
How to Protect Yourself
Personal thefts also occur via break-ins at homes and cars, Carney says. Be sure not to leave your laptop in plain sight in your vehicle, along with your wallet or personal belongings.
"Use a shredder in your home," he says. "They will break into your house and find that personal information."
Tax fraud is harder to protect yourself from, says Catlin. "The only thing you can try to do is complete the refund in January, before anyone else can file in your name," he says.
And if you're an employer with a lot of consumer data, conduct proper background checks on any hires.
"Do in-depth background checks, because they will steal you blind," Carney says.