Why Federal Workers are So Loyal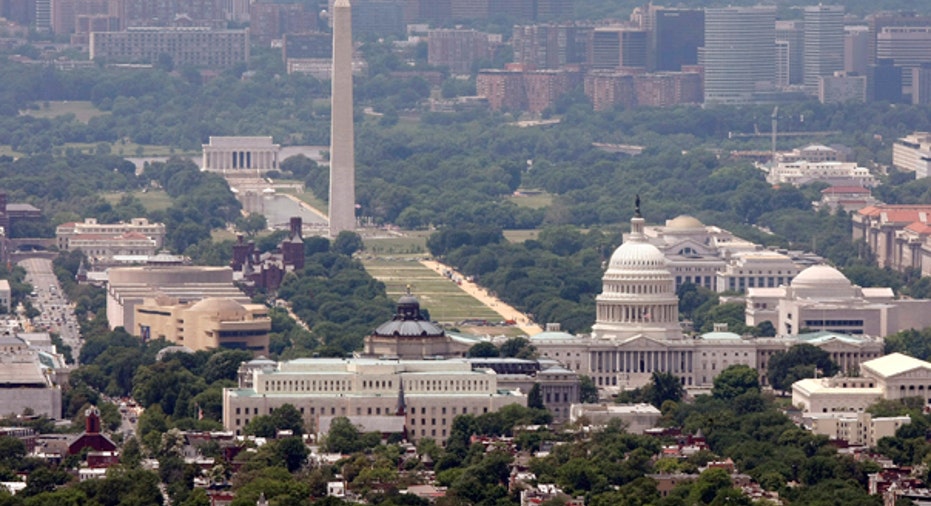 When it comes to retention, the government has something over the private sector: loyalty.
According to the U.S. Bureau of Labor Statistics, employees for government agencies typically stay in their job for an average of 7.8 years, compared to 4.6 years for non-government jobs.
What's more, data from Aon Hewitt, the human resources and consulting company, shows government employees are both passively and actively looking for a new job at a slower rate than in the private sector.
So, what's making government workers happier than their non-government brethren? According to career experts it's both mission and compensation. "The government is mission-centric so they attract a certain type of employee," says Ken Oehler, Aon Hewitt's global engagement practice leader. "People attracted to government agencies are people who are service-orientated and have a strong affiliation to what they do."
Not every government worker is in love with their job, but for many, especially more senior-level employees, they have a special skill, interest or desire that makes them want to stay in their position. Career experts liken it to non-profits or charities that are also able to retain staff longer because the people working for them believe in the cause.
In addition to aligning with the cause or mission, government workers have strong job security and substantial benefits. During the recession, many companies were forced to lay off employees and shut down, but the government was still spending money. Sure, some agencies were reducing headcount, but government workers fared much better than their private worker counterparts.
"Typically government jobs are more insulated from economic conditions, employment 'at will' and follow a lock-step progressive disciplinary policy prior to termination," says Laura Kerekes, chief knowledge officer for Think HR. "Unions and/or employee groups within the government sector may make it more difficult (or slower) to terminate employment based on job performance."
According to Oehler, people are attracted and stay in government jobs because they know their employer will take care of them over the long haul, which creates reciprocal loyalty to the organization. In the private sector, companies can't afford to promise they'll take care of their workers for a decade, let alone forever, which leads to less loyalty and higher turnover.
"The government still has a lot of rich benefits like pension plans and healthcare that is a bit richer than in a typical private company," says Oehler, noting that in general industry jobs, employers are embracing consumer driven healthcare and distancing themselves from defined benefit pension plans all at the expense to the employee.
So how can companies get their employees to stay longer without losing their shirts in the process? According to experts, whereas the No. 1 retention tool in the government is benefits, for private sector workers, it's all about career development and training.
"You have to provide workers with things that matter to them like improving skills and employability," says Oehler, noting that compensation, recognition and career opportunities are also key reasons to stay.
"Things like that aren't necessarily about tying you down to the job but they motivate you to perform above and beyond in your job."
Although it may seem obvious, making the right hiring decision will also go a long way in keeping employees with the company longer.
According to Kerekes, companies have to make the effort upfront to hire carefully and make sure the right people are getting the right jobs. Once the employees are there, they need to be brought on board in a way that continues to reinforce to the employee that he or she made the right decision by coming to work there.
"Great onboarding and initial training can help the employee to be more effective more quickly in the job and less likely to leave early on in the employment relationship," she says, noting management has to be trained so that they can quickly identify any employee dissatisfaction within his or her staff. "Generally government work is not known as a place to get rich," adds Oehler. "But the deal is come here and we will take care of you."