Why Everyone Bought into the Theranos Hype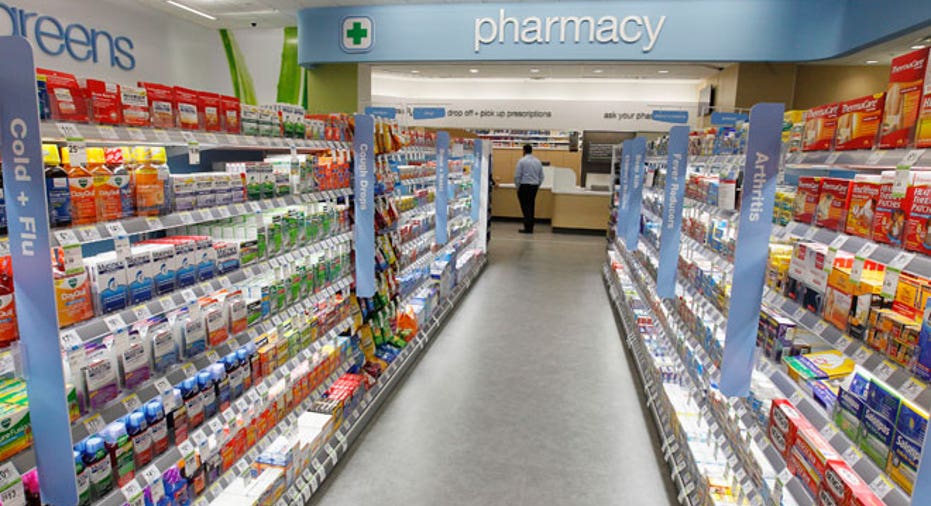 The Silicon Valley unicorn is in trouble for a very good reason: Investors, partners and the media all bought the hype.
The Wall Street Journal's John Carreyrou was already a two-time Pulitzer Prize winning investigative journalist when he won a Polk award for his reporting on Theranos. He's recently been out telling the story behind the story – how he broke through the hype surrounding the Silicon Valley unicorn and its iconic founder, Elizabeth Holmes.
It's not every day that a reporter gets to expose the celebrated CEO of a high-flying tech startup as having no clothes, not to mention saving the public from healthcare technology that doesn't live up to its claims. And Theranos appears to be unraveling at a rapid pace since he broke the story.
The latest news is that Walgreens is actively seeking a way out of its agreement with Theranos. The pharmacy giant wants to close the 40 Theranos wellness centers in its Arizona stores and distance itself from the PR nightmare before it tarnishes the company's brand. That follows a similar move by Safeway last year.
And while Theranos has previously announced several partnerships with big-name healthcare providers such as the Cleveland Clinic and San Francisco-based Dignity Health, none of those relationships have gotten off the ground.
Just last week, Holmes pulled out of a conference talk at the last minute, apparently under advice that she not speak publicly. Considering that she's been featured everywhere from the cover of Forbes and Fortune to the New Yorker and the New York Times, I'd say it's a little late for that.
There's an old saying: if it looks like a duck, walks like a duck and quacks like a duck, then it's probably a duck. Well, from Carreyrou's groundbreaking Journal stories and recent in-depth interviews, one thing comes through loud and clear. Theranos is under fire for a very good reason: its technology is not ready for primetime. And I wouldn't be the least bit surprised if it never is.
ICYMI, after a decade in stealth mode, Theranos burst on the scene making exciting claims of breakthrough technology that can quickly process the full range of laboratory tests from a few drops of blood drawn from a finger prick at a fraction of the cost of traditional labs like Quest Diagnostics.
The company raised more than $750 million, most recently at a $9 billion valuation, from big name venture capitalists like Draper Fisher Jurvetson and private investors like Oracle chairman Larry Ellison. It had an impressive if not eclectic board of directors that included former Secretaries of State George Schultz and Henry Kissinger.
And Holmes, a Stanford dropout who founded the company at 19, became an instant entrepreneurial icon; drawing comparisons to Apple cofounder Steve Jobs in front-page stories, appearing on Charlie Rose, being named to the Harvard Medical School Board of Fellows and being awarded an honorary doctorate from Pepperdine.
In October of last year Carreyrou's blockbuster front-page expose called into question the efficacy of the company's supposedly disruptive technology, the accuracy of its testing and its purported transparency in dealings with federal regulators. That's when the FDA and CMS (Centers for Medicare & Medicaid Services) began to investigate Theranos and all hell broke loose.
At this point, the Palo Alto-based company is only approved to use its massively hyped proprietary technology to run one test, the HSV-1 for Herpes Simplex. That's not exactly worthy of a $9 billion valuation in my book.
But Carreyrou's recent interviews filled in a lot of blanks for me: How did Holmes get so many big-name companies and board directors behind her vision? How did she raise so much money at such a high valuation? How did she garner so much media attention for technology that can't deliver on its claims?
The answer is disturbing. Holmes may have something in common with Jobs after all: the iconic CEO's much heralded reality distortion field.
It appears that investors ponied up megabucks, executives signed lopsided agreements, elder statesmen joined the board and the media wrote glowing stories – all based on little more than the vision of one remarkably charismatic individual, Holmes. Everyone bought into the science, sight unseen.
The technology has never been vetted, certainly not to the extent of Holmes' extraordinary claims. There have been no peer-reviewed data or papers. Top executives of Safeway and Walgreens negotiated directly with Holmes without appropriate due diligence. And the investors were far more familiar with software than health sciences.
Then there's the disturbing account of Ian Gibbons, the chief scientist who spent eight years at the company and collaborated on 23 of its patents. Then, in 2013, Gibbons committed suicide. Before taking his life, which his widow believes was related to his work at Theranos, he repeatedly told her that "nothing was working."
To put that in perspective, understand that she went on the record even after being threatened with legal action by Theranos and against her own economic interest, since she owns considerable equity in the company. And Carreyrou found her account to be entirely credible.
For their part, Holmes and Theranos have vigorously defended their claims and aggressively confronted their detractors. They've accused the Journal's reporting of being "inaccurate, misleading and defamatory" in statements on the company's website. And until recently, Holmes has kept a relatively high profile.
I've heard some characterize Holmes' behavior in the face of an existential crisis for her company as denial or delusional. It's hard to argue with that assessment. In an interview with Glamour last year, Holmes said, "I was very blessed to grow up in an environment in which I was encouraged to believe that there was nothing I couldn't do."
It's that extraordinary self-belief that brought Theranos to this place. Perhaps Holmes still believes that she's going to pull this off. When the Journal story first broke, Holmes said in an interview, "This is what happens when you work to change things. First they think you're crazy. Then they fight you. And then all of a sudden you change the world."
That's the problem with reality distortion fields. If you want to change the world, then sooner or later, you have to deliver the goods. You have to have the talent and technology to back up your vision. For Holmes and Theranos, sooner would be better than later. Time is running out.