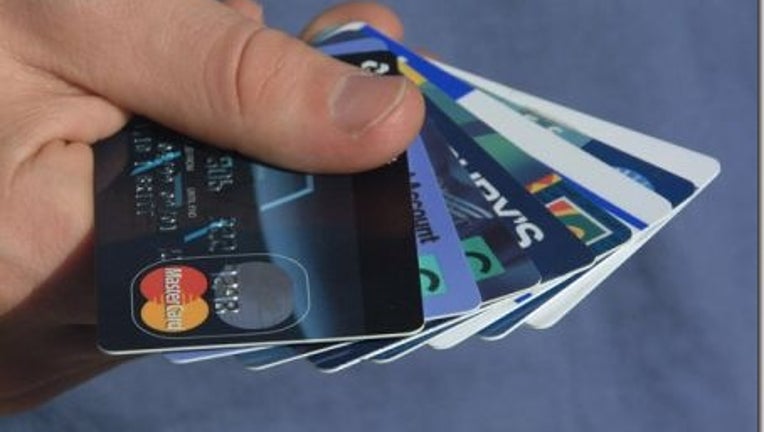 Dear Credit Card Adviser,
My American Express cash-back card excludes purchases at most places that I shop. It advertises that I can earn 6% cash back at supermarkets, 3% back at gas stations and select department stores, and 1% back on other purchases. Of course, terms and limitations apply and that seems to be the operative statement. Is there a more honest cash-back card?
-Verne
Dear Verne,
This is a common snafu with credit card rewards programs, and it has less to do with the credit card issuer and more to do with weedy, behind-the-scenes coding of the payment networks.
Visa, MasterCard, American Express and Discover assign retailers self-identifying codes to distinguish a department store from a supermarket as it completes a transaction. Banks use these codes to mete out rewards.
Check out Bankrate.com for the best credit card rates.
Retailers receive one code, even if they may qualify for another. For example, Wal-Mart is coded as a superstore only. Even though it sells groceries, it is not coded as a supermarket.
Let's see how this affects your American Express card, which sounds like the Blue Cash Preferred credit card by the way you described it. The American Express Blue Cash Everyday Card gives 3% back on supermarkets. But the small print defines that as stand-alone supermarkets, not superstores such as the aforementioned Wal-Mart or warehouse clubs like Costco. The card also offers 2% back on gas stations. But again, that doesn't apply to gas sold at a superstore, supermarket or warehouse club.
American Express isn't the only issuer that makes this distinction. The Citi ThankYou Preferred Card offers two rewards points for every dollar spent on dining and entertainment. But the terms and conditions caution that the coding determines what counts:
"We do not determine how merchants or establishments are classified. Merchants who accept Visa/MasterCard credit cards are assigned a merchant code based on the merchant's primary line of business and the kinds of products and services they sell. Sometimes a merchant will sell a particular item that appears to fit within the stated qualifying category, but that merchant may not have a merchant code that fits within that category."
Similarly, the BankAmericard Cash Rewards credit card stipulates that the 2% cash back is awarded to purchases made only at merchants coded as grocery stores, supermarkets, dairy product stores and bakeries; candy, nut or confection stores; freezer or meat lockers, and miscellaneous food stores. Discount stores or wholesale clubs are excluded.
Credit cards that feature rotating bonus categories every quarter such as the Discover It card and the Chase Freedom card also are limited by merchant coding.
So, it's not just American Express. It's a function of coding. And it's a key factor to think about before you sign up for a rewards credit card. Make sure to read the fine print.
For example, if you get gas mostly at Costco, maybe it's worth getting the TrueEarnings Card from Costco and American Express that gives 3% back on Costco gas and at all other U.S. gas stations instead of another card that excludes warehouse clubs.
Or, maybe it's worth getting a card that gives a flat rewards rate on every purchase, such as Capital One's Quicksilver Cash Rewards Credit Card that offers 1.5% back on all spending.
Check out Bankrate's survey of cash-back cards for help. Good luck!
Get more news, money-saving tips and expert advice by signing up for a free Bankrate newsletter.
Ask the adviser
To ask a question of the Credit Card Adviser, go to the "Ask the Experts" page and select "Credit Cards." Read more columns by the Credit Card Adviser. Follow Janna Herron on Twitter.
Bankrate's content, including the guidance of its advice-and-expert columns and this website, is intended only to assist you with financial decisions. The content is broad in scope and does not consider your personal financial situation. Bankrate recommends that you seek the advice of advisers who are fully aware of your individual circumstances before making any final decisions or implementing any financial strategy. Please remember that your use of this website is governed by Bankrate's Terms of Use.