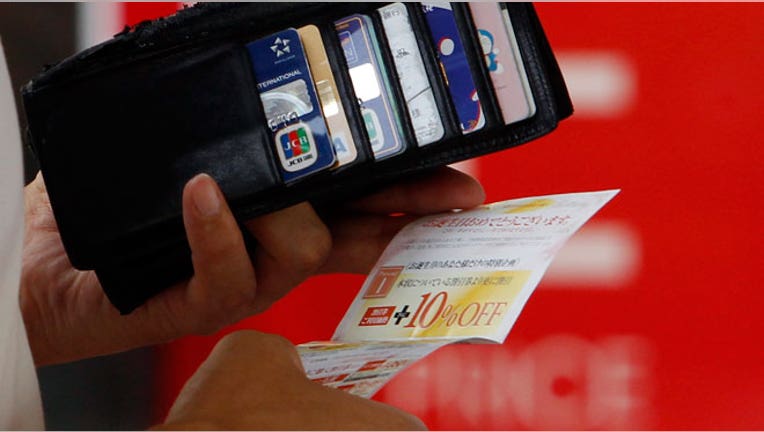 To defer or not to defer – that is the question.  The answer of course depends on what exactly you're talking about.  For a football team that's just won the opening coin toss, deferring the decision of whether to kick off or receive until the second half tends to be the right move.   When it comes to college admissions, students who apply early are definitely hoping for a quick admittance rather than a deferral into the general applicant pool.  But what about deferred interest payment plans?  Should holiday shoppers jump at such financing offers this year or avoid them at all costs?
How Deferred Interest Fits Into the Holiday Landscape
The above question is extremely relevant right now because not only is it beginning to look a lot like Christmas, but also because the average U.S. household has roughly $6,700 in credit card debt and is expected to spend $800 or so on gifts this holiday season.  On top of that, for the past three years we've collectively incurred more credit card debt during the fourth quarter than in the previous three years combined.  In other words, many of us are going to carry balances well past New Year's and the way we ultimately decide to approach financing could therefore either save us or cost us hundreds, maybe even thousands, of dollars.
The first step in strategically managing holiday debt is to understand that deferred interest is a type of retailer-specific financing that may initially appear to be no different than the 0% deals currently being offered in conjunction with a lot of credit cards for people with excellent credit.  Indeed, certain co-branded credit cards do offer deferred-interest financing, but instead of simply delaying the onset of interest for a few months, your interest-free introductory period comes with a catch.  Finance charges will retroactively apply to your original purchase amount if you aren't debt free by the time regular rates take effect, as if the 0% term never existed.
The Practical Effect of Deferred Interest
Consider, for example, how that could ultimately play out for an Average Joe who incurs some unexpected expenses shortly after buying $1,000 in gifts with a credit card that advertises interest-free financing for the first 10 months before a 17% regular rate takes effect.  Let's say he's unable to allocate more than $500 to his holiday debt during the initial term and it takes him an additional five months to pay off the rest.
Scenario A:  straightforward 0% offer – Joe will only incur $22 in finance charges during the five extra months it takes him to pay down his remaining debt.
Scenario B:  0% deferred interest offer – Joe's original balance will effectively accrue interest at a 17% rate from the start, and he will incur $118 in interest by the time his balance hits zero at the end of 15 months.
Ninety-six dollars ($118-22) might not seem like that big of a deal, but think about it this way:  Deferred interest inflated Joe's financing costs by more than 436%.  Talk about getting a lump of coal in your stocking.  Even if you're confident in your ability to make the requisite payments before a deferred interest payment plan shows its dark side, is it worth the risk?  Of course not, especially since there are more straightforward 0% financing offers available.
The Slate Card from Chase and the Diamond Preferred Citicard– two of Card Hub's Best Credit Cards for Holiday Shopping– offer 0% on balance transfers for 15 months and 0% on new purchases for 18 months, respectively.  Neither has an annual fee, and the Slate Card also comes sans balance transfer fee.  The best part:  with both offers, only the balance that remains when regular rates take effect will accrue interest.   Which you choose depends on whether or not you already have credit card debt, but either way you're looking at hundreds of dollars in savings.
Talk about a Christmas miracle.
Odysseas Papadimitriou is the founder and CEO of the credit card and gift card marketplace Card Hub as well as Wallet Hub, a new personal finance social network where you can review financial companies and professionals.