Why are Home Prices Back on the Rise?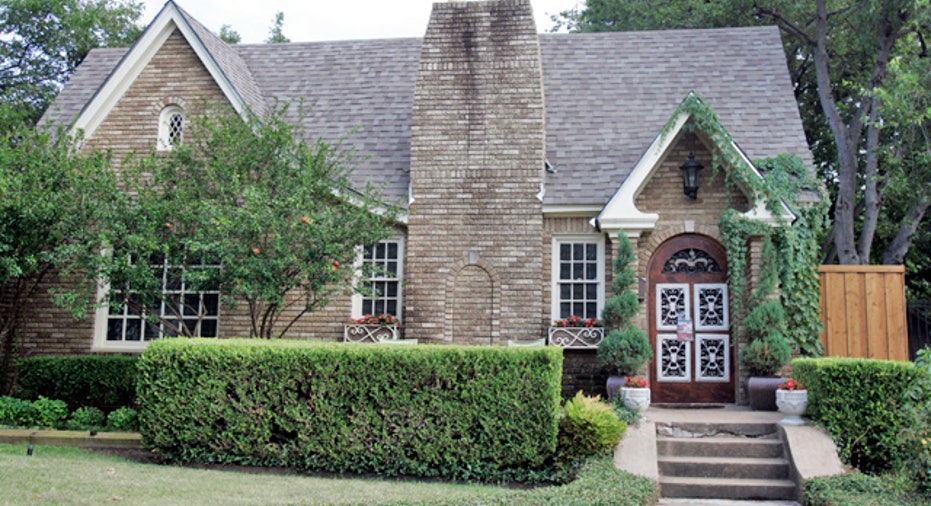 After many years of falling, home prices appear to be back on the rise. Meanwhile, mortgage rates are near historic lows. Do you have any thoughts about what is driving the price increases, and whether the rising trend is likely to continue?
Ping Cheng
Associate professor College of Business Florida Atlantic University in Boca Raton, Fla.
Compare Mortgage Rates in Your Area
The rising price is a good sign, and it is probably going to continue next year if interest rates remain low. I think the recent sales increase is mainly driven by low interest rates, rising rents and an influx of cash buyers from overseas, coupled with very few new constructions on the supply side. The absorption of foreclosed properties also helps reduce the supply, and it pushes up prices.
The long-term trend is difficult to tell, as the data (are) still too short.
Karen M. Gibler
Associate professor J. Mack Robinson College of Business Georgia State University in Atlanta
The drivers behind rising prices may vary in different parts of the country.
However, one general contributor is the supply side. When the recession hit, single-family housing construction halted, so we have experienced several years of very minimal construction of new units. Thus, existing houses do not have to compete with so many vacant new houses in the market. Also, some vacant single-family houses have been converted to rentals and currently are not competing in the owner-occupied market and reducing available for-sale supply.
A second general contributor is consumer sentiment. When companies cut jobs and employees -- not only those who lost their jobs, but also their friends and co-workers and those who just saw the news reports on the television and in newspapers -- took precautionary measures, such as delaying homebuying or moving up.
People remained living with relatives or renting rather than taking on the financial burden of buying a house. Some of those wanting to move up were afraid they would be unable to sell their current home. Over time, some of this pent-up demand has been released as people decide it is worth the risk to buy houses at current prices.
As more people move into the market, inventory is being removed, competition is increasing and prices are being bid up.
In some traditionally high-priced housing areas, residents with sufficient savings and credit are using the recession as an opportunity to buy in a market they previously could not afford.
And a few markets are starting to experience new job creation, which always leads to population migration and new households adding to local demand and bidding up house prices.
Michael J. Highfield
Associate professor of finance, Robert W. Warren Chair of Real Estate Head of the Department of Finance and Economics Mississippi State University in Starkville, Miss.
We know that the real estate market -- simply using liquidity and heterogeneity as a basis for judgment -- is less efficient than the stock market. Therefore, if equities typically see overcorrections, we should expect to find the same in real estate, and maybe to a greater degree.
Accordingly, housing markets, which enjoyed the most appreciation during the 2001-2006 bubble, faced a severe correction in 2007-2009. We should not be surprised if they overcorrected and went too low. Righting that overcorrection can be sped up by low interest rates for qualified borrowers and an increasing money supply, and both have been at play in the U.S. economy. As a result, we have attractive prices and resurging demand.
It should be noted that much of the recent increase in housing prices, particularly in areas that saw the most dramatic declines in 2007-2009 (i.e., Las Vegas, Los Angeles, Miami, Phoenix and San Diego), has been driven by investors. Due to more strict lending standards, the rental value of properties in many depressed markets exceeds their single-family home value, giving rise to a profitable buy-to-lease strategy.
This return-chasing for cash-rich investors and institutions combined with low interest rates for first-time and trade-up homebuyers has largely driven the increase we are currently observing. But will it continue?
As prices rise, investors will find real estate less attractive, and the rate of price appreciation in these markets will slow. It should be noted that there are several other factors at play here (including negative-equity sellers returning to the market). But given the relatively large role of investors in the current statistics on appreciation, I think we will continue to see prices rise in the near future, but at a slowing rate.
Depending on the eventual unwinding of the Federal Reserve's balance sheet, we may in fact see a leveling or modest decline in housing prices in the intermediate term.
Copyright 2013, Bankrate Inc.