Why a Twitter Deal Makes Absolutely No Sense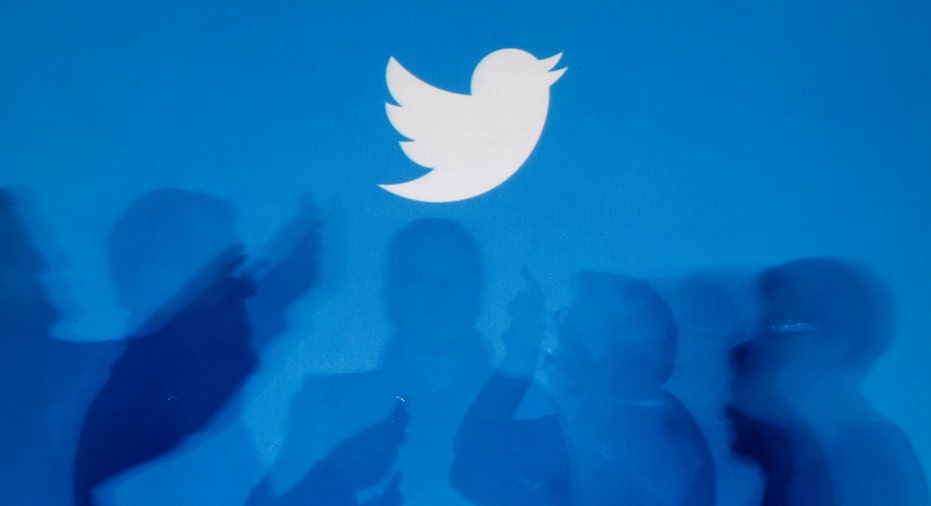 News that Microsoft will acquire professional network LinkedIn for $36.2 billion ignited speculation about a similar deal for Twitter, sending shares of the breaking news site up nearly 15% last week.
It's not the first time that investors have bought into even the hokiest of rumors that somebody – Facebook, Google, Verizon, Yahoo, really anybody – might actually be interested in acquiring the beleaguered company. And there are always a couple of newsmakers ready to throw fuel on the fire.
On Friday, Ted Leonsis – a former AOL executive and investor who owns several professional sports franchises in Washington D.C. – said that "Twitter is the next shoe to drop" in the social media space, citing Microsoft and Google as natural suiters that would make a good fit.
SunTrust analyst Robert Peck told the New York Times that "it's inevitable that Twitter will get acquired," echoing Leonsis' sentiment that Google parent Alphabet would be a likely candidate to buy its neighbor to the north, albeit not before 2017, he said.
For the record, Peck has been calling for Twitter to be acquired for as long as I can remember. Back in January of 2015, he published a note detailing 10 reasons why a Twitter – Yahoo merger made sense. Of course it didn't. Good to see him taking a more non-specific approach to prognosticating. Smart move.
Given how treacherous it is to predict this sort of thing, I have a somewhat different take on the perennial question of "Who is going to buy Twitter?" The more relevant question in my mind is "Should anyone buy Twitter?" And I maintain, as I have for some time, that the answer is "No." There's no shortage of reasons, but I can sum them up in four words: Nobody is that dumb.
To be more specific, the San Francisco-based company is burdened with all sorts of internal problems. The revolving door of executive talent that started with the ever-mercurial Dick Costolo has continued under current CEO and co-founder Jack Dorsey. Continuity has been lousy, most notably on the product side.
That's particularly concerning, considering that we're talking about a product with a serious retention and engagement problem: the average Twitter user spends about a minute a day on the site, compared with Facebook users who practically live on the social network.
As a result, Twitter's user growth has stalled at about 300 million monthly active users (MAUs) while archrival Facebook continues to pile on users, even with a staggering 1.6 billion MOUs who spend an average of nearly an hour a day on the site.
As you would imagine, Twitter has been tinkering quite a bit with the product since before and after Dorsey's return, acquiring streaming video company Periscope, adding Moments, promoting certain "while you were gone" tweets and finally breaking the 140-character limit that the company had been so fanatically devoted to for so long.
Call me old school, but where I come from, you should not spend upwards of $15 billion to acquire a company whose leadership team and core product are in a constant state of flux while it tries desperately to determine what it wants to be when it grows up. 
There are all sorts of practical matters, as well. The company's logo may be a cute little turquoise birdy, but the tiny thing somehow manages to bleed about $500 million of red ink every year. One of the reasons is an enormous stock-based compensation expense burden that should scare the living bejesus out of any sane would-be acquiring CFO.
And even at less than a quarter of its post-IPO high, Twitter's stock is still too pricey for all but a handful of companies. Let's take them one by one.
Microsoft found its social soulmate in LinkedIn. Facebook already has a far more popular news feed. Verizon is more interested in video and mobile, where Twitter isn't particularly strong. Traditional media companies are having a hard enough time keeping readers engaged and making money; a merger with Twitter would be like two losers getting together to create an even bigger loser. Think Sprint Nextel or Alcatel Lucent.
That leaves us with Alphabet, which everyone seems to think is the most likely candidate to swoop in and scoop up Twitter. Since tweets already appear in Google's search results and Twitter uses the search giant's DoubleClick ad manager, there's no reason for Alphabet to buy the cow when it actually gets paid to take the milk.
Perhaps the most obvious reason to avoid Twitter is this: While we can all agree that there should be a place in the world for a primarily text-based online news feed, when Dorsey and company figure out what that is, I'm sure they'll let us know. Until then, I suspect the smart money will sit on the sidelines.