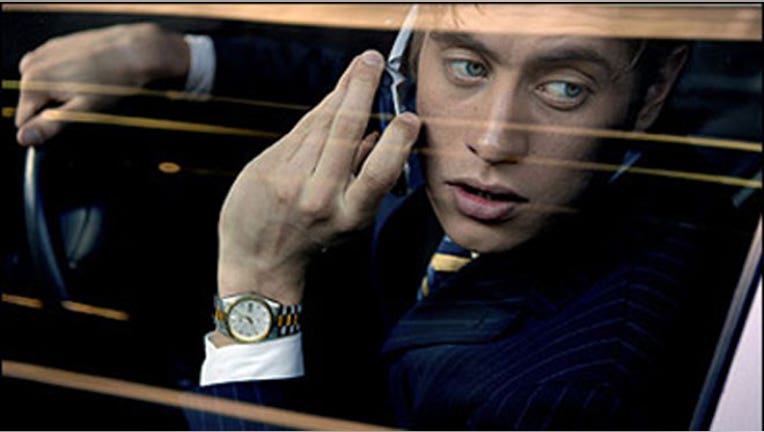 They're the car crashes that make the headlines. An elderly driver hits the gas instead of the brake and slams into a crowd of people, or blithely turns left into the path of an oncoming car.
In reality, the youngest drivers are much more of a threat.
Older drivers may be indecisive, hobbled by declining reflexes and vision, but they tend to err on the side of caution. (See "The oldest drivers in America.") Not so drivers under 25, who take far more risks with speeding, drinking and texting.
The over-75 age group made up about 6.5% of all licensed U.S. drivers in 2009, according to the National Safety Council. The under-25 age group is twice as big - but it was involved in eight times as many accidents that year as the older folks were.
That's the reason inexperienced drivers pay a huge price for car insurance.
"Car insurance companies are not out to get younger drivers," says CarInsurance.com consumer analyst Penny Gusner. "Rates go up because of claims, and the younger end of the spectrum is where the claims occur."
The very youngest and very oldest drivers are much more likely than those in between to die in a crash as well, but for very different reasons.
Why young drivers have more accidents
For teen drivers, "the big issue, far and away, is their lack of experience," says Robert Foss, director of the Center for the Study of Young Drivers, which is part of the Highway Safety Research Center at the University of North Carolina.
Despite the confidence that brims in the veins of most 16-year-olds, they simply don't know how to handle a car in many situations.
"They're learning how to do something that is really very complex," Foss says. "You don't master something that complex in a month or two."
Studies have shown brains aren't fully developed until people reach their mid-20s, says Bruce Hamilton, manager of research and communications for the AAA Foundation for Traffic Safety. That can cause teens and young adults to take more risks, be less effective when calculating movement and depth perception, and make them more likely to get distracted.
Because of these physical limitations of brain development, "it's not going to change by threat of punishment," Foss says. The only way to compensate is by letting teens get plenty of practice behind the wheel, with a parent in the vehicle to help mitigate bad behavior.
Graduated driver license programs have helped reduce fatal and injury accidents involving teens, Hamilton says. In almost every state, the programs are only in effect through age 17, and these days teens are waiting longer to get licensed.
A study by the AAA Foundation for Traffic Safety this summer surveyed more than 1,000 young adults between the ages of 18 and 20. Just 54% had obtained their license before they turned 18. "A teen waiting a year to get it is not experiencing the phased-in process," Hamilton says.
Declining skills, but fewer risks
On the other end of the spectrum, the oldest drivers generally have years of experience under their belts and are cognizant when their skills decline.
"Generally speaking, older drivers tend to self-regulate. They tend to cut back on driving when they recognize impairments," says Russ Rader, senior vice president for communications at the Insurance Institute for Highway Safety.
It's also an age group that tends to not text and drive, drink and drive or speed, Rader says.
Rather than behavioral issues, older drivers tend to face physical issues, such as slower reaction times, difficulties seeing in dim light, and limited range of motion.
Because they recognize what's happening, they'll drive slower, leave more distance between themselves and the car in front of them, avoid making left turns across traffic, and avoid driving at night, in inclement weather or during rush hour, the experts say.
One of the main issues for older drivers in fatal accidents is their overall health. "The oldest drivers themselves are so much more fragile," says Hamilton. That makes them less likely to survive a crash than a younger motorist.
They also can be hampered by medical conditions, reactions to medications and interactions of medications, Hamilton says. The AAA Foundation site has a tool called Roadwise RX, which allows drivers to input details of the medications they take and see how the drugs might affect their driving.
Higher car insurance rates for both
Car insurance rates are highest for brand-new drivers, decline rapidly and then level off sometime after age 25. Rates start rising again once drivers reach their 70s, but not nearly as high.
Luckily, big discounts are available to both groups of drivers. A good student discount is typically one of the largest discounts available to any driver; nationwide, a good student discount cuts a typical full-coverage car insurance bill about 12%, and in many states the discount can be even greater.
Older drivers can often cut their rates by taking a driver safety course, such as that offered by AARP, to help update driving skills and compensate for physical limitations. Savings nationally average about 5%.
An analysis of 200,000 customer quotes at CarInsurance.com showed an average quoted rate that peaks at well over $3,000 a year for drivers 19 or younger, rapidly drops to less than half that amount by age 30 and levels out for the next 40 years. But by age 70, rates begin to rise again. But even a driver in his or her 90s doesn't pay anything close to a teenager's rates.
The original article can be found at CarInsurance.com:Who's safer: Young driver or old?