Who's Spending More this Shopping Season: Young or Older Consumers?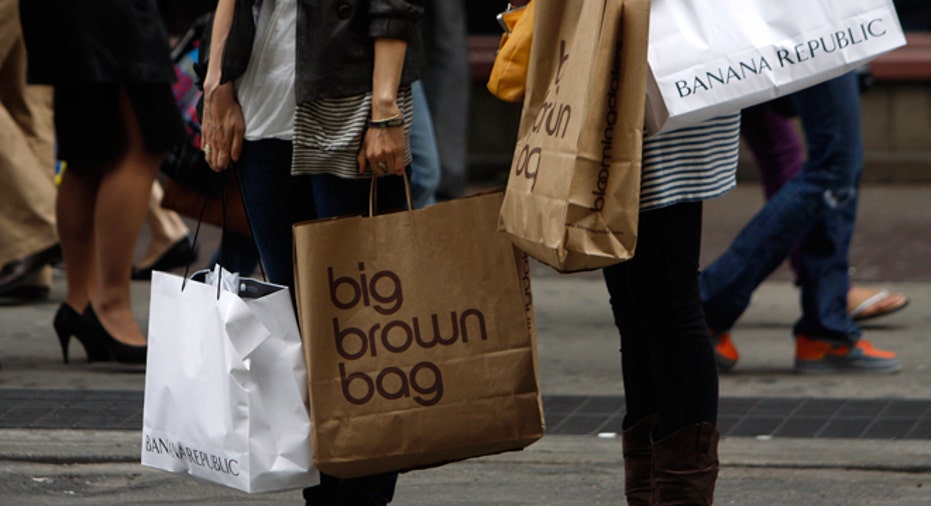 When it comes to pinching pennies, younger shoppers are looking to be more frugal this holiday shopping season.
A new study by consumer finance website NerdWallet shows that younger people are less likely to go into debt to fulfill their shopping lists compared to their parents.
"Despite the stereotype of the spendthrift millennial, our study found that 18 to 29 year olds were the least likely to go into debt for holiday spending," says Anisha Sekar, vice president of credit and debit at NerdWallet.com.
According to the survey, which polled 1,000 American shoppers 18 or older, 7% of 18 to 29 year olds said they would probably go into debt for the holidays, compared to 13% of 45 to 60 year olds, and 20% of those 30 to 44 years old.
"Millennials are markedly more debt-averse than their parents," says Sekar. "They may have record levels of student debt, but Millennials are able to distinguish between debt that's an investment and debt that just funds immediate gratification."
Millennials who responded to the survey ranked experiences as a higher spending priority than   material items.
According to NerdWallet's survey, 14% of respondents who have an associate's or bachelor's degree say it's likely they will go into debt on holiday purchases compared with 11% of people with some or no college degree. Even though postsecondary graduates earn higher incomes, they too admit to being more willing to take on debt during the holidays.
Not surprising, middle-class families are more likely to get into debt to pay for holiday purchases over their higher income counterparts. However, middle-income families tend to incur more debt than lower-income households with 14% of households with income between $25,000 to $150,000 expecting to be in the red after the holiday compared to 11% of households with income under $25,000 or over $150,000.  "Middle-class households can fall into a dangerous category. They don't have the income to comfortably pay for purchases, but are extended enough credit to make them," says Sekar.
Conventional wisdom stands that people's money saving and spending skills get better with age, but that might not be in the case. Based on NerdWallet's survey, of people ages 60 or older, 28% admit the spend no time  looking for the best deal and opt instead for convenience. Of people ages 45 to 60, 82% say they spend time looking for the best deal.
Although deals abound on Black Friday, survey respondents don't plan on hitting the stores the day after Thanksgiving.  "Only 12% of consumers say they'll do most of their shopping on Black Friday. Instead, over 50% plan to do their shopping in the first two weeks of December," says Sekar. "Older shoppers are the least likely to brave the crowds, with just 6% reporting that they'll do most of their shopping on Thanksgiving, Black Friday or Cyber Monday."
It can be easy to fall into debt during the busy holiday season, but Sekar says there are simple steps to avoid overspending. Creating a budget and tracking spending helps keep shoppers honest, and shoppers should never be afraid to return an item if it puts them over their planned budget.
"Try to do all you're shopping in a short timeframe so you can do a spending check and return items within a 30-day window if necessary," she says. "If you've paid with a credit card, you might be in luck: In some cases, the card will offer you return protection even if a merchant doesn't."
For consumers who do end up in debt, they should consider taking out a credit card that has a 0% introductory APR for at least 12 months. That time period should give holders enough time to pay off the debt without sinking further into the red, but Sekar warns customers that if they miss too many payments, they could lose that 0% period.