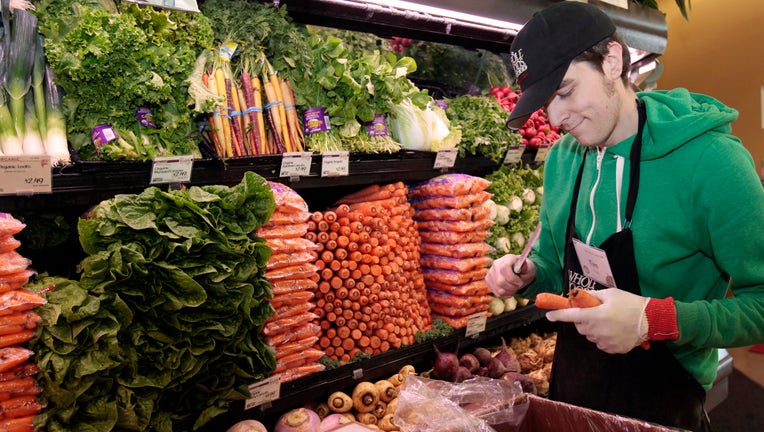 Shares of Whole Foods Market (NYSE:WFM) plummeted 20% on Wednesday as investors digested disappointing quarterly profits, and an axed full-year outlook triggered a wave of analyst downgrades.
The Austin-based organic foods grocer was cut to "hold" from "buy" by Jefferies (NYSE:JEF), to "neutral" by Sterne Agee and to "sell" from Cantor Fitzgerald. UBS (NYSE:UBS) removed it from its Key Call List, and Deutsche Bank (NYSE:DB) lowered it to "hold" from "buy."
It also faced a number a price target cuts, including to $40 from $50 by Credit Suisse (NYSE:CS) and to $48 from $57 by JPMorgan (NYSE:JPM), which maintained its "overweight" rating.
Deutsche Bank said "natural retailers account for 4% of total supermarket units today - an indication that there is ample room for all of the natural players to take share from conventionals. For now, however, these formats are growing at about 15% – well above conversion rates at the consumer level. This disconnect is leading to excess capacity in the near term – or 'temporary saturation', and until this situation shakes out through consolidation, store closures and market exits, all participants in the space may feel some pain."
The brokerage did admit that it believes WFM will "ultimately reign" in this category, but that the stock could be pressured in the intermediate range. It lowered its price target on WFM to $40.
Shares of the grocery chain were down 19.2% to $38.86 in recent trade.
Whole Foods late Tuesday reported second-quarter revenue of $3.3 billion and net income of $142 million, or 38 cents a share. Analysts on average were calling for earnings of 41 cents on sales of $3.43 billion.
It also forecast fiscal 2014 earnings between $1.52 and $1.56 a share, below expectations of $1.61.