Whole Foods reaches out to customers after Amazon deal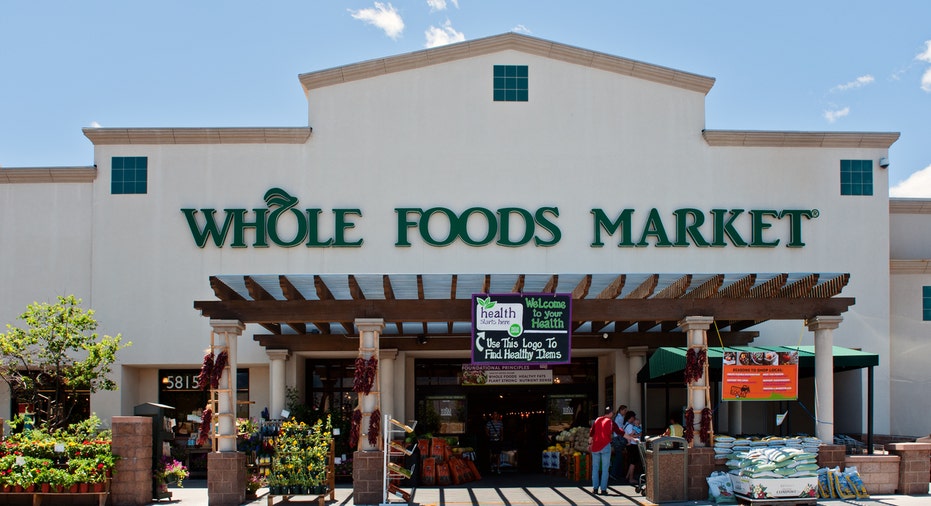 Organic grocery retailer Whole Foods (NASDAQ:WFM) sent a letter to its customers Friday telling them the brand won't change after e-commerce giant Amazon (NASDAQ:AMZN) announced plans to acquire the struggling grocer for $13.4 billion.
"We want to assure you that Amazon shares Whole Foods Market's deep commitment to quality and customer service. We will continue to operate our stores and deliver the highest quality, delicious natural and organic products that you've come to love and trust from Whole Foods Market," the letter said.
The company, which prides itself on selling food with no artificial flavors, colors, preservatives, sweeteners or hydrogenated fat, vowed their standards won't change a bit.
"Meat will still come from animals raised with no-added growth hormones, ever. And all eggs in our dairy cases will continue to come from cage-free hens that aren't given antibiotics. Those standards are core to Whole Foods Market and we will remain committed to them," the letter added.
Whole Foods CEO and co-founder John Mackey also announced that he will stay on as the company's CEO, a position he's held since 2010.
"This partnership presents an opportunity to maximize value for Whole Foods Market's shareholders, while at the same time extending our mission and bringing the highest quality, experience, convenience and innovation to our customers," said Mackey in a statement.
Amazon founder and CEO Jeff Bezos also released a statement saying that "millions of people love Whole Foods Market because they offer the best natural and organic foods, and they make it fun to eat healthy." He also vowed that he "want to continue" that mission.
Alfredo Fraile, managing director of North and Latin Americas at Saffron told FOX Business that this deal looks like a plus for both sides and will ultimately increase presence for both brands.
"Whole Foods will extend its customer reach and Amazon will have the opportunity to be efficient in many ways in the fresh food sector. One step forward in giving Amazon's clients new products and opportunities that enriches the Amazon experience as a whole. It is strategic, since Whole Foods has excellent locations and that will allow Amazon to use this infrastructure, with the storage locations that it already has to keep its promise in delivering fresh products in a short time range," Fraile said.