Who Would Romney Hire to Replace Fed Chief Bernanke?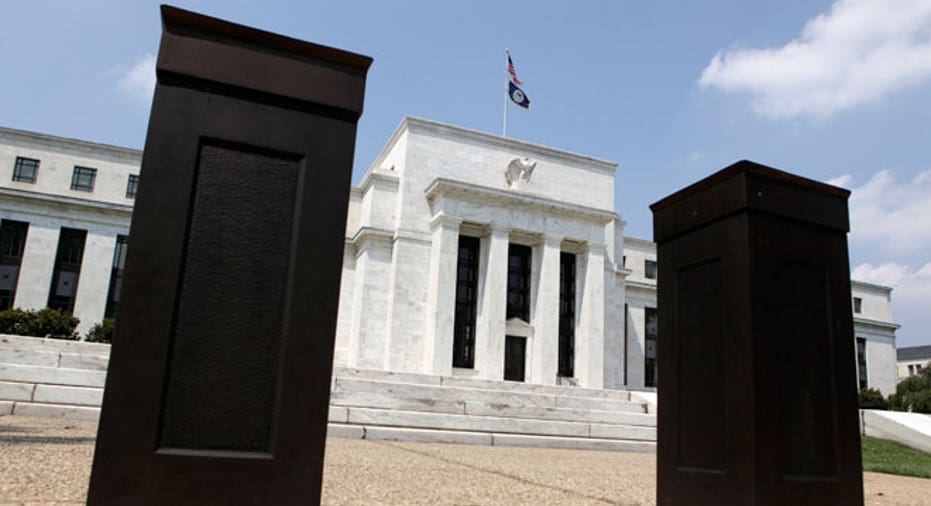 If Mitt Romney knocks off President Obama in the fall by winning the White House, Ben Bernanke's tumultuous and historic tenure as Fed chief will likely be nearing an end.
That's because the GOP standard bearer has pledged to bring in a new Fed chairman amid frustration with the lackluster economic recovery and Bernanke's more dovish approach toward monetary policy.
Romney said he hasn't considered a possible replacement for Bernanke just yet, but a short list of potential candidates has emerged, headlined by Romney economic adviser Glenn Hubbard and a few lesser known economic scholars.
Before tapping an individual to follow in Bernanke's footsteps, Romney will have to weigh the qualities needed to fill the most powerful position in the financial world.
Wanted: Economic Genius With Gravitas
Thanks to his deep knowledge of the Great Depression, Bernanke proved to be uniquely qualified for the job when President George W. Bush selected him in 2006 after a brief stint as chairman of the White House's Council of Economic Advisers.
"What you want first and foremost in the Fed chair is a good crisis manager," said Douglas Holtz-Eakin, former director of the Congressional Budget Office.
Fed chiefs need to have a deep understanding of economics and monetary policy and it helps if they have a certain amount of gravitas within the financial community.
"It's got to be someone the market respects," said Ernie Patrikis, who served for three decades at the New York Fed and is currently a partner at White & Case.
Likewise, the Fed chair must be a leader who is able to formulate a consensus on the difficult task of guiding the country's monetary policy to maximize employment and maintain price stability.
Hubbard Seen as Leading Contender
Romney's short list is led by Hubbard, who is currently the campaign's chief economic adviser as well as dean of the Columbia University Graduate School of Business.
Like Bernanke, Hubbard led Bush's CEA from 2001 until 2003 and was also on the short list to replace Alan Greenspan in 2005.
Ironically, Hubbard recently said Romney should consider keeping Bernanke on board should he win in November.
"Ben is a model technocrat. He gets paid nothing for getting kicked around all the time. I think they ought to pat him on the back," Hubbard told Reuters.
"Isn't that the best way to be appointed? Not to trash your predecessor," said Patrikis.
Holtz-Eakin said Hubbard would be a "superb" selection as the next Fed chief.
"Glenn is an expert in money and capital markets, he's a top notch economist and he's a good communicator and manager," said Holtz-Eakin.
Hawkish Hubbard?
Romney's selection of Paul Ryan as his running mate has already given the public some clues as to how he would go about appointing others to lead the government.
The Ryan pick "says to me that Romney is taking a practical approach to these issues. It's like he's hiring a new employee for Bain," said David Jones, president of DMJ Advisors and a former Fed economist. "Hubbard, in that context, would be a perfect choice for the job."
In addition to his time at the CEA, Hubbard served as a deputy assistant secretary at the Treasury Department in the early 1990s under President George H.W. Bush.
Jones predicted Hubbard would be a "moderate to slightly hawkish leaning chairman," though not one who would appeal to more conservative Republicans advocating a return to the gold standard.
Last week Romney told FOX Business Hubbard is "a wonderful economic adviser," but stressed he would want to consider many others "for any appointment of that magnitude."
Economic Favorite Eyed as Fed Chief
If Hubbard is the favorite, Harvard economist Greg Mankiw would have to be listed as second on the Fed chief short list.
Romney himself singled out Mankiw in the interview, calling him an "excellent economic adviser."
While he's not as well known to the public as Hubbard, a 2011 survey ranked Mankiw second to only Paul Krugman as the favorite economist under the age of 60 among U.S. economics professors (his blog beat Krugman's, though).
"He is bright, articulate and well-versed on monetary policy issues so that would be an excellent choice," said Jones.
Mankiw, who also served as chairman of the CEA under Bush until 2005, declined to comment on his interest.
Fed Chief Taylor?
Fed watchers also expect Stanford professor John Taylor to be on the Romney shortlist. Best known for the monetary-policy rule named for him, Taylor was also seen as a contender to replace Greenspan.
"He is one of the foremost experts in monetary economics," said Holtz-Eakin. "It's hard to find someone with more preparation and expertise."
However, Jones notes that Taylor's time as undersecretary of the Treasury for international affairs under Bush could hurt his standing in the Fed race.
"He just didn't fit well and he didn't perform at the Treasury at the level you would have expected him to," said Jones. "He sort of faded away in that administration when everyone had thought he had all the promise in the world."
Taylor didn't immediately respond to a request for comment.
Underdogs Include Feldstein, Powell
Patrikis said it's possible Marty Feldstein, a Harvard professor and the president emeritus of the National Bureau of Economic Research, could receive consideration for the Fed job.
"I think he's one of the most highly respected economists in the country  -- on both sides," said Patrikis.
However, Feldstein, who served as chairman of the CEA under President Reagan, would be 74 when Bernanke's term expires in January 2014.
Among the current members of the Fed board, few are seen as likely replacements for Bernanke under a Romney Administration, though dovish vice chair Janet Yellen has been mentioned as a candidate if Obama should be re-elected.
One name that does stand out is Jerome Powell, who joined the Fed in May 2012 and shares private-equity experience with Romney through his time as a partner at The Carlyle Group (NYSE:CG). Powell also served as an official in the Treasury Department under the first President Bush.
Of course, Romney could throw the financial world a curve and decide Bernanke deserves another term to lead the Fed.
For that to happen, the U.S. economy would seemingly need to finally find its footing after what has been a very shaky and largely disappointing recovery.
"I give [Bernanke] pretty good marks. He did save us from the abyss," said Jones. "The problem is he's having a difficult time boosting economic growth and ensuring there's a sustainable improvement in labor market conditions."