Who Should Refinance Your Mortgage?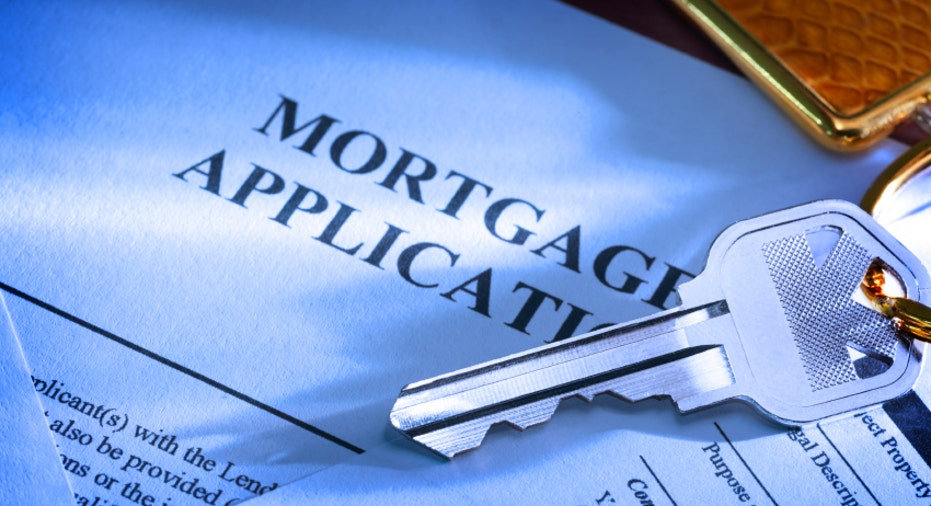 When you shop around for your refinance, finding the best mortgage rates is only part of the process. Refinance customers also need to shop around to decide which type of financial institution they want to refinance with. Do you prefer the anonymity of an online-only bank or the face-to-face meetings with a loan officer? Your refinance experience will vary according to the type of lending institution you choose.
6 refinance lending options
No. 1: National banks.
Larger banks typically offer lower fees because they do so many loans, says Sam Garcia, founder and publisher of MortgageDaily.com in Dallas.
Garcia says the downside is the potential lack of personal attention.
"You often need to talk to multiple employees at a large bank, which can be frustrating," says Garcia. "They may lack flexibility, too, because they're overwhelmed with business right now, so it's best to stay away from a big bank if you have a credit issue or are self-employed."
No. 2: Community banks.
"Community banks tend to be more flexible in their lending standards than larger banks," says Garcia. "They often hold more of their own loans rather than selling them on the secondary market, which makes them more flexible."
Garcia says you're also likely to get more personal attention from a local bank.
On the downside, a community bank might charge more since it doesn't handle the volume of a larger bank.
"There's also a chance you would end up working with a less experienced loan officer because of the lower volume of loans," says Garcia.
No. 3: Credit unions.
Garcia says credit unions offer a similar experience to a community bank, but you need to belong to the credit union in order to borrow money.
"You'll likely get more personal attention as a member of a credit union," he says. "Credit unions typically keep their loans in their portfolio and service your loan themselves."
The flexibility of a credit union can make it easier to qualify for a loan, especially if you have some credit issues or are self-employed.
Garcia says the disadvantages potentially include higher fees and fewer loan products.
No. 4: Online-only lenders.
"The fact that a lender handles all transactions online shouldn't be a determining factor unless you prefer a face-to-face meeting," says Garcia. "There's nothing inherently good or bad about online-only lenders, although it's best if you can deal with the same person throughout the loan process."
Garcia says some borrowers prefer the anonymity of applying online if they have credit problems that they don't want to discuss in person. Yet, that impersonal relationship is often why Realtors don't recommend online-only mortgage lenders.
"Realtors are relationship-oriented, so they usually recommend local lenders who they know," says Rich DiGiovanna, an associate broker with Re/Max Allegiance in Burke, Va. "But if an online lender gives you the same service as someone in your backyard and the same fair, reasonable loan, then there's no reason not to use one."
No. 5: Direct lenders.
Many small mortgage lending companies refer to themselves as "direct lenders," who deal directly with borrowers and originate their own loans, unlike mortgage brokers. These companies only offer mortgages and not other bank services.
"A direct lender offers you the advantage of working with one person who can speak directly to the underwriters, but if you're turned down by this lender, you're done," says Garcia. "They can't shop around for other loan products with different underwriting standards like a mortgage broker can."
No. 6: Mortgage brokers.
If you expect a challenge in qualifying for a refinance, a mortgage broker may be a good option because they know the guidelines different lenders have, says Garcia.
"The best thing a mortgage broker brings to the table is the ability to work with 20 different lenders who have 20 different loan programs," says Donald Frommeyer, senior vice president Amtrust Mortgage Funding, Inc. in Indianapolis.
"Some loan companies specialize in working with people with a high debt-to-income ratio, some specialize in FHA loans. If you don't qualify with one lender we can try with another."
Garcia says the downside of mortgage brokers is that they are dependent on a third party and can't approve your loan themselves. "They're only as good as the lenders they work with," he says.
Before you start comparing mortgage rates and plugging them into a mortgage payment calculator, decide which type of mortgage experience you would prefer. That decision can drive your choice of lending institution and can ultimately help you succeed in refinancing.
The original article can be found at HSH.com:Who should refinance your mortgage?