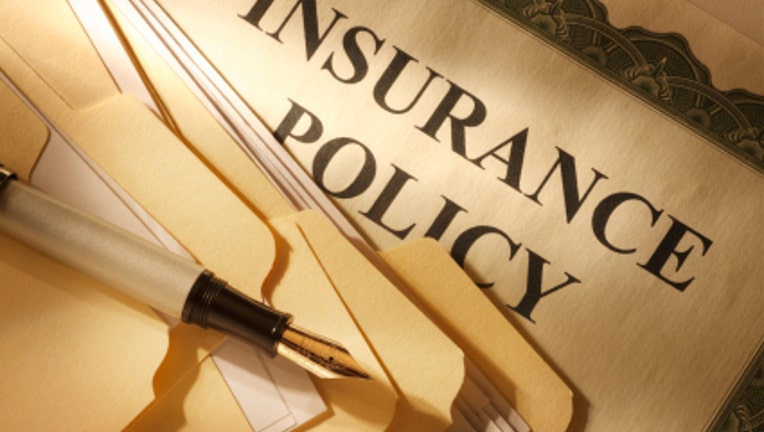 As someone who explains bedtime to toddlers, sometimes I have to pull rank. Some things just don't feel fair. But they have to be that way.
Car insurance is like that.
Unless you just deposited a big fat settlement check at your bank, car insurance almost never feels fair.
You have to pay a lot of money, and you have to obey a lot of rules. In return, you get an insurance card and some peace of mind. (After all, I couldn't pay for hospital bills or a new car out of pocket, and you probably can't, either.)
But some things about car insurance make even me feel like a Mean Mommy.
A minute late? You lose.
Did you know your expiration date for your policy isn't your due date?  If you wait until your expiration date to pay for your policy, your coverage has already lapsed.
If you're the type of person that pays bills early just to be on the safe side, you might never notice this, but your policy expires at 12:01 a.m.   If you're living paycheck to paycheck and need to wait till the last moment to pay your car insurance bill, then this is immensely important to know.
A minute of car insurance is very different than a day of car insurance.
Even a small lapse in coverage can cause you big issues.  In some states, you can get penalized for being uninsured just one day.  Also, car insurance companies tend to charger higher rates for those who have had a gap in coverage.
(See "A minute past midnight:  Poof!  You're uninsured.")
No car? You still need insurance
You don't have to own a car to be required to buy car insurance.  Sounds silly, but in certain situations the state can require you to obtain and maintain an auto insurance policy even if you don't currently own a car to insure.
In many states, drivers who have been convicted of certain offenses -- or are looking to reinstate their licenses after a suspension or revocation -- are required to file a SR-22 certificate of financial responsibility.
The SR-22 can only be filed by a car insurance company, and only after you have purchased a policy that complies with the insurance requirements the state says you need to carry.  If you don't have a car, you must buy what is known as a non-owners policy.  The policy does have some value; it can be used as secondary coverage if you're in a crash while operating someone else's car.
(See "No car, but I'm forced to buy insurance?")
Your word against his? Pay up
Being in an accident is bad enough, but being hit by someone that won't cooperate with their own insurance company can really put you in a bad place.
State laws vary, but in some states if the at-fault driver's insurance company is unable to confirm with their policyholder about what transpired in the accident, then it's possible they can deny your claim.  So, a person avoiding their car insurance company can make the auto insurer say that they can't find liability with their policyholder and won't pay out for your damages.
What becomes of the uncooperative driver in this scenario?  Well his insurer will probably drop him due to him not cooperating, which is usually a term of your insurance contract.   That, however, doesn't help you get your accident expenses paid.
To get your damages covered, you can place a claim with your auto insurer and let them deal with the other driver -- if you have the right coverages.  If you can't claim with your own insurer, you'll be left to take the at-fault party to court.
(See "When you're hit by an uncooperative jerk.")
The original article can be found at CarInsurance.com:No one said car insurance would feel fair