Who Pays to Replace Your $500 High-Tech car key?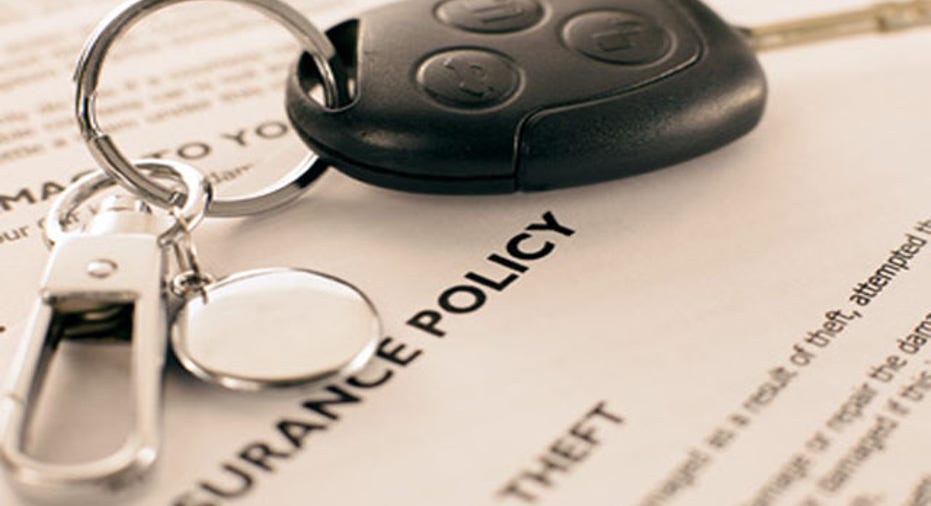 Simple metal car keys are going the way of the landline.
Over the past couple of decades, you may have graduated from a standard metal key to a key fob or car remote and onto a transponder, which has a chip that needs to be programmed before you start your car. If you own a luxury car equipped with high-tech features, you may have gone to the next level of door openers: a smart key, which is essentially not a key at all but a remote control device that you plug into your dashboard or even just leave in your pocket to start the car.
Replacement costs for smart keys
While high-tech devices may bring convenience, they are also costly.
"Generally, it costs $200 to $400 to replace a smart key on a luxury car, plus you have to factor in labor costs to program it, which can be $100 an hour," says Ronald Montoya, consumer advice editor for Edmunds.com, a supplier of car information, in Santa Monica, Calif.
Montoya says newer models of cars have laser-cut keys with built-in transponder chips that must be programmed by a dealer or by a qualified locksmith. It can cost $150 to $250 to replace a lost or stolen laser-cut key plus another $100 for programming.
"If you lose all the keys to your car you may need to replace the locks, which could cost $1,000," says Montoya.
Does car insurance or homeowners insurance cover car keys?
No one wants to spend hundreds of dollars on a lost set of keys or a thousand on replacement locks, and your auto insurance may not cover these costs, either.
"You need to remember that when you want to make a claim you'll have to pay your deductible," says Sandra Spann, a spokeswoman for American Family Insurance in Madison, Wis. "Some people still have a relatively low deductible, but many have a deductible of $500 or $1,000 on their car insurance and home insurance policies. If your deductible is higher than the cost of your replacement keys, it makes sense to just pay for them yourself."
Spann says American Family Insurance covers smart keys -- or any other key replacements -- only if the keys are damaged in a covered loss, such as a vehicle fire. Comprehensive coverage pays to repair or replace your vehicle if it's stolen, vandalized or damaged by fire, hail or a flood. (See: " 5 misunderstood car insurance policy terms.")
"We don't cover the keys themselves, just the vehicle," she says. "If your keys got damaged from a fire or from a crash that damaged the steering column, then that would be a covered loss."
Rick Ward, director of auto claims for MetLife Auto and Home in Providence, R.I., says an example of a loss where the keys would be covered under auto insurance collision coverage would be if the insured vehicle collides with another object. The keys would be covered as part of the vehicle. (See: "What's collision coverage and what should my deductible be?")
Absent optional physical damage coverage, MetLife would refer the customer to their homeowner policy to determine if coverage under their personal property protection exists, says Ward.
So, for example, say your pocketbook or gym bag were stolen with your car key in it. "Theft is a named peril under the homeowner contract, so we would cover the replacement cost of the key as a piece of personal property. If the insured had comprehensive coverage under his or her auto policy, the theft of the key would also have been covered under that. In all cases, the losses would be subject to a deductible," says Ward. (See: "Alphabet soup: 6 standard homeowner policies and what they cover.")
Spann says consumers should check with their home insurance company to see if they have coverage for lost or stolen keys.
"American Family's home insurance covers dwelling keys and garage door openers without charging a deductible, but this coverage doesn't apply to car keys," says Spann.
While roadside assistance coverage would rescue you if you're locked out of your car, that coverage won't pay for replacement keys, either, says Spann.
Apps open the door to keyless future
AAA says technology has already advanced to the point where the need for keys of any type eventually will be eliminated. Smartphone apps that allow you to unlock and start your car will be standard on many cars as soon as 2015, according to the AAA.
Until then, you may want to follow AAA's advice and get a spare key for your car and store it in a special place for emergency use to avoid paying the high cost of a smart key replacement.
In 2012, AAA helped more than 4 million of its members who had locked themselves out of their cars.
The original article can be found at Insurance.com:Who pays to replace your $500 high-tech car key?