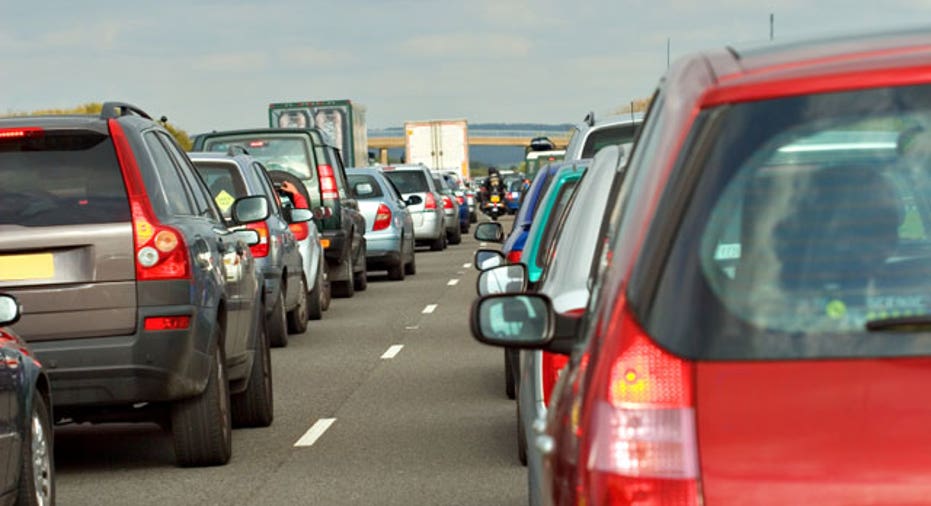 When you hand someone the keys to your car, you're handing over your car insurance coverage, too.
If your family member or friend or colleague causes an accident in your car, it is your insurance that pays -- and your rates that rise in response.
Once your insurance hits its limits, the borrower's policy kicks in.
If he or she doesn't have a policy, then you as car owner are on the hook for the damages that insurance doesn't cover.
Clearly, your finances are at risk if you let the wrong person drive your car.
Or rent it.
Liz Fong-Jones probably didn't expect to be the subject of a New York Times article when she rented out her 2003 Honda Civic Hybrid through RelayRides, but that is exactly what happened when her car was involved in a serious accident.
Though a $1 million liability policy stands between Fong-Jones and financial harm, her case highlights the insurance issues that can arise from renting out your car or even lending it to friends and family.
Renting your neighbor's car
Zipcar now has over 700,000 members and company-owned cars parked in neighborhoods from coast to coast, allowing spur-of-the-moment, hourly rentals for its subscribers. Peer-to-peer renter RelayRides takes the concept a step further, allowing private car owners to rent out their idle vehicles.
The ground-breaking concept is also breaking ground in the insurance world as well.
Policies for private vehicles typically exclude coverage for business use. For example, if you deliver pizzas, you need a commercial policy. But rather than asking its client car owners to buy commercial policies, RelayRides instead covers the car itself up to its actual cash value and provides a $1 million liability policy.
The problem is when damages top that amount.
The driver of Liz Fong-Jones' car was killed, and four people in the car that he hit were seriously injured. The police found him at fault, so RelayRides and its insurance policy will be responsible for the damages. While a final number is not yet available, the total could easily go over the $1 million limit of the policy.
So who pays then? Nobody knows for sure.
Alex Benn, vice president of business development and trust and safety at RelayRides, acknowledges that there is no way to predict who will be sued. Benn points out that the company's insurance policy covers the cost of legal defense above and beyond the $1 million limit, so Fong-Jones should not have to worry about legal fees.
And he says he is confident that Fong-Jones will not have any liability, claiming that U.S law dictates that liability falls where fault lies, which would clear Fong-Jones.
Insurers don't like risk
This kind of uncertainty makes car insurance companies unhappy.
Insurers argue that letting strangers behind the wheel adds risk to the policy, risk they have no way of assessing. Everything from unknowns about driving records to additional miles being put on the car increases the odds of an accident. (RelayRides says renters are thoroughly screened.)
"Peer-to-peer car sharing services are doing a disservice to customers by not disclosing they are putting their personal insurance and perhaps their own assets at risk," says Loretta Worters, spokesperson at the Insurance Information Institute. "Customers should be aware that if their vehicle is being used as a commercial venture, it should be insured with a commercial policy."
Insurers may threaten to raise your rates, or even cancel your policy, for participating in car sharing.
"If someone rents their vehicle it would not be covered by their personal auto policy," says Kevin Smith of Allstate. "Furthermore, the owner could put their current coverage in jeopardy, as well as risk being unable to secure auto coverage from our company in the future."
Even as some insurers have begun to include language specifically excluding coverage for vehicles used in sharing programs, California, Oregon and Washington recently passed laws that prevent insurers from cancelling policies of car owners who enroll their vehicles in them.
If no money is changing hands
If you're only lending your car, not renting it, the drivers listed on your policy are always covered with no restrictions.
Typically anyone driving your vehicle with permission is covered, but some insurers put restrictions on coverage of drivers not listed on the policy, says Penny Gusner, consumer analyst for CarInsurance.com. A few of the more common ones are:
Drop-down limits: This policy provision will drop the coverage for anyone not listed on the policy to the state minimums, even if the user has your permission. This will often be a dramatic reduction of coverage.
Double deductible: This doubles your deductible on your collision coverage for any non-listed drivers. A $500 deductible is now $1,000.
No physical damage coverage: This means that if a driver not listed on your policy has an accident, your insurer will pay the third-party liability damages but not to repair your vehicle.
A friend or family member who is living with you or driving your vehicle on a regular basis should be listed on the policy, Gusner says. If you have a teen driver, adding him or her to your policy as soon as he or she gets a license is important.
Even if your policy doesn't have permissive restrictions, as car owner you are responsible for paying the deductible needed to repair the car. Even if you were not driving, your rates will probably rise, Gusner says.
And if the damages exceed your policy limits, the victims could come after your personal assets. Nothing can stop someone from suing you.
"Insurance is never 100% in any case," Gusner says.
Her advice before joining any car-sharing program is firm: Do your research. Make sure you're not violating any portion of your personal auto insurance contract. And, she says, "look into the insurance that the car sharing plan has in place to make sure it's financially fit to payout high-dollar claims, if the worst-case scenario occurred."
The original article can be found at CarInsurance.com:Who can drive your car?