White House Clarifies: Open Enrollment 'Timing Hasn't Changed'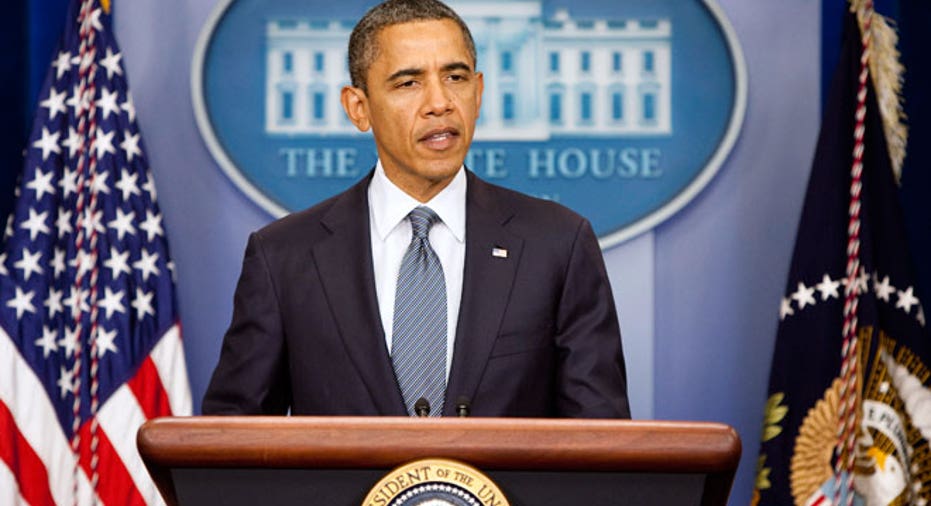 The rocky rollout of the Affordable Care Act's health insurance exchanges has left many consumers confused as they haven't been able to sign up for coverage through the government's website and the clock to becoming insured is ticking.
Healthcare.gov went live on Oct. 1, but glitches and outages have prevented many users from being able to buy insurance. Insurers are also complaining of getting inadequate, and sometimes wrong, information about enrollees from the site.
These problems have had many speculating that the deadline for signing for coverage will be pushed back, but the White House has reaffirmed the March 31 date remains intact at this time.
"The individual mandate timing has not changed. The deadline for signing up for insurance is March 31. It was true this am. It is true tonight," a White House spokesperson Jessica Santillo said in an email to FOXNews.com.
This clarification comes two weeks after the Associated Press reported Americans needed to sign up for coverage by Feb. 14 in order to avoid a penalty as most insurance policies take six weeks to kick in.  The AP cited a White House official who spoke on the condition of anonymity after tax preparation services firm Jackson Hewitt first pointed out the stipulation.
Under the ACA, those who have access to affordable coverage, but choose to not be insured for three consecutive months during a calendar year, would face a penalty of up to $95 per year, or 1% of their annual income, whichever is higher.
As the White House has clarified, those signing up for coverage can technically wait until the end of open enrollment period, March 31, 2014, to sign up for coverage, and not be penalized.
During a press briefing at the White House on Monday, Press Secretary Jay Carney seemed to add fuel to the air of confusion surrounding these dates.  When asked if individuals had to enroll by mid-February, Carney responded: "In terms of the February 15 date that you just mentioned, HHS can provide more information.  And there's no question that there's a disconnect between open enrollment and the individual responsibility timeframes in the first year only.  And those are going to be addressed."
He told reporters the administration is working out the details.
"…  But we're working on -- or they are working on aligning those policies, the enrollment period and the individual responsibility timeframe period, and they'll issue guidance soon."