Whiskey Master Paves Way for Heartland Distillers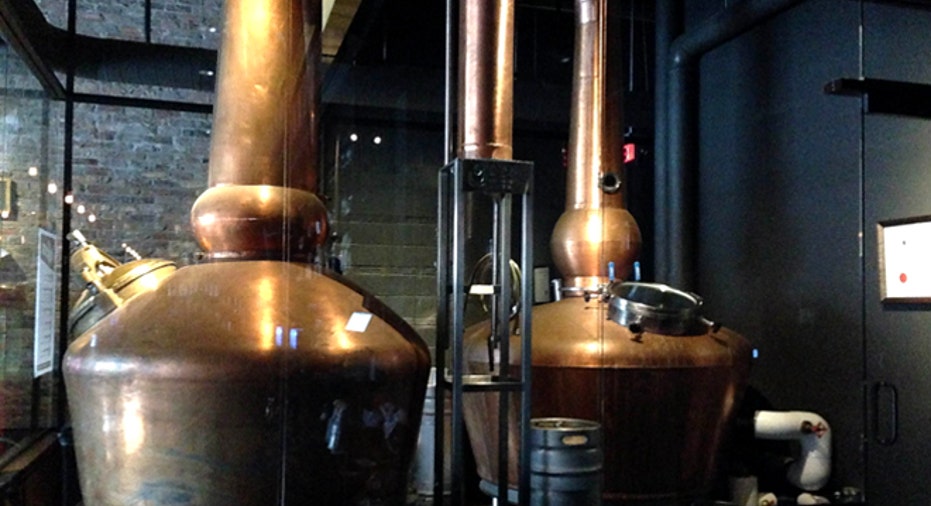 Small Business Spotlight: Borgata Beer and Spirits (soon-to-be: Brickway), @BorgataBrwDistl
Who: Zac Triemert, owner and co-founder
What: A whiskey distillery and brewery with a tasting room (i.e. bar) right in the heart of Omaha's Old Market.
Where: Omaha, NE
When: Opened December 2013 (Re-branding unveil coming in December 2014)
How: After getting his microbiology degree in undergrad, Zac Triemert put his education to use working as a quality assurance chemist in Omaha. But after years on this path, he decided to follow career advice from college and use his chem knowledge to do something he was more passionate about. Triemert packed up and moved to Scotland to get his Masters in Brewing and Distillery from Edingburgh's Heriot-Watt University.
"My mom was pretty disappointed," the Master Distiller says, trying to conceal a grin. ""I'm very passionate about whiskey and it's easier to get up in the morning if you really love what you do."
He set out to open a combo brewing and distilling company, but upon realizing craft distilling was illegal in Nebraska, he authored a craft distilling bill for the state, which the legislature approved. Triemert opened Lucky Bucket Brewing Co. in 2008, and after leaving the company, he opened his second brewery, Borgata, with co-founder Holly Mulkins in 2013. Shortly after opening their doors, Borgata was alerted on social media that "the namesake casino didn't like our name," Triemert says. They've spent the past year working on a rebranding strategy, and plan to change the name to Brickway, which Triemert says they'll officially disclose on their one-year anniversary in December.
His intention for Borgata, which means family in Italian, is to pass it down to his children. But as most of the business is about distribution, rather than the bar, most of the product goes out the back door into a brick alley – so the name Brickway will still hold a lot of meaning to the family brand.
Biggest challenge: Triemert says the biggest hurdle the spirits company has faced so far hasn't been the rebranding effort, but rather the government shutdown in October 2013, as it held up their license for a while, putting them behind schedule even before they'd opened.
Favorite part of the job: Getting to craft different flavors using special aging techniques, Triemert adds, is one of the most rewarding parts of the job. Triemert described the whiskey as a hybrid of Scotch and Bourbon, something like an American single malt whiskey.  After the brew goes through a custom-designed, double-copper-pot distillation system, they use American oak charred barrels to give the whiskey its color (from dark as night to clear as day) and taste (from spicy to silky, with vanilla, cinnamon and caramel notes coming through).
"We're really trying to [think] as artists, if you will, creating our own unique flavors," he says. "Some of our youngest stuff we're releasing is only six-months-old … and I'm very proud [that] we're getting really clean flavors in a fairly short amount of time."
Something to chew on: His best advice for any new business owner is that "it takes twice as much time and twice as much money as you think."