Where to Find Six-Figure Salary Jobs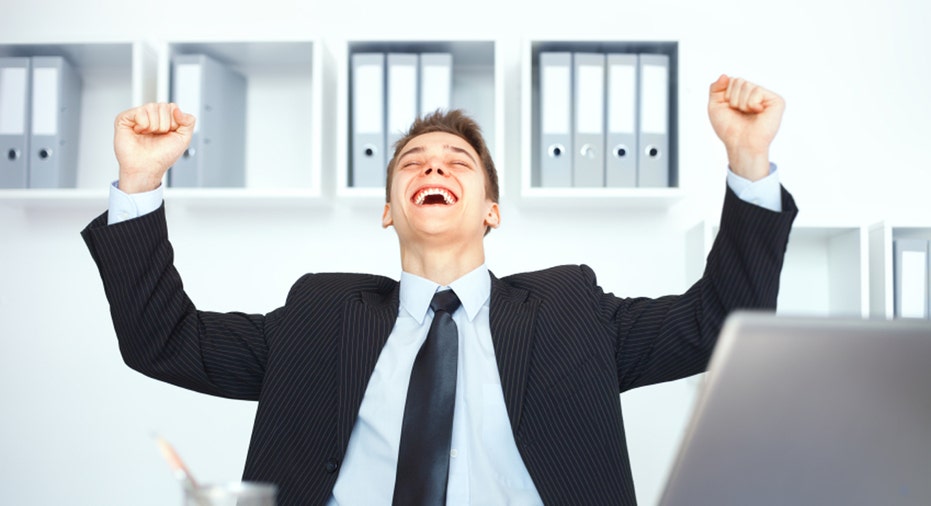 Companies are still being cautious when it comes to hiring.  The majority of hiring managers, 73 percent, say they expect no change in hiring plans during the first quarter of this year according to a recent ManpowerGroup survey.  While this may be discouraging to some jobseekers, there are still many jobs in high demand this year that also pay six-figure salaries.  So what are they?
"As far as industries go, it really is healthcare and information technology.  They really are the high growth spots right now.  With healthcare, the baby boomer generation is getting older and needs more assistance," says Kyle Kensing, content editor at job search firm CareerCast.  "We're also still scratching the surface in what the technology industry is capable of."
Healthcare
When it comes to healthcare, the industry is expected to add the most jobs to the economy by 2024.  Within that sector, many jobs come with six-figure salaries especially in major metropolitan areas.  The highest-paying and most in demand healthcare jobs are doctors.  Surgeons and anesthesiologists are expected to see about 20 percent job growth over the next several years as demand rises and more doctors retire.  The median annual salary for each job easily tops $187,000 according to Labor Department data.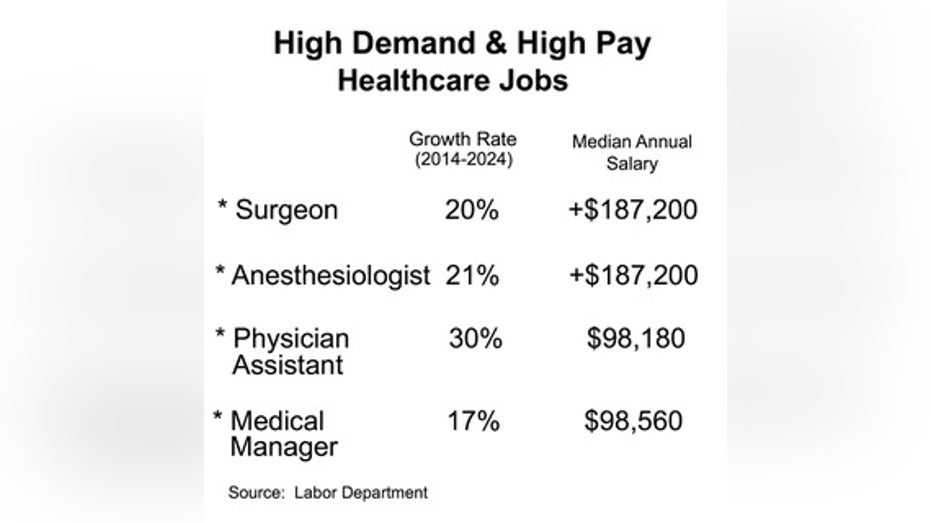 If medical school is not an option, there are other high-paying jobs in healthcare that do not require a medical degree.  A medical manager is one of them.  The job focuses on the administrative side of healthcare.  Kensing says job growth for medical managers is rising and salaries are near $100,000.   He adds physician assistants are also high-paying medical jobs that do not require a medical degree but a master's degree may be needed.  Job growth for physician assistants is forecast at 30 percent and annual salaries are near $100,000 or more.
Technology
Technology jobs are also in high demand.  Kensing says one of the most in demand jobs is a computer systems manager.  "This would be a business or organization guru who understands all of the computer systems, servers and processing and oversees all of that," he says.  Job growth for these managers is expected to hit 15 percent over the next several years and median annual salaries can top $130,000.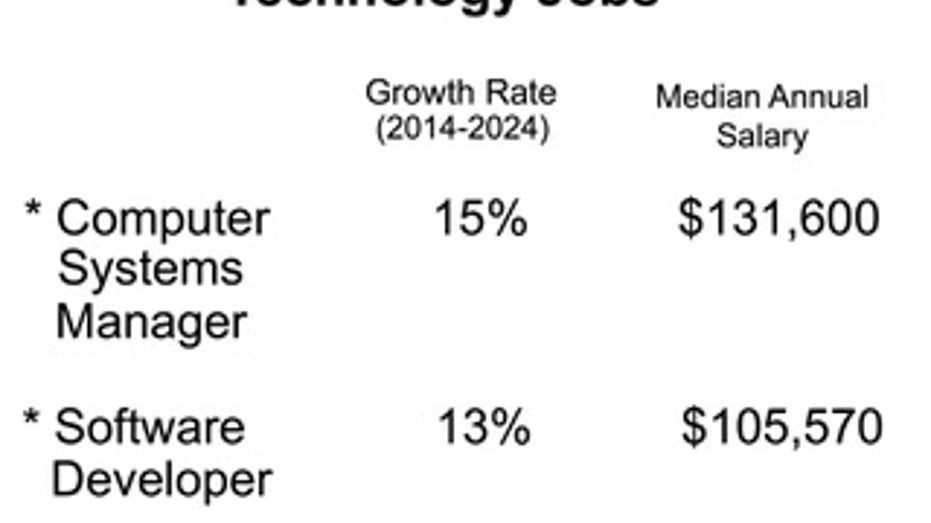 Software developers are also one of the hot jobs in technology this year.   The median annual salary for software developers is more than $105,000.  Kensing says software developers that specialize in high-functioning apps for mobile phones are seeing especially high demand for their skills as well as higher wages.
Finance
When it comes to financial jobs, there is a growing need for financial managers.  These jobs include bank managers, city comptrollers, chief financial officers, city treasurers and mortgage managers.   "Financial management is one of the sectors with a pressing need for more applicants.  You have people that are leaving, going into retirement or leaving the industry for other pursuits so there is kind of an employment gap," Kensing says.   Median annual salaries for financial managers top $117,000.
If management is not your passion but you love numbers and math, a mathematician may be a smart alternative.  Job growth for mathematicians is expected to be 20 percent over the next several years as demand for data analysis and number-crunching rises.  Mathematicians can earn more than $111,000 a year.
Human Resources
Jobseekers may overlook human resources as a high-paying field but Kensing says that is a mistake.  Human resources managers can earn a median annual salary well above $100,000 and job demand is growing.  "The growth projections are kind of high in part because a lot of organizations haven't had sufficient human resources management.  It's becoming a much more important facet of the workplace, adhering to insurance standards and just maintaining the day-to-day structure of the office," Kensing says.  He adds there is a gap forming where fewer applicants are entering the field as demand for these jobs grows.
Marketing
Marketing is one other area that could prove lucrative for jobseekers.  With so many new and different marketing platforms available, Kensing says there is high demand for marketing managers who can navigate through these various channels to market company  products and services.  Median annual salaries for marketing managers exceed $128,000.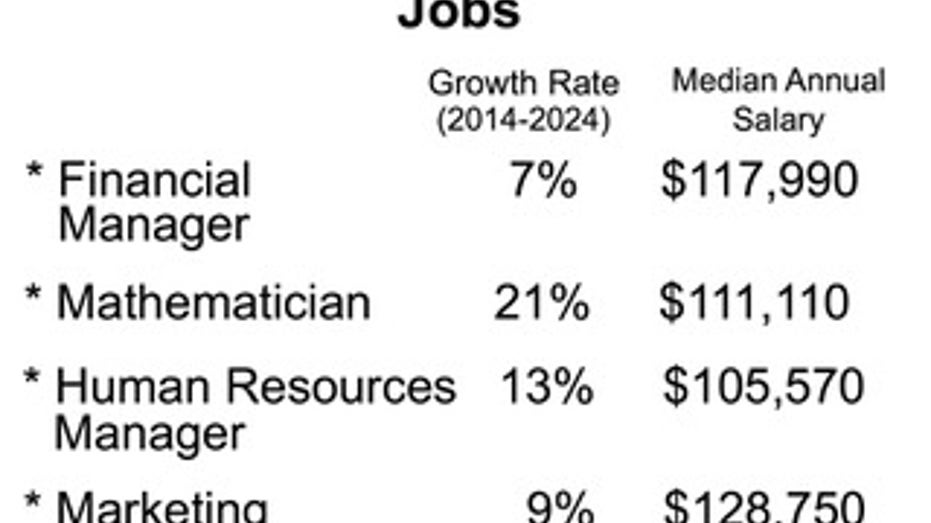 While a master's or medical degree may not be required for many of these high-paying jobs, most of the positions probably require a college degree.  "People with a college degree still make more over the course of their careers and these six-figure positions all require at minimum a bachelor's degree,"  Kensing says.  Aside from a bachelor's degree, Kensing says jobseekers should expect to have several years of related-experience to land one of these high-paying positions.
Laura Lee is an award-winning financial journalist, covering the financial markets and personal finance topics.  Follow her on Twitter @LauLeeGo